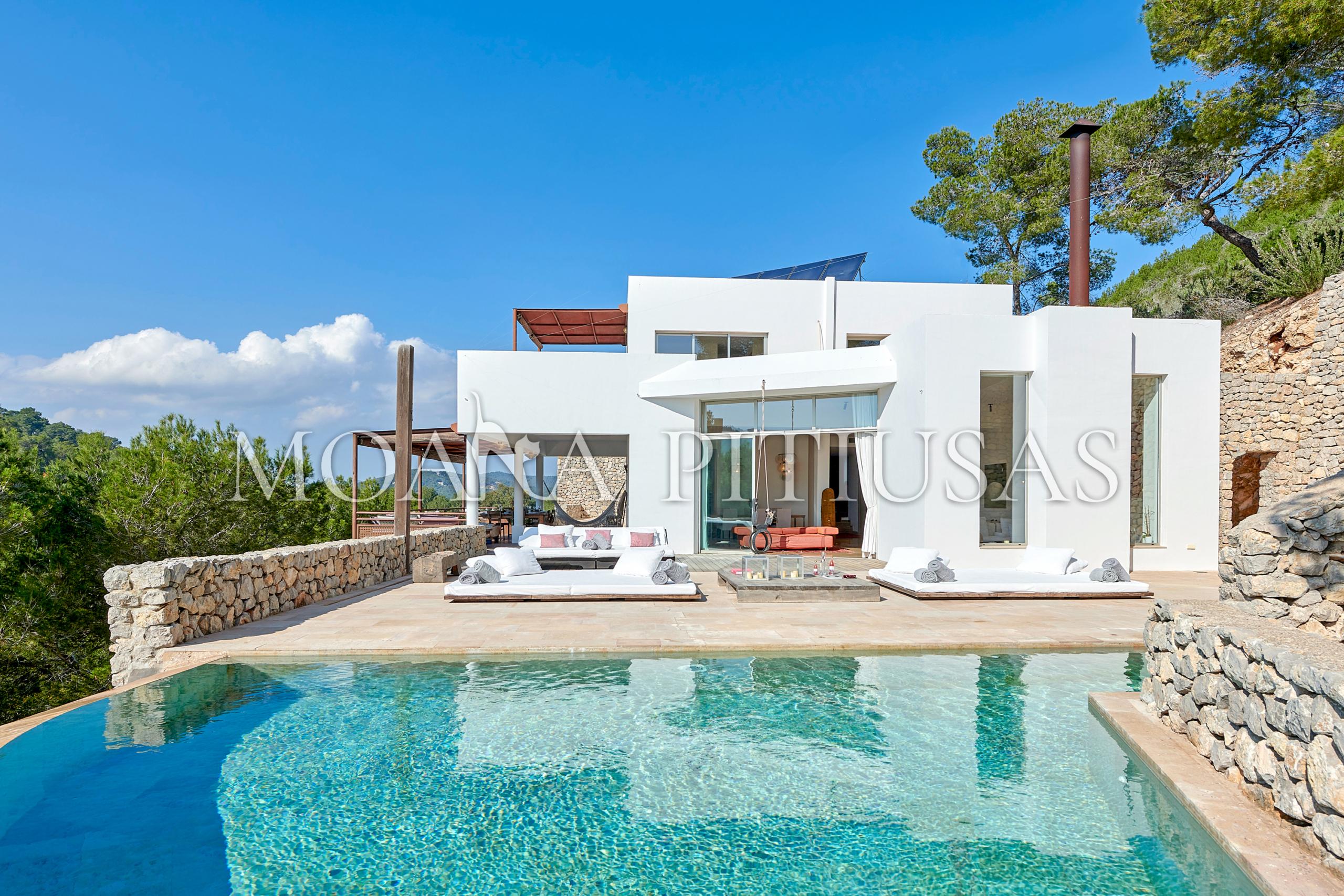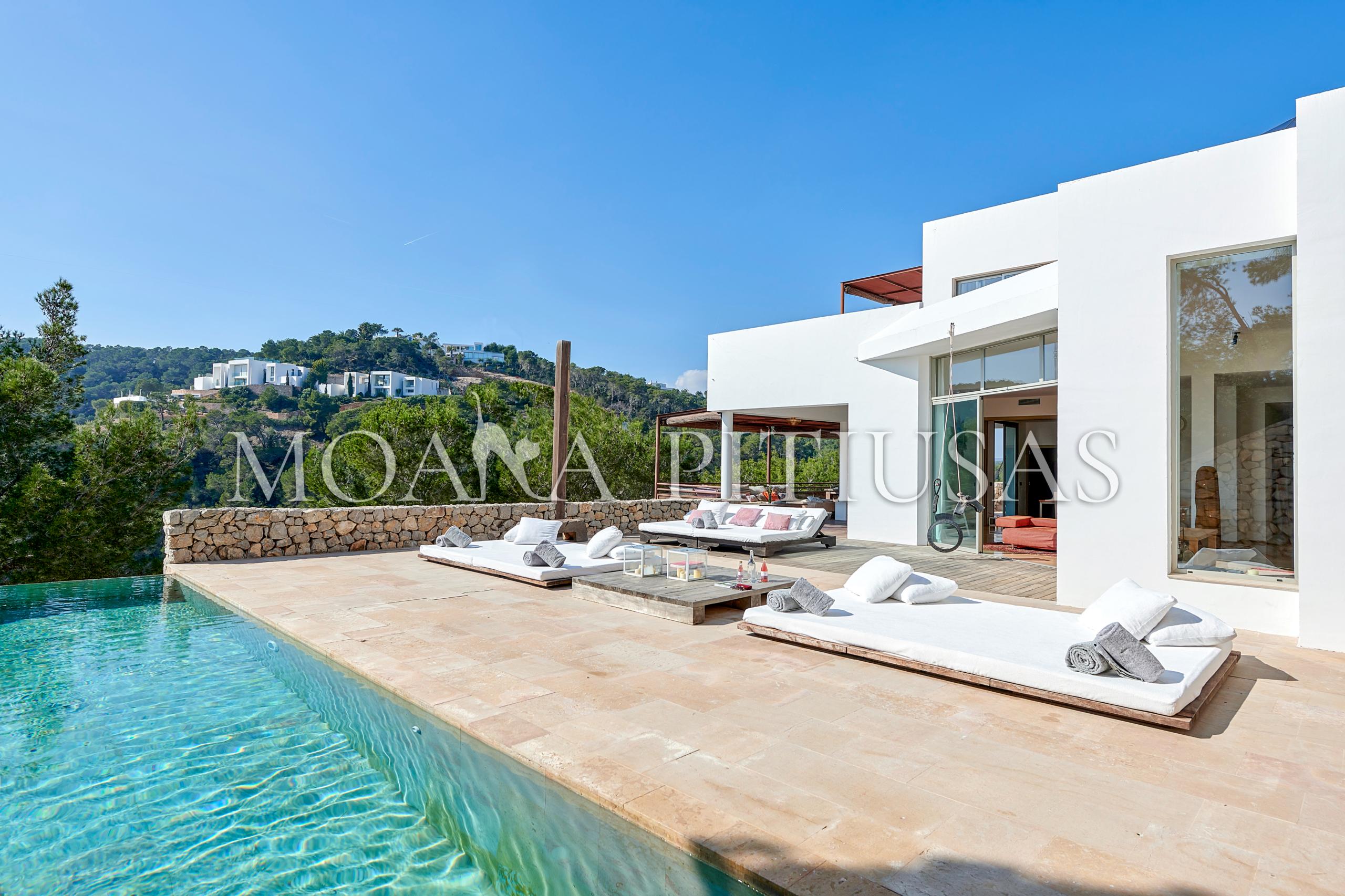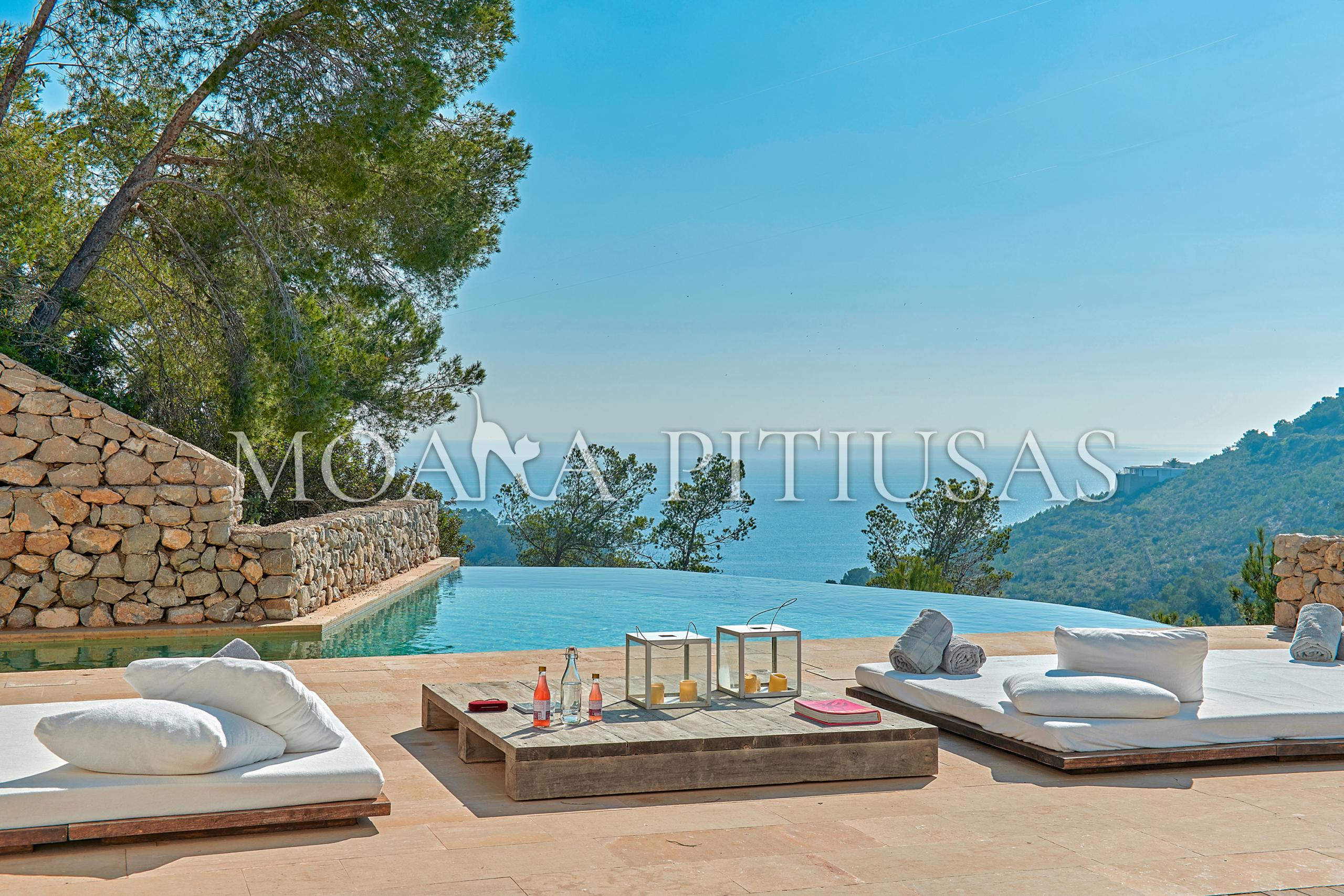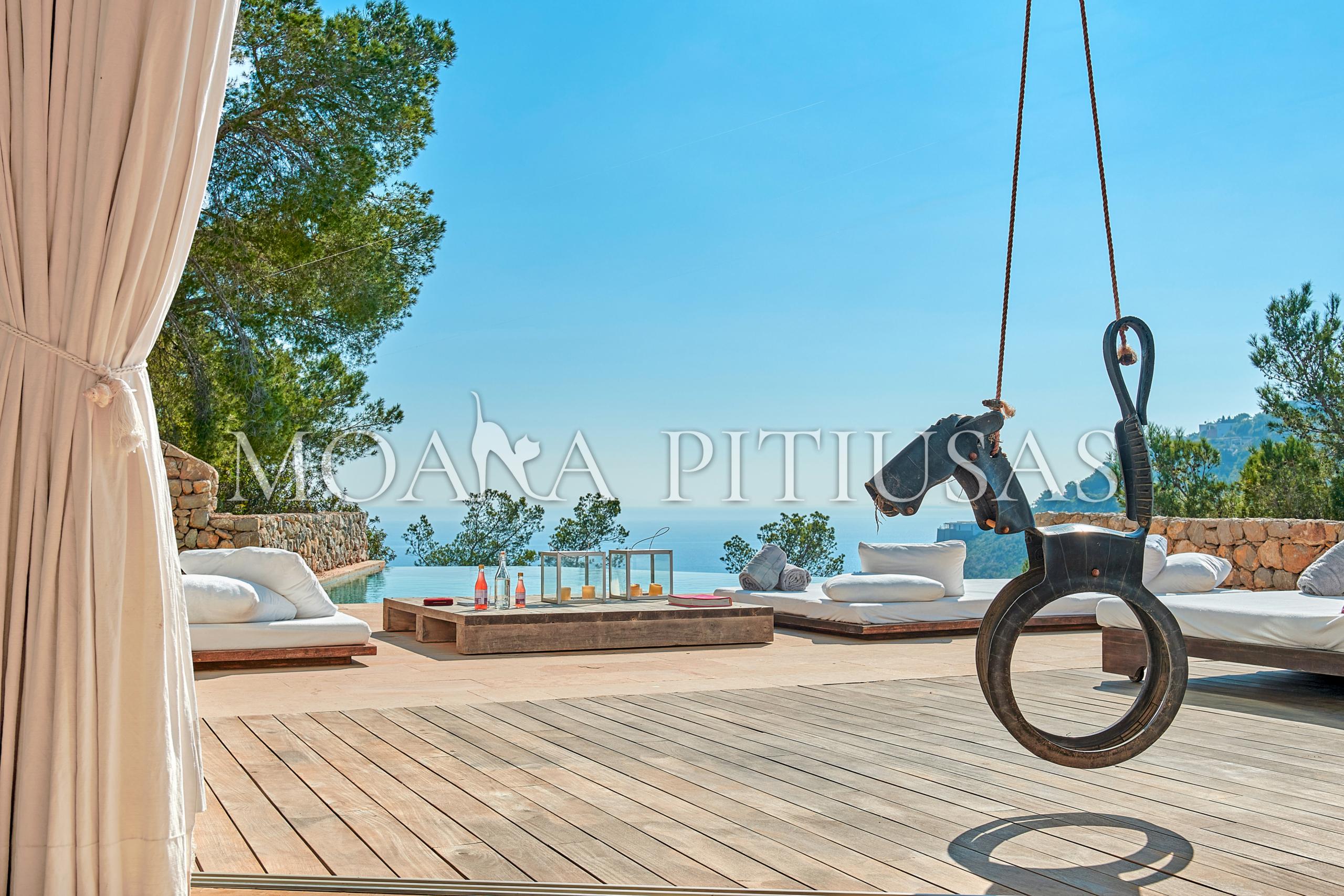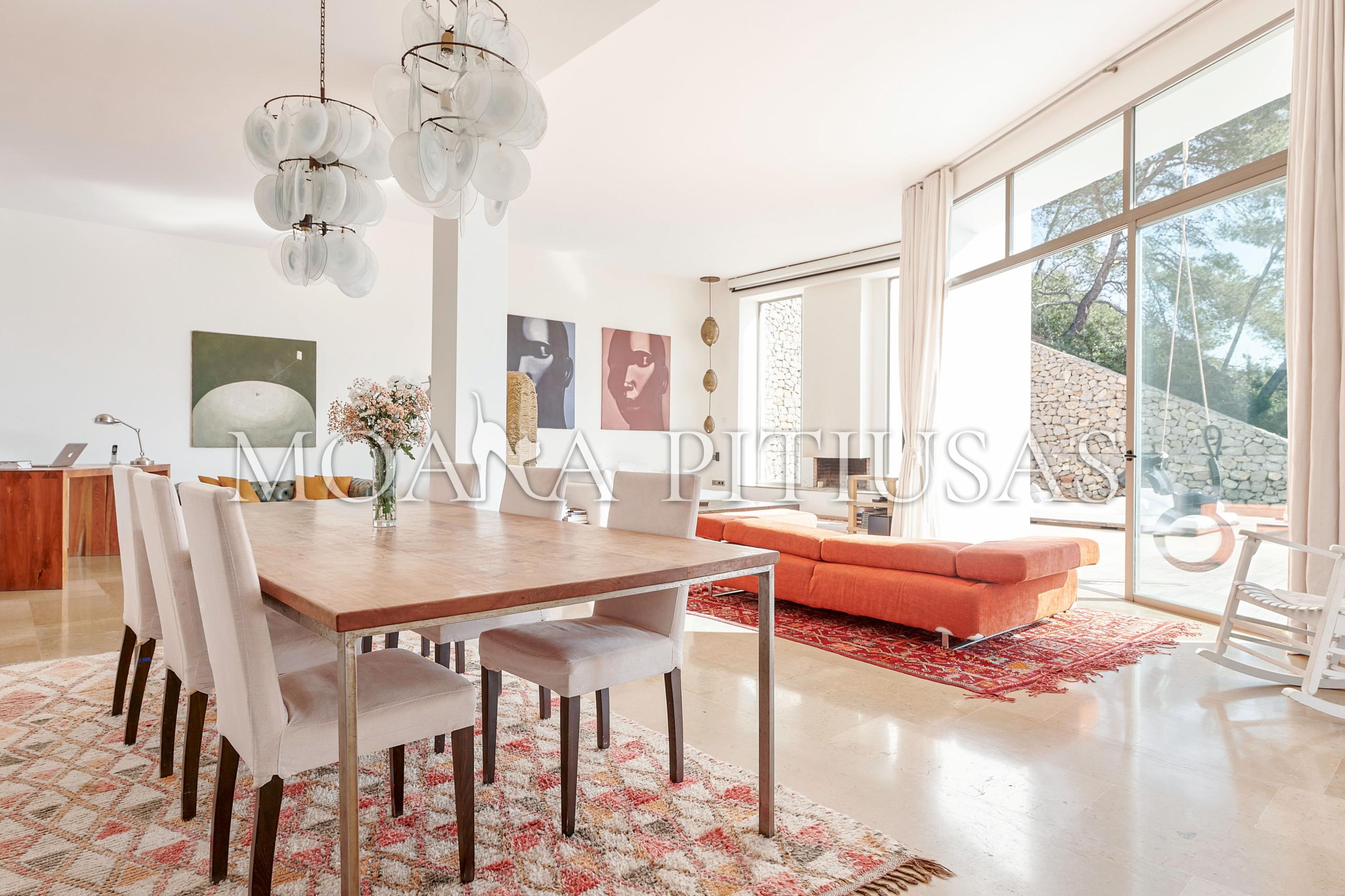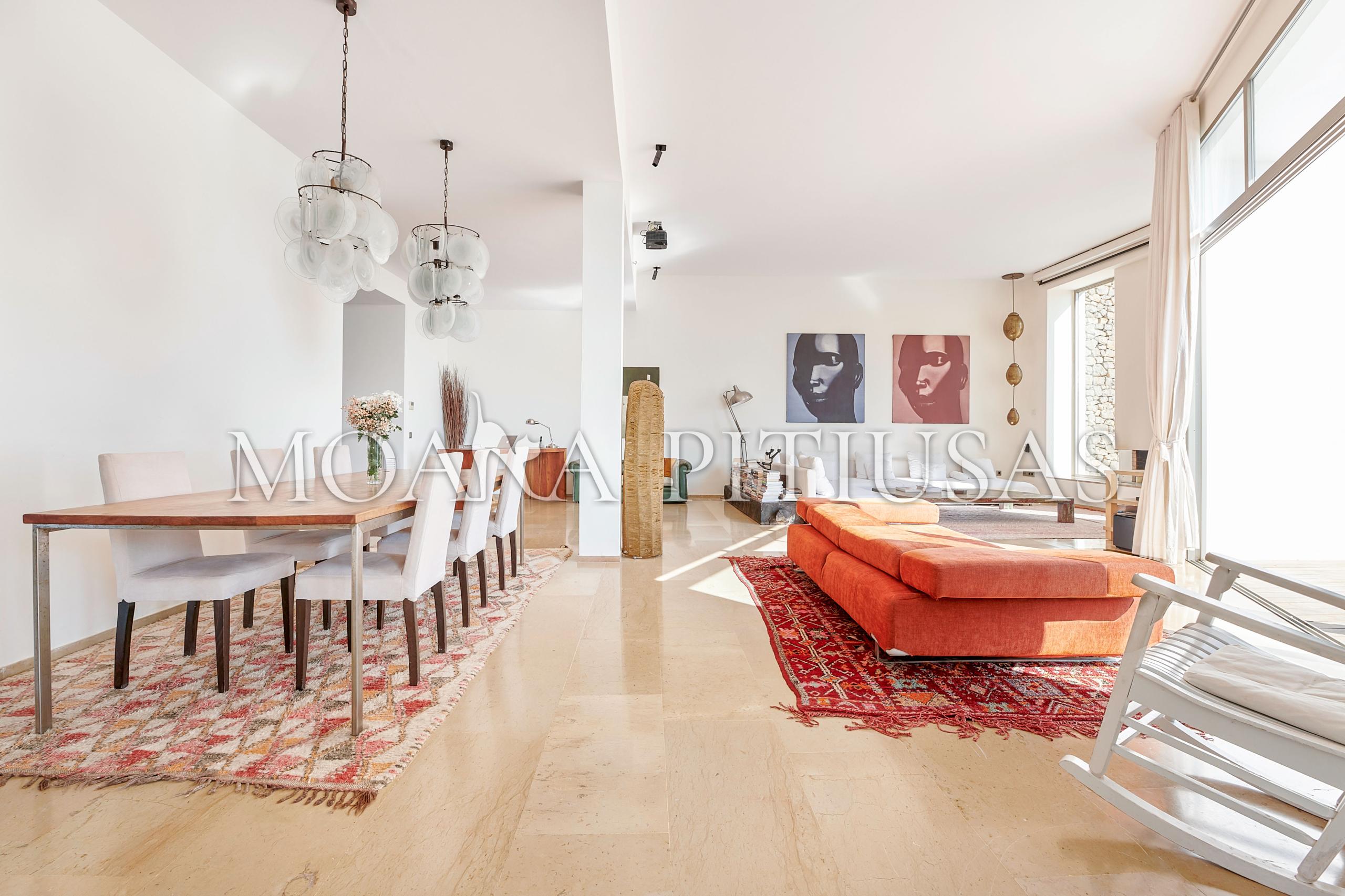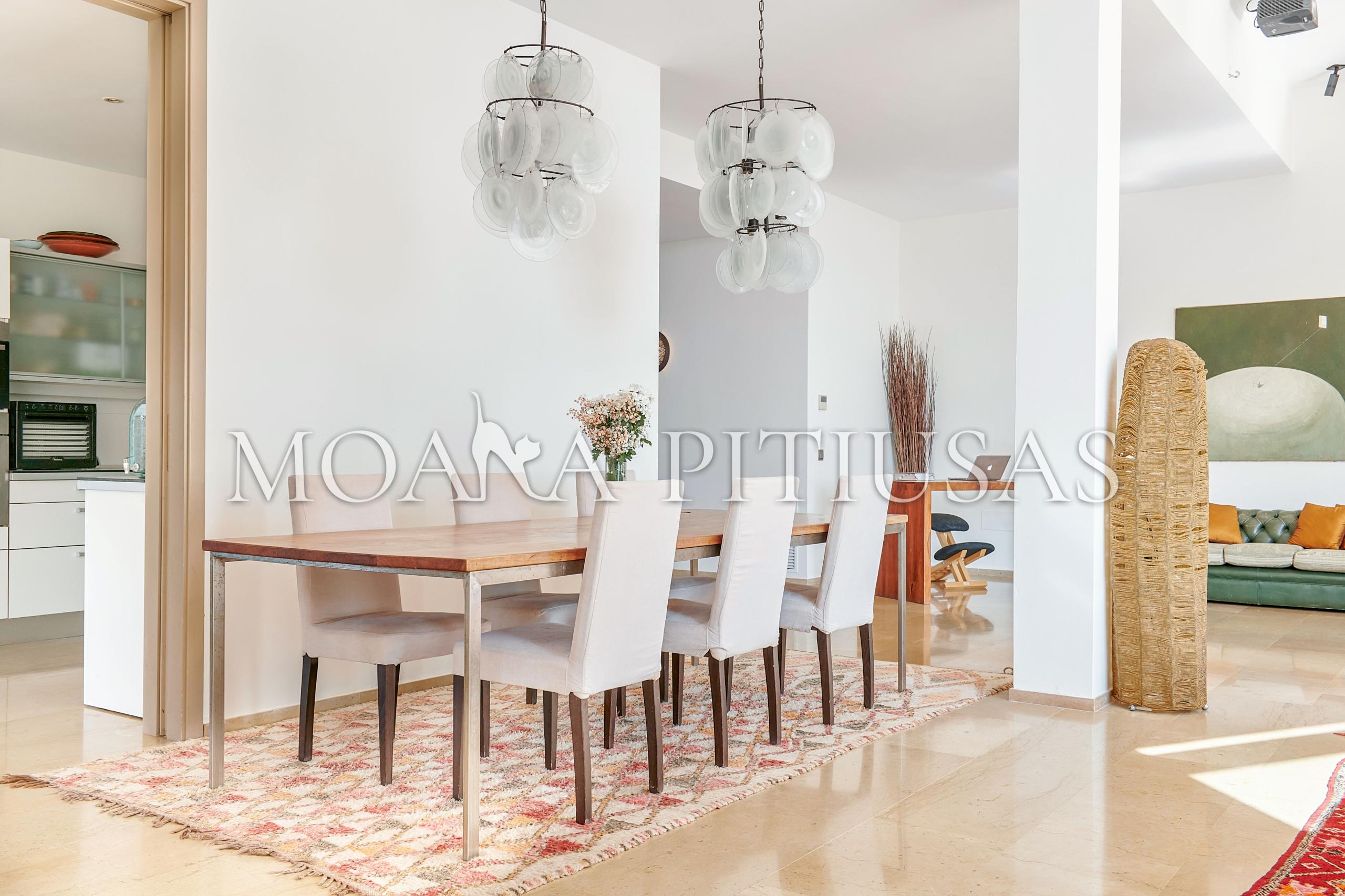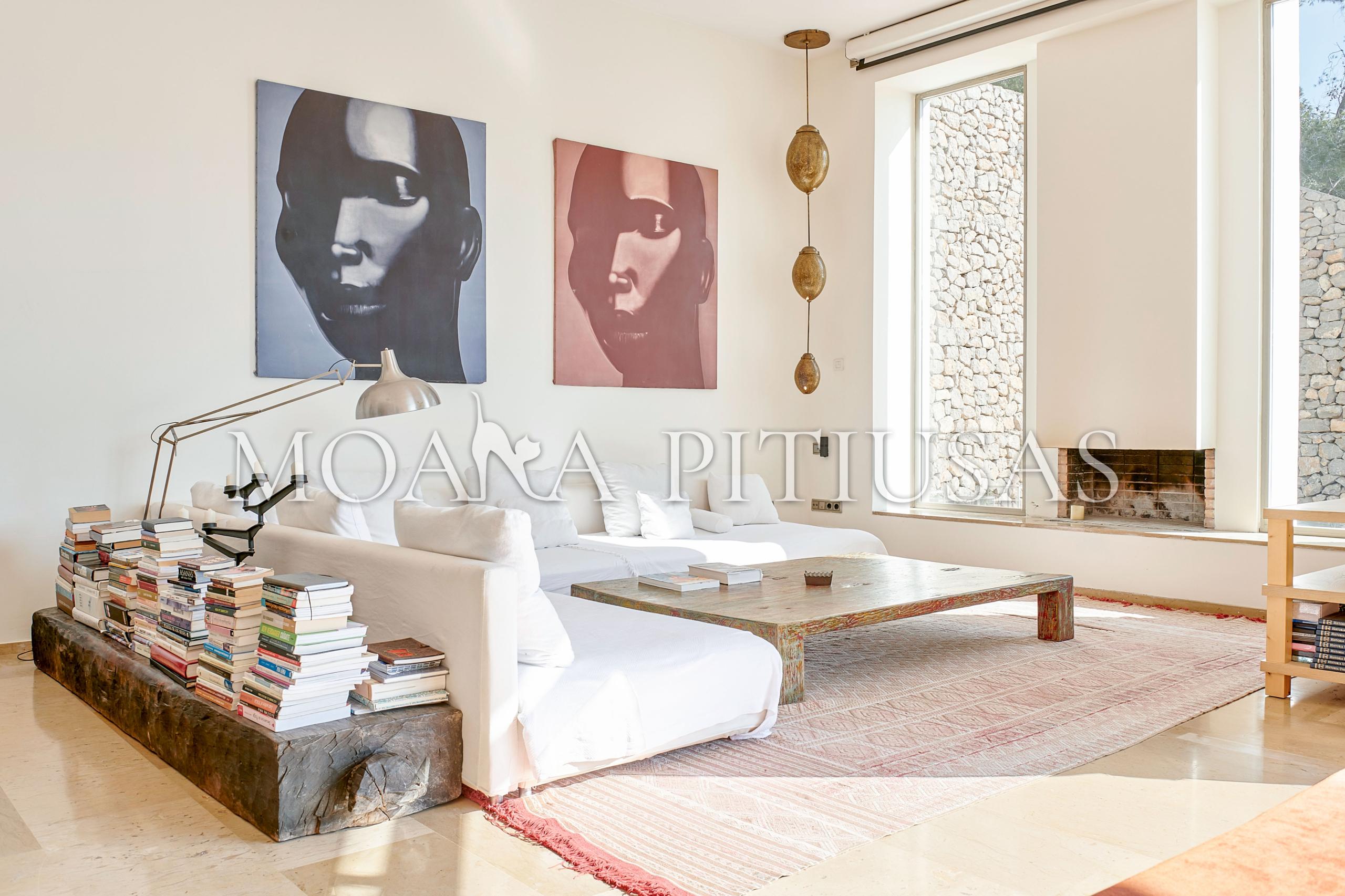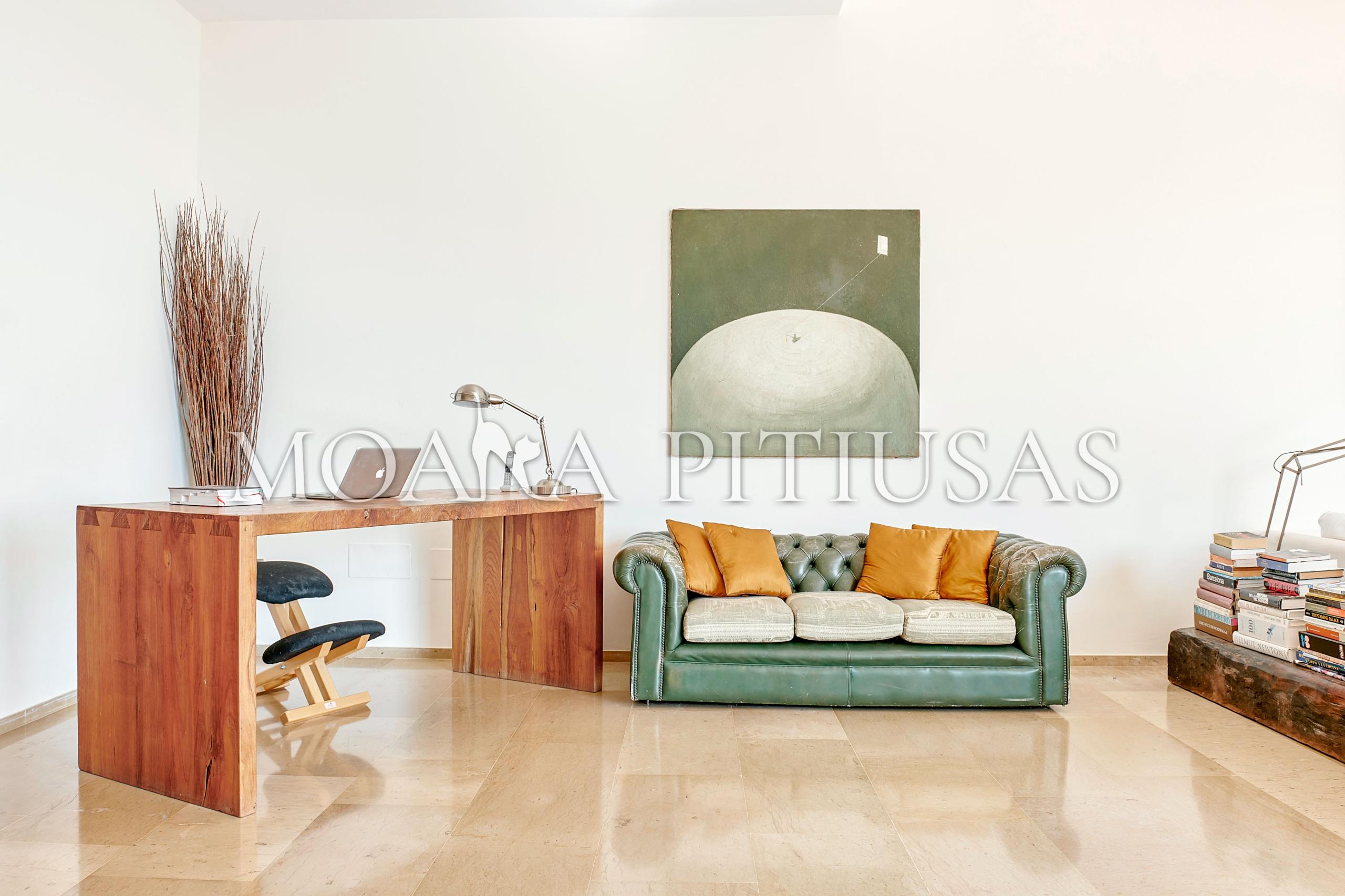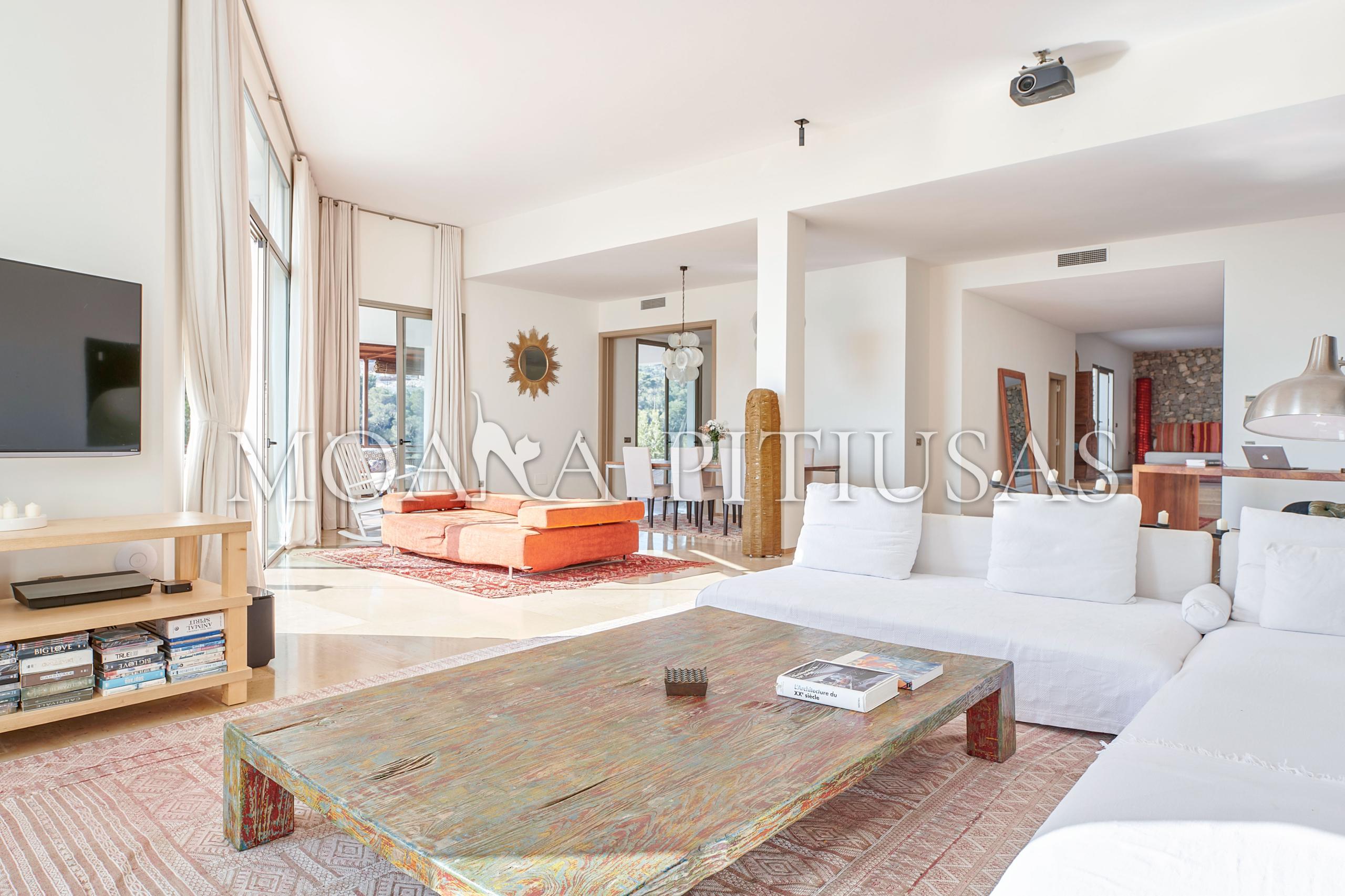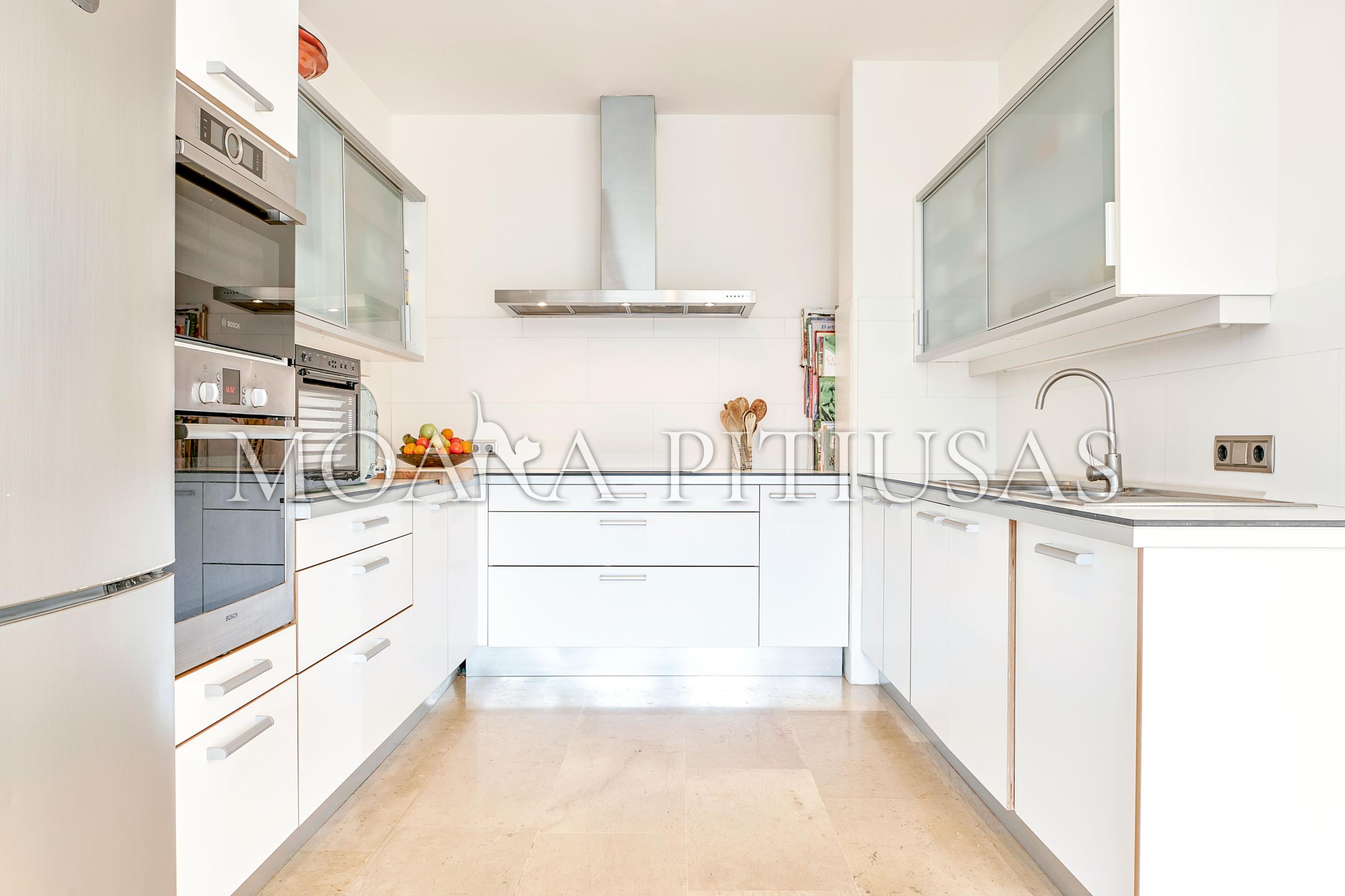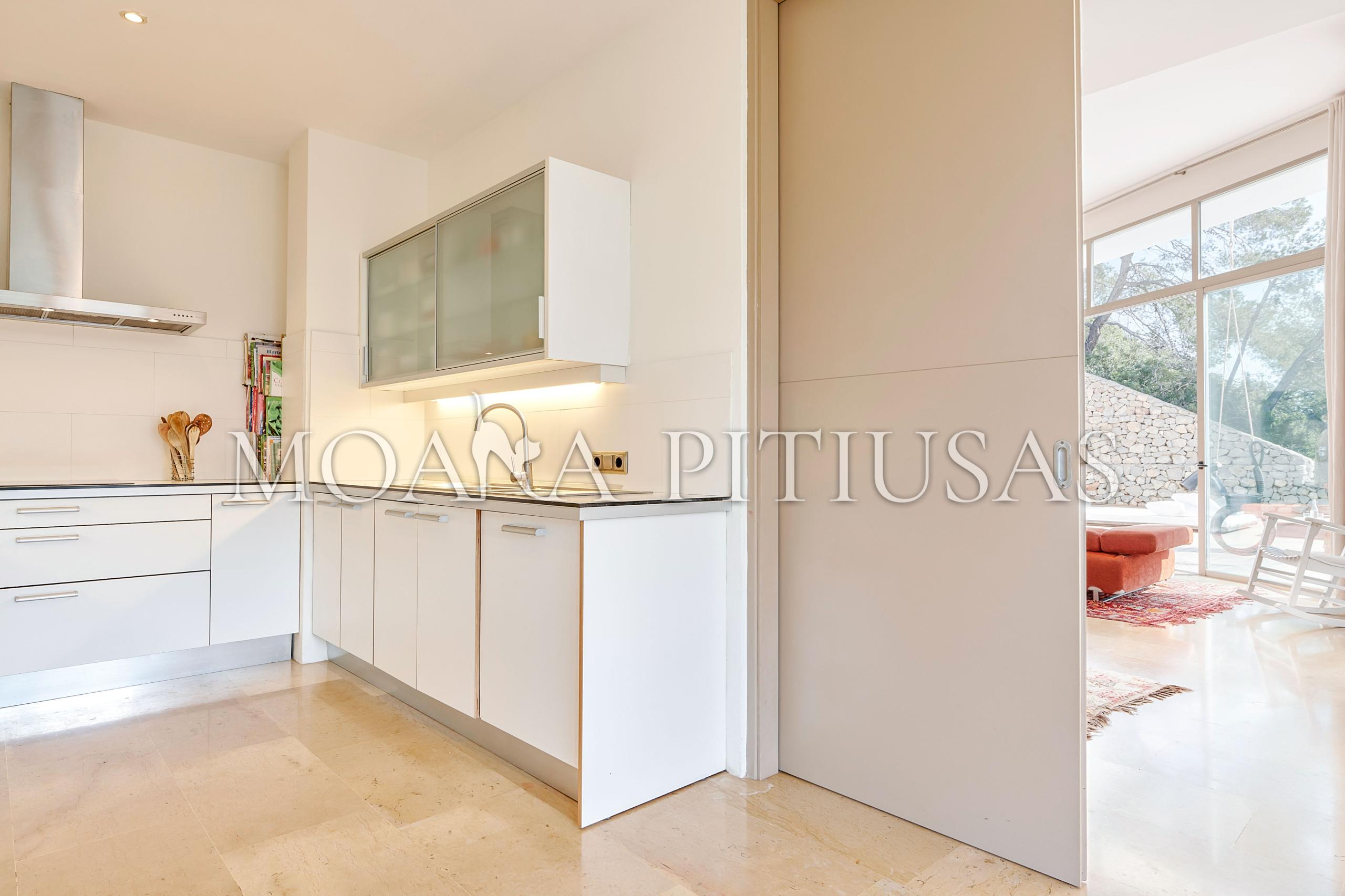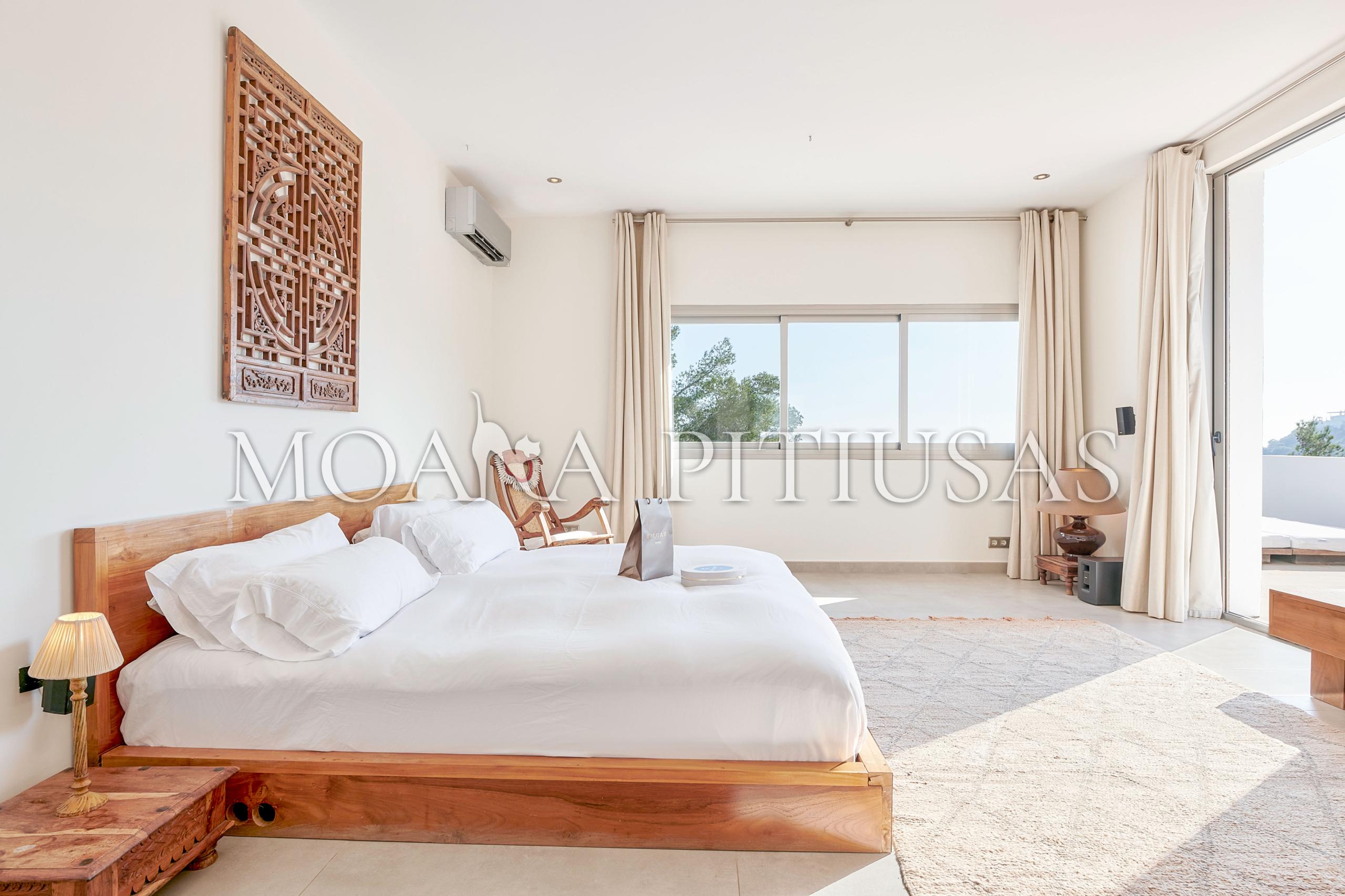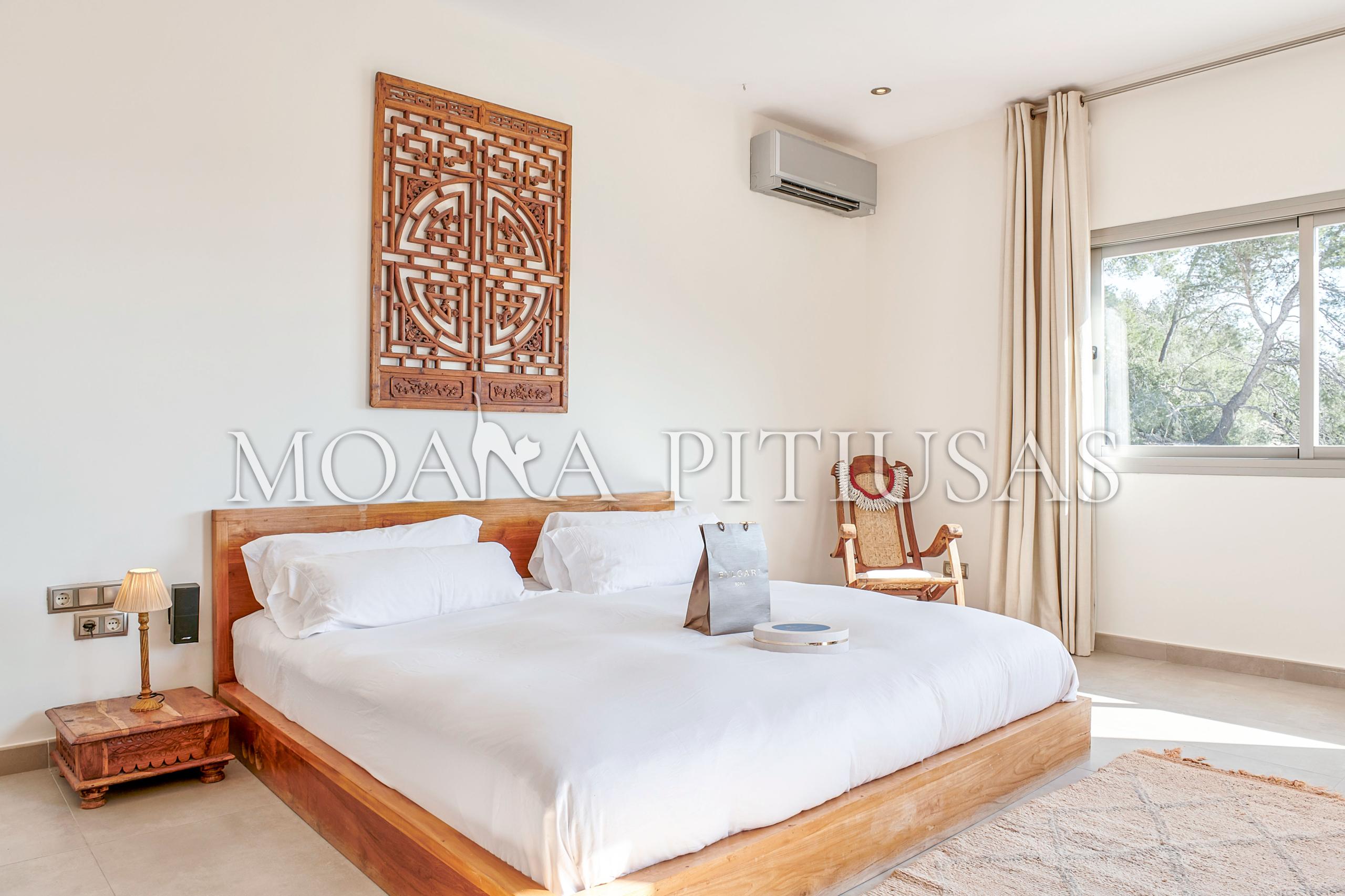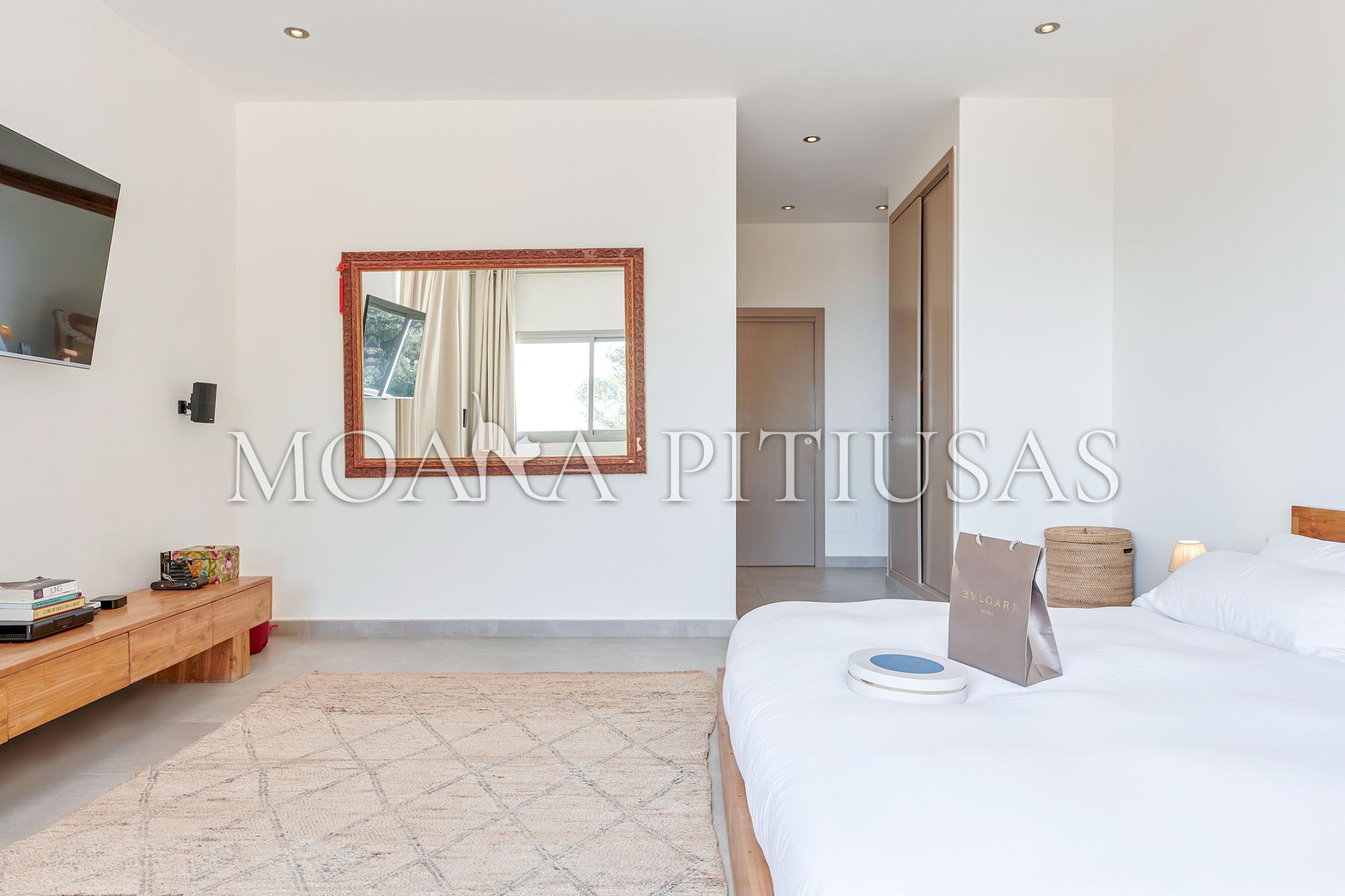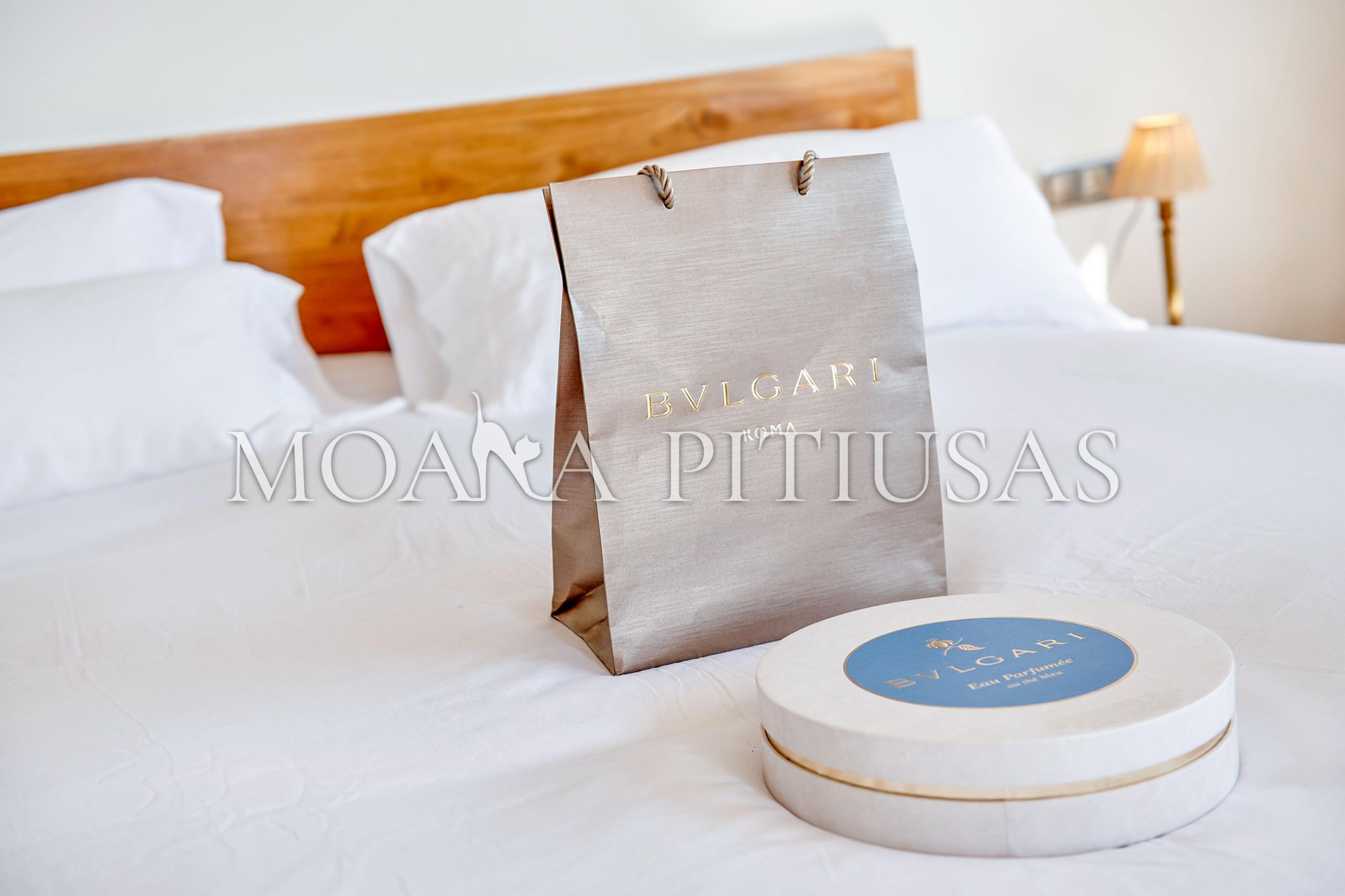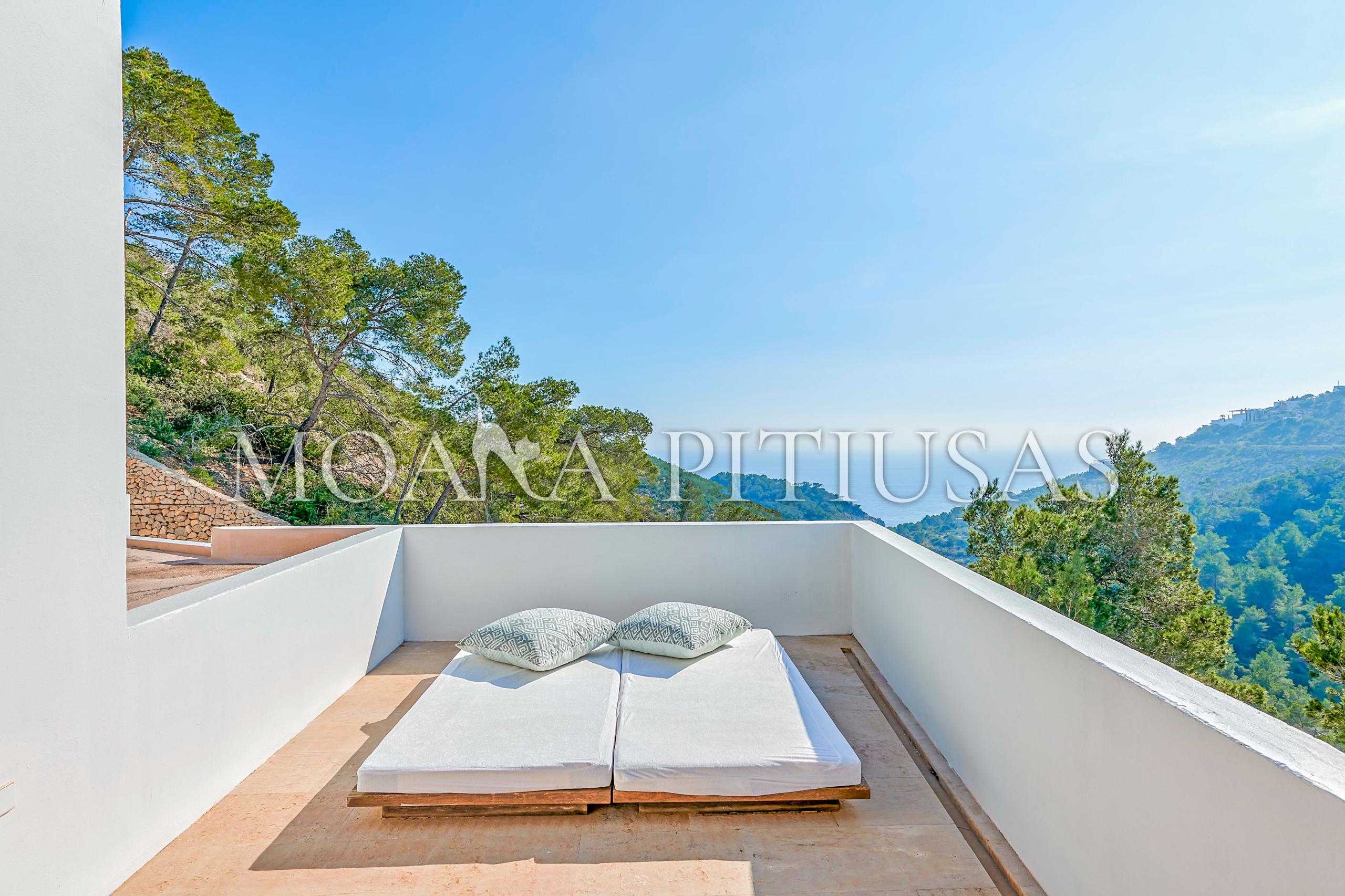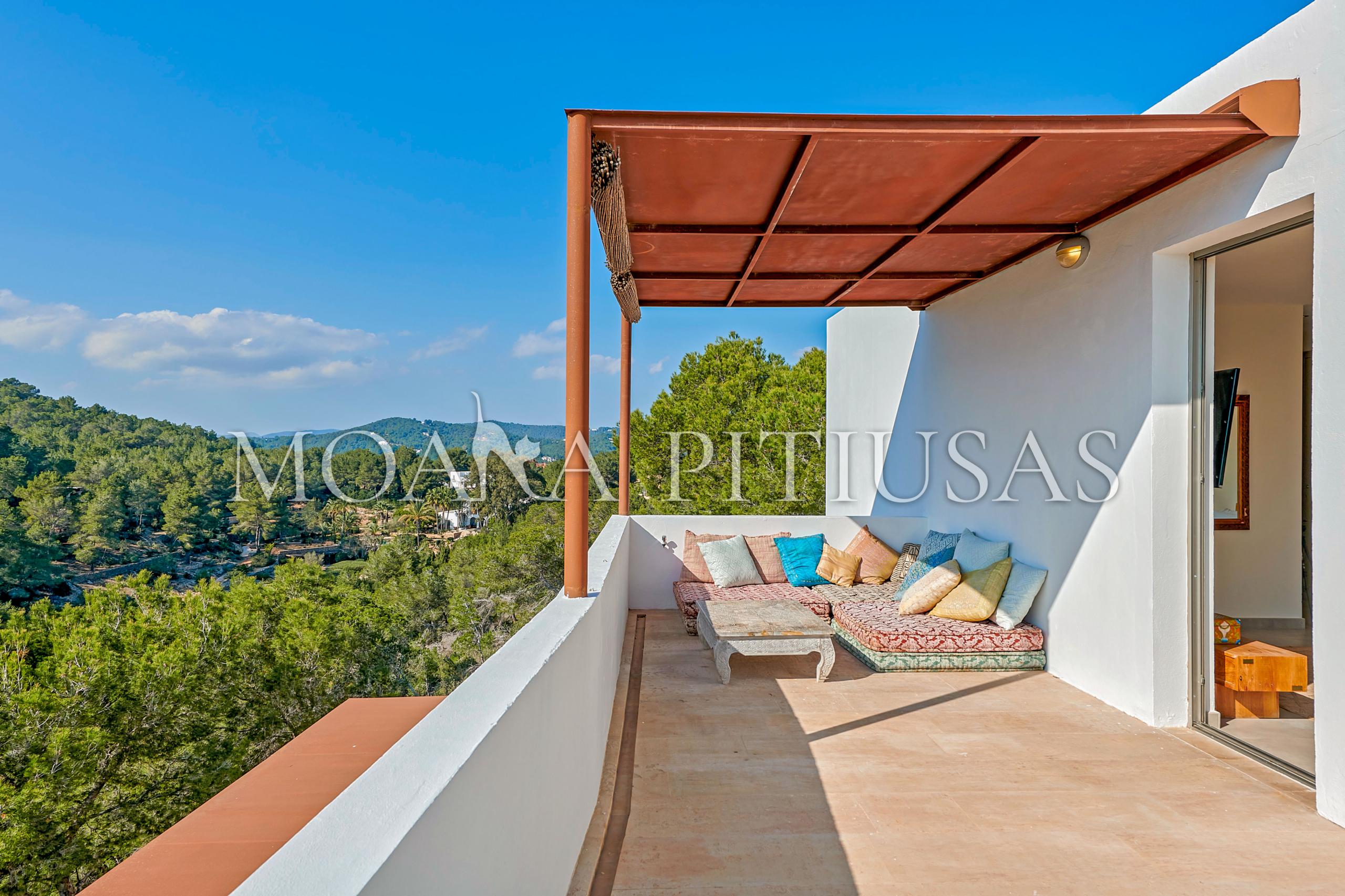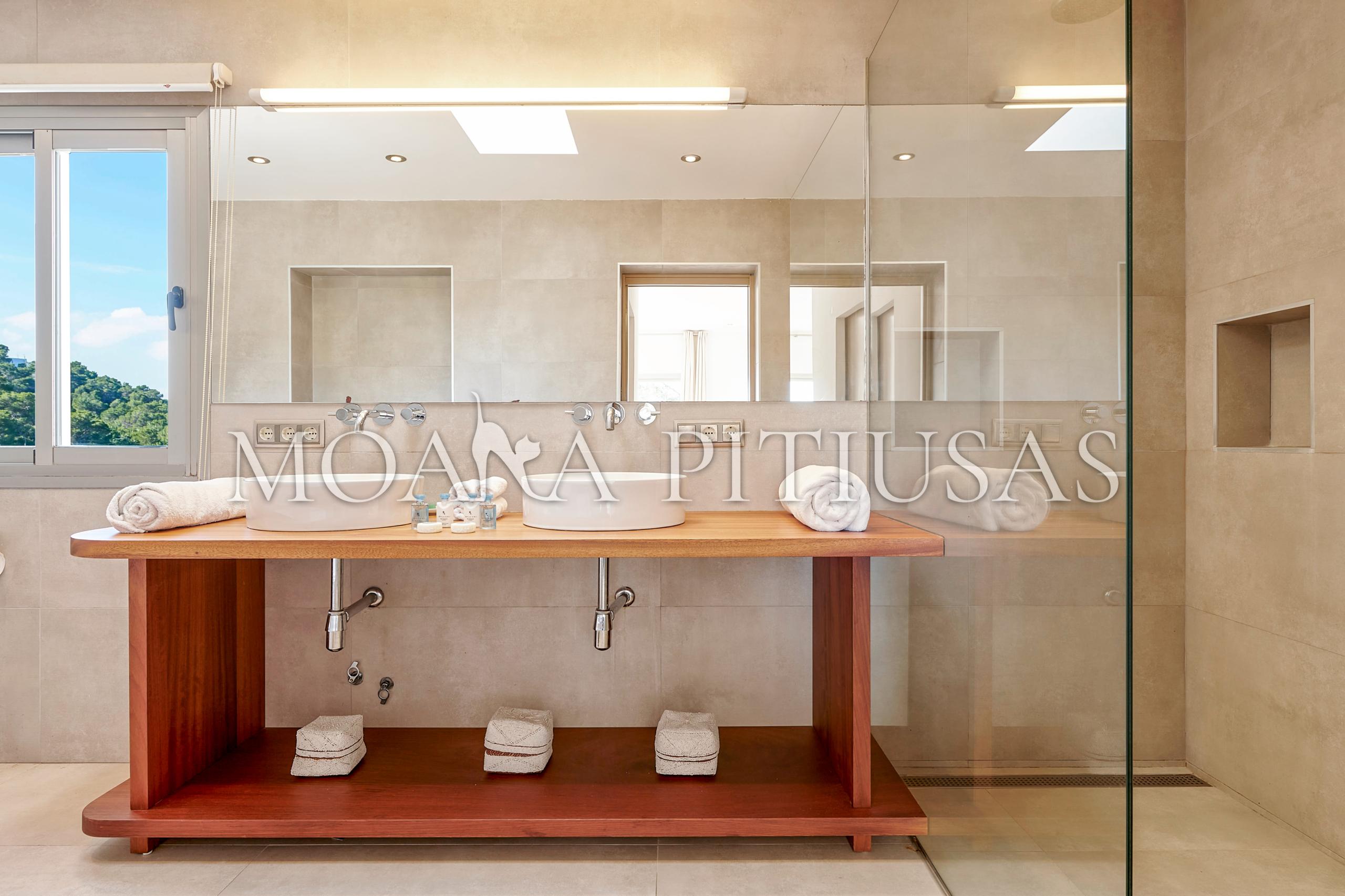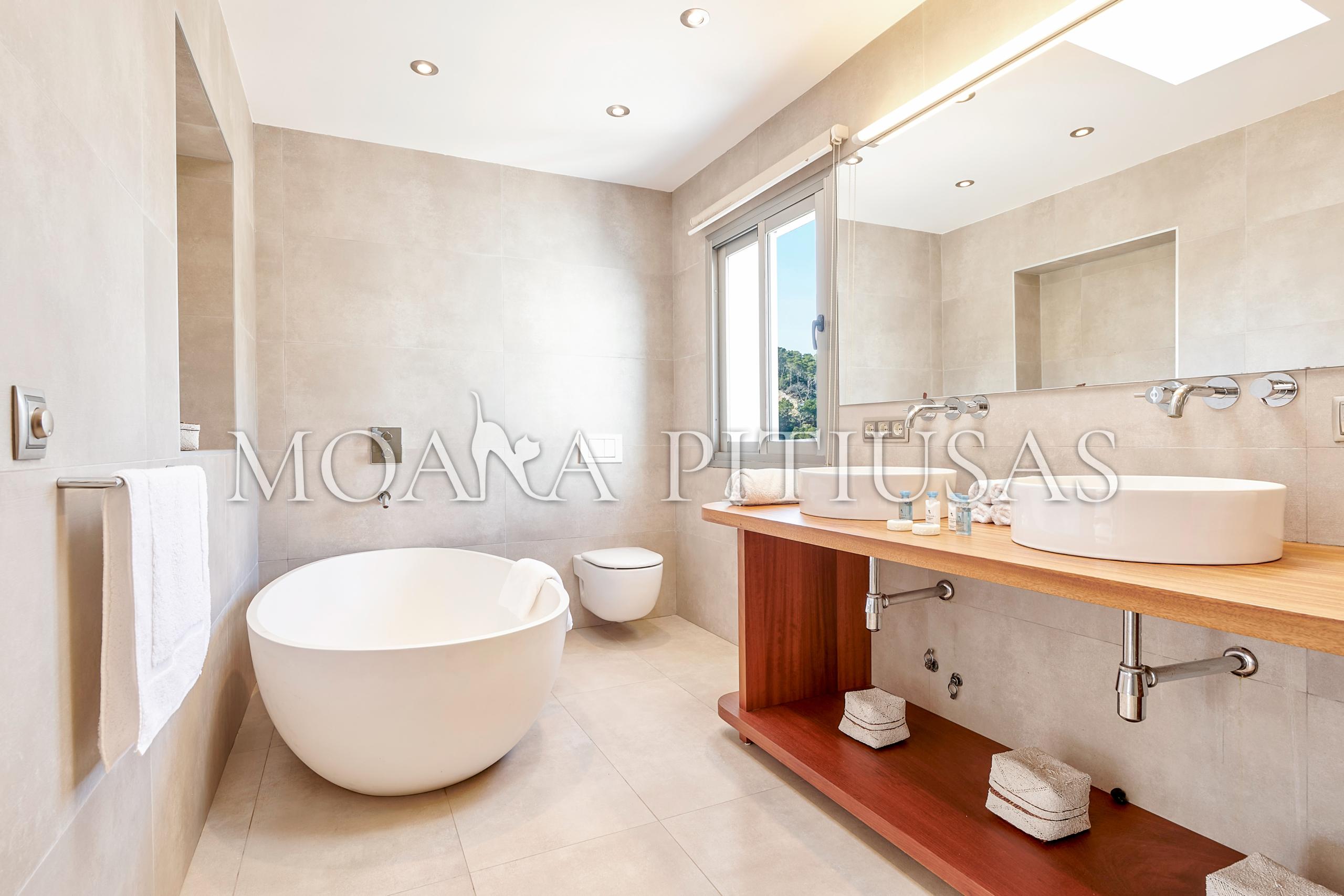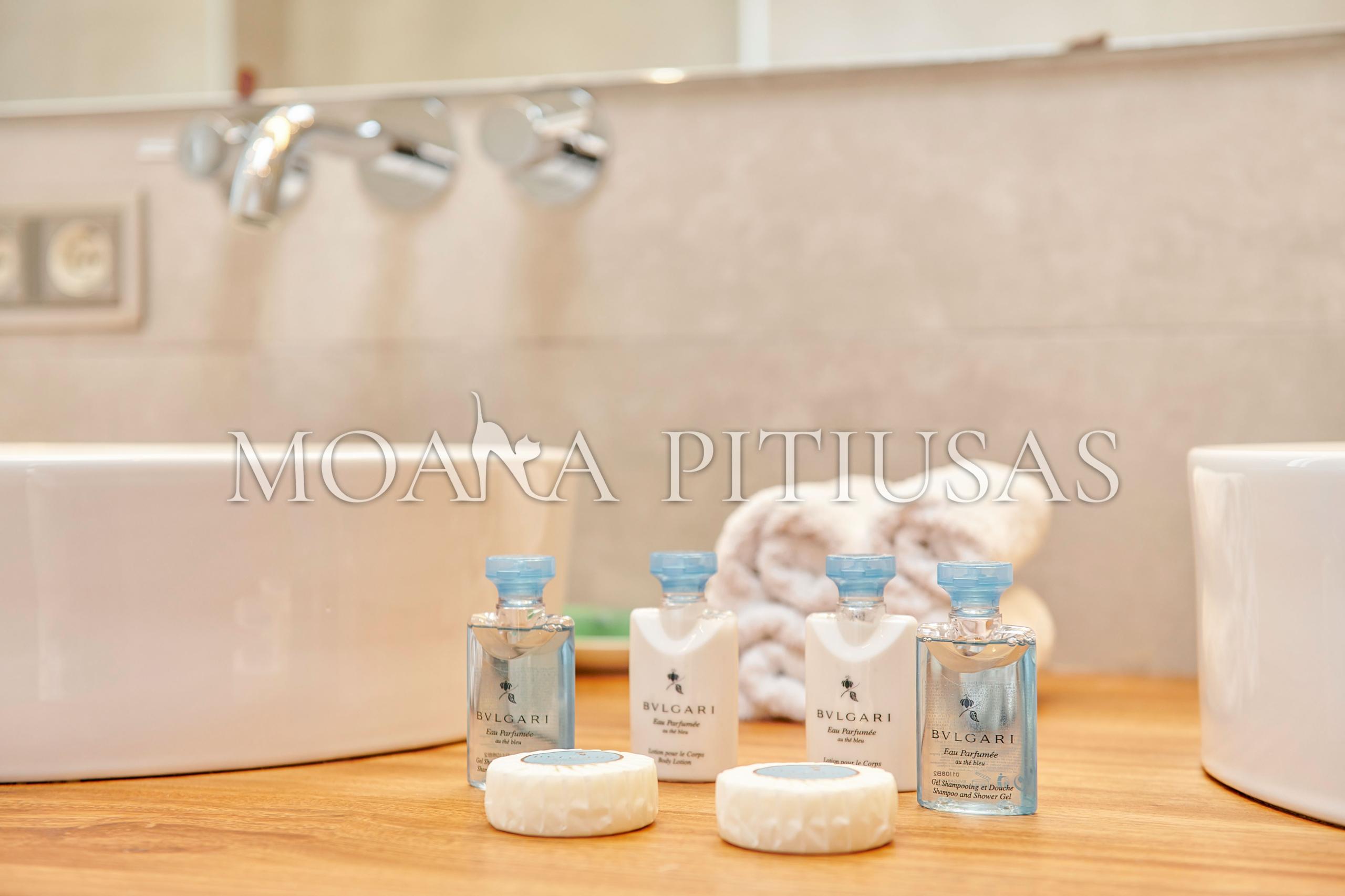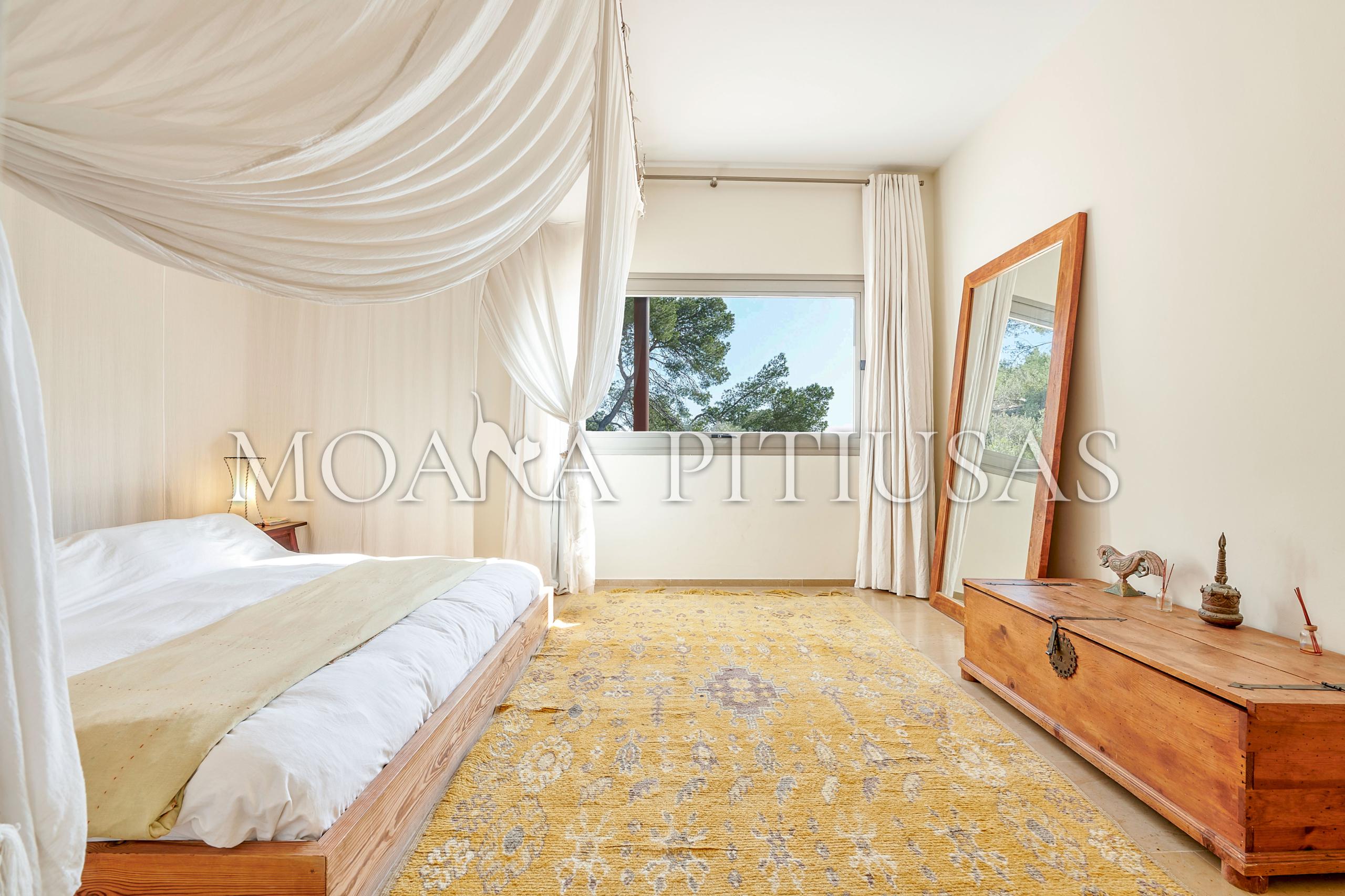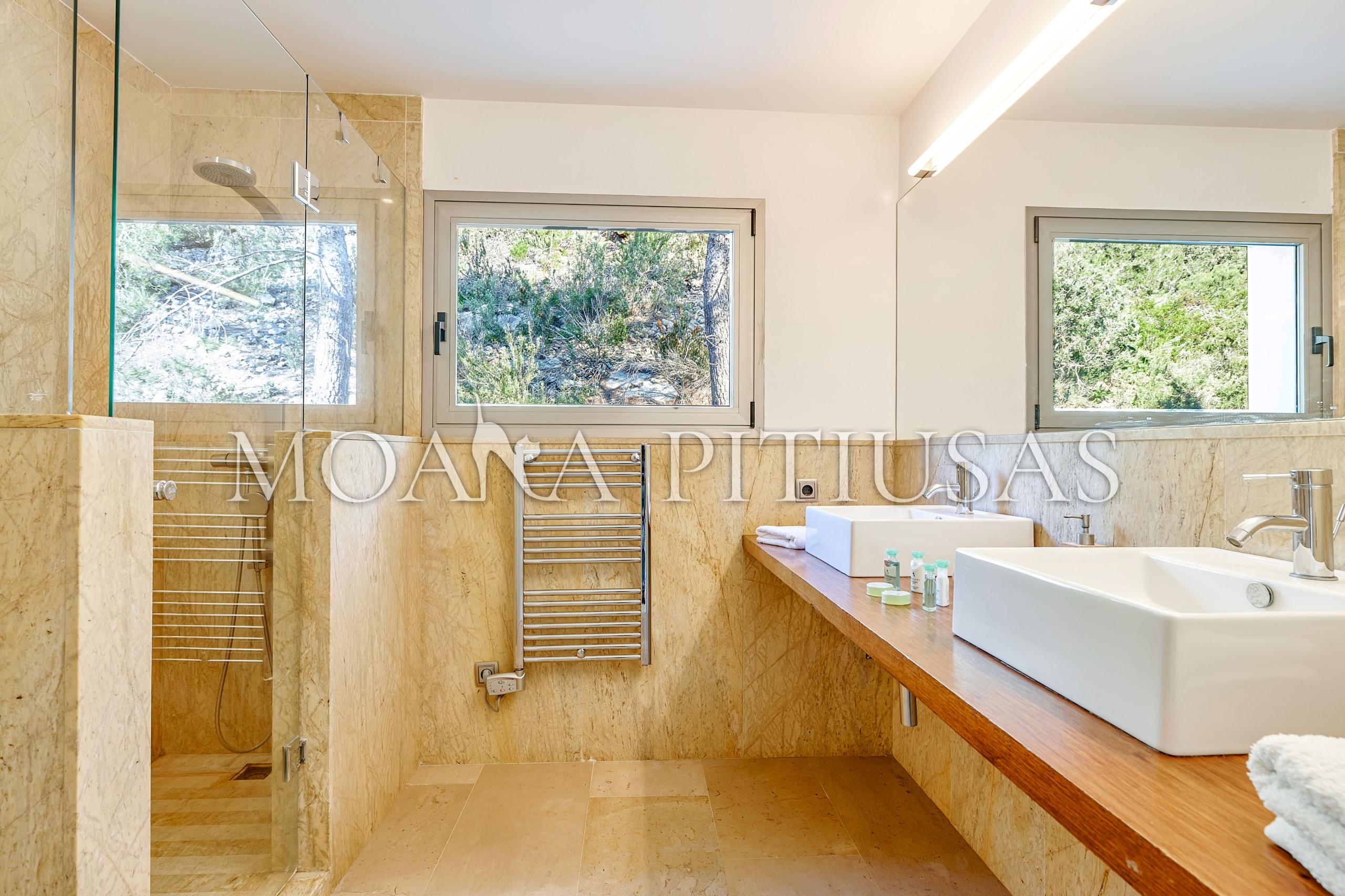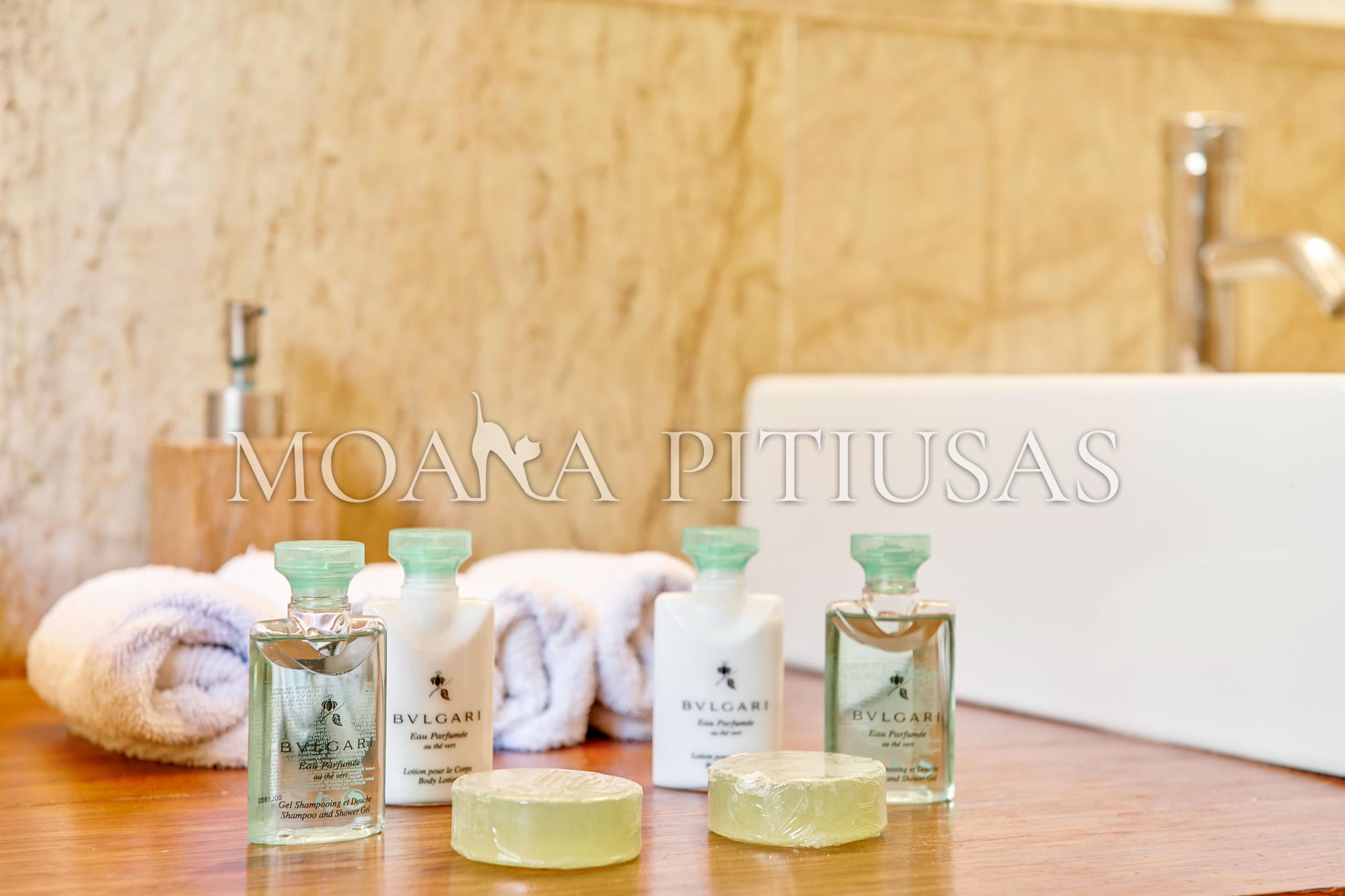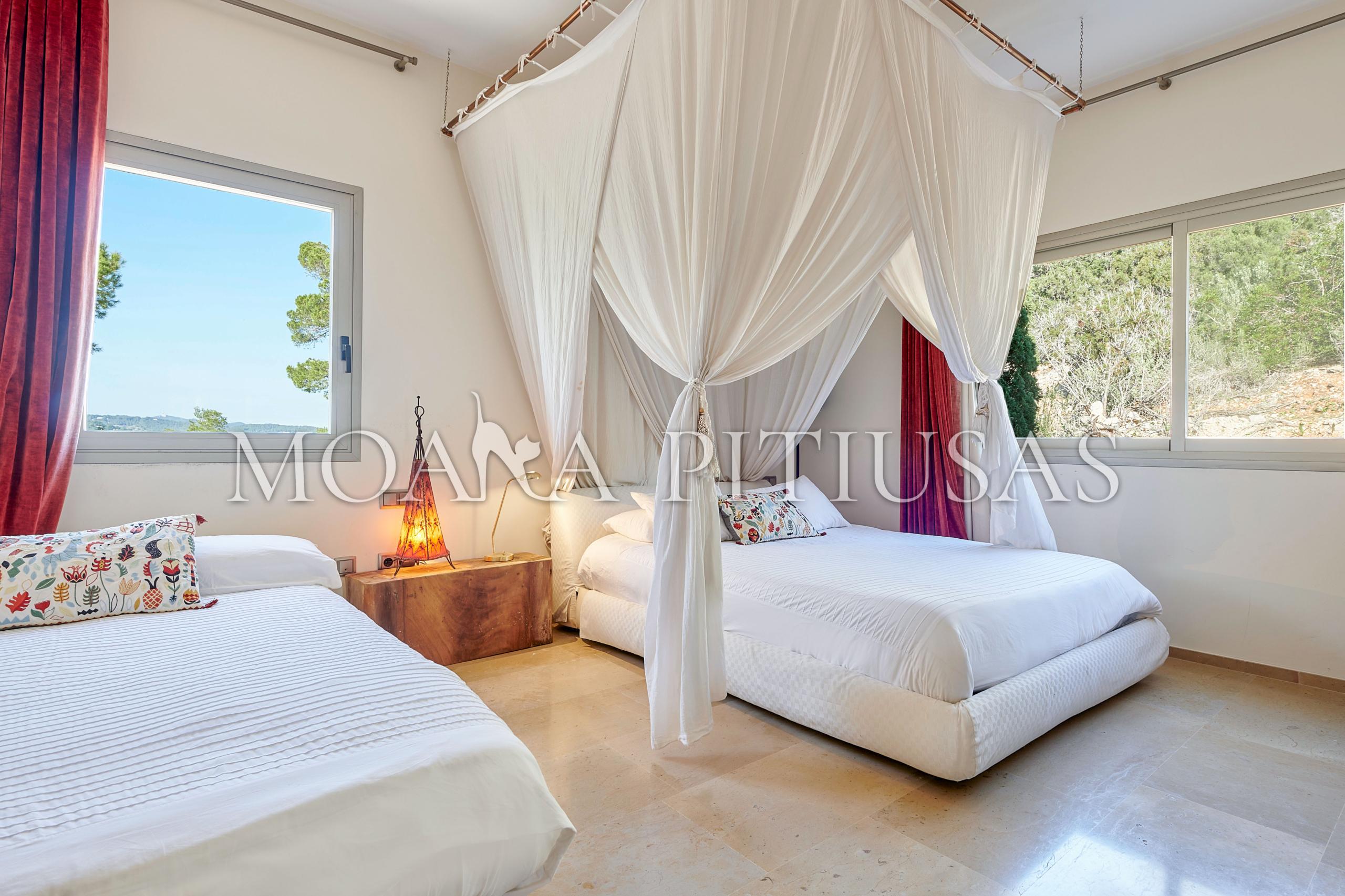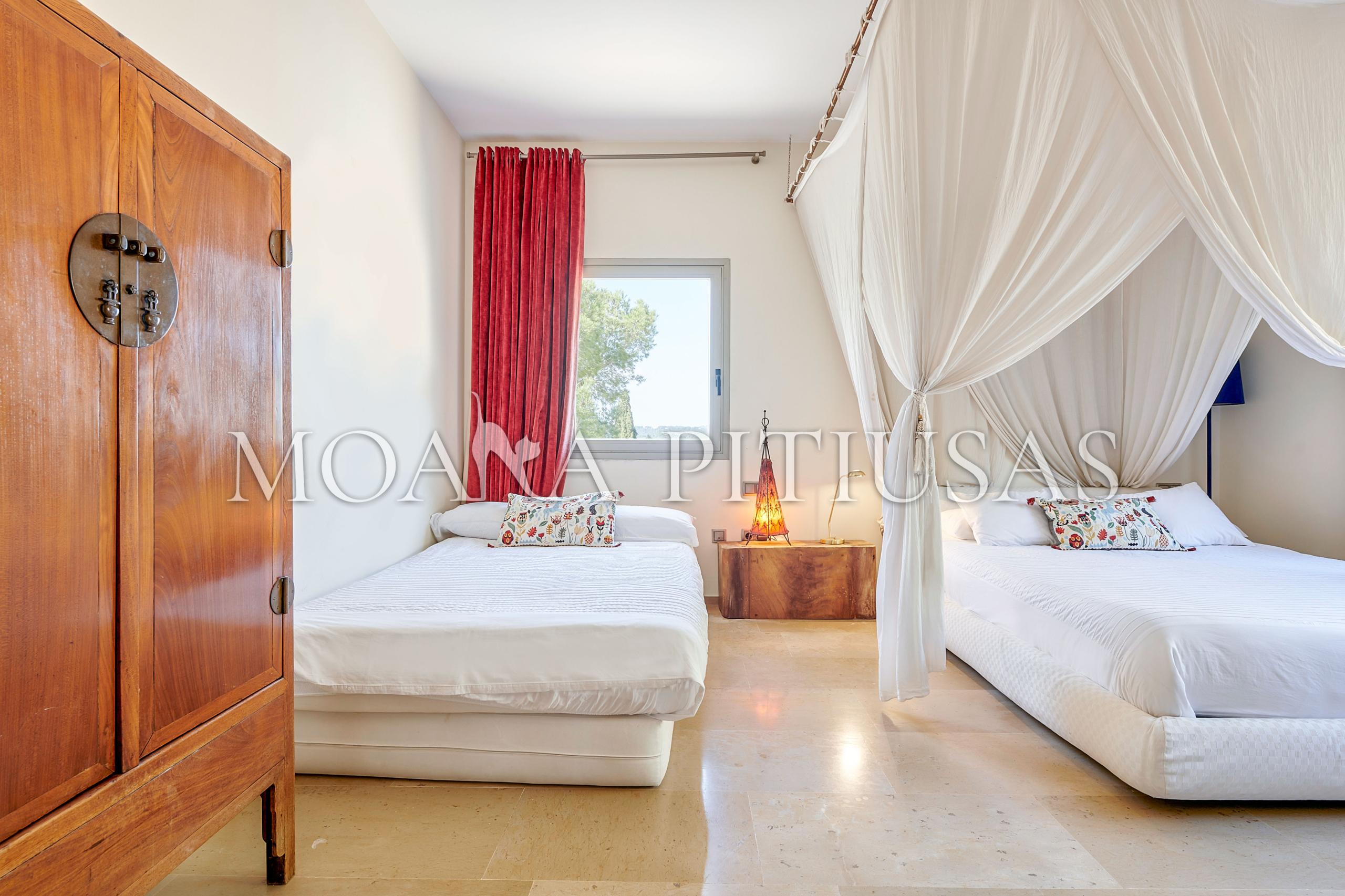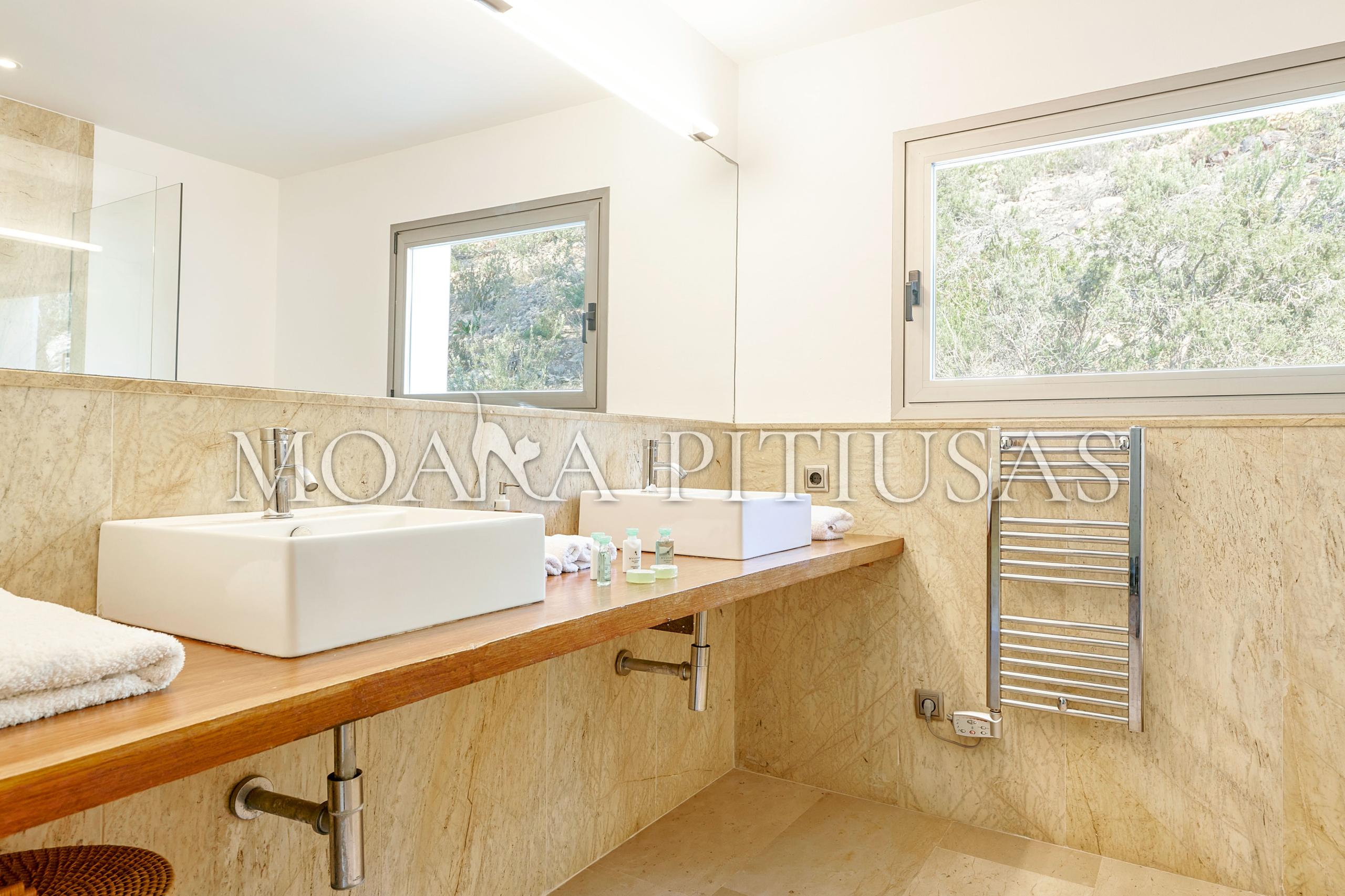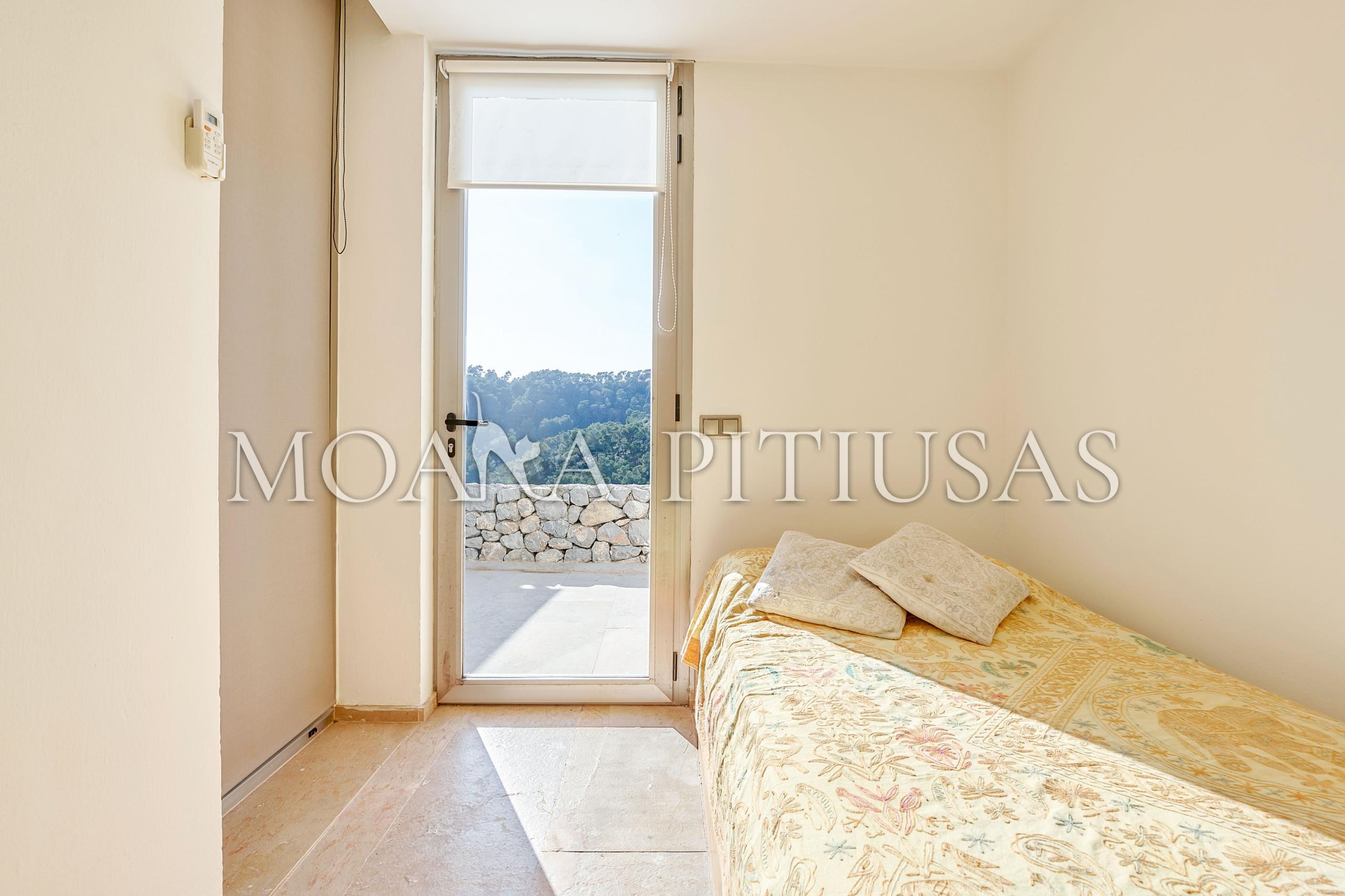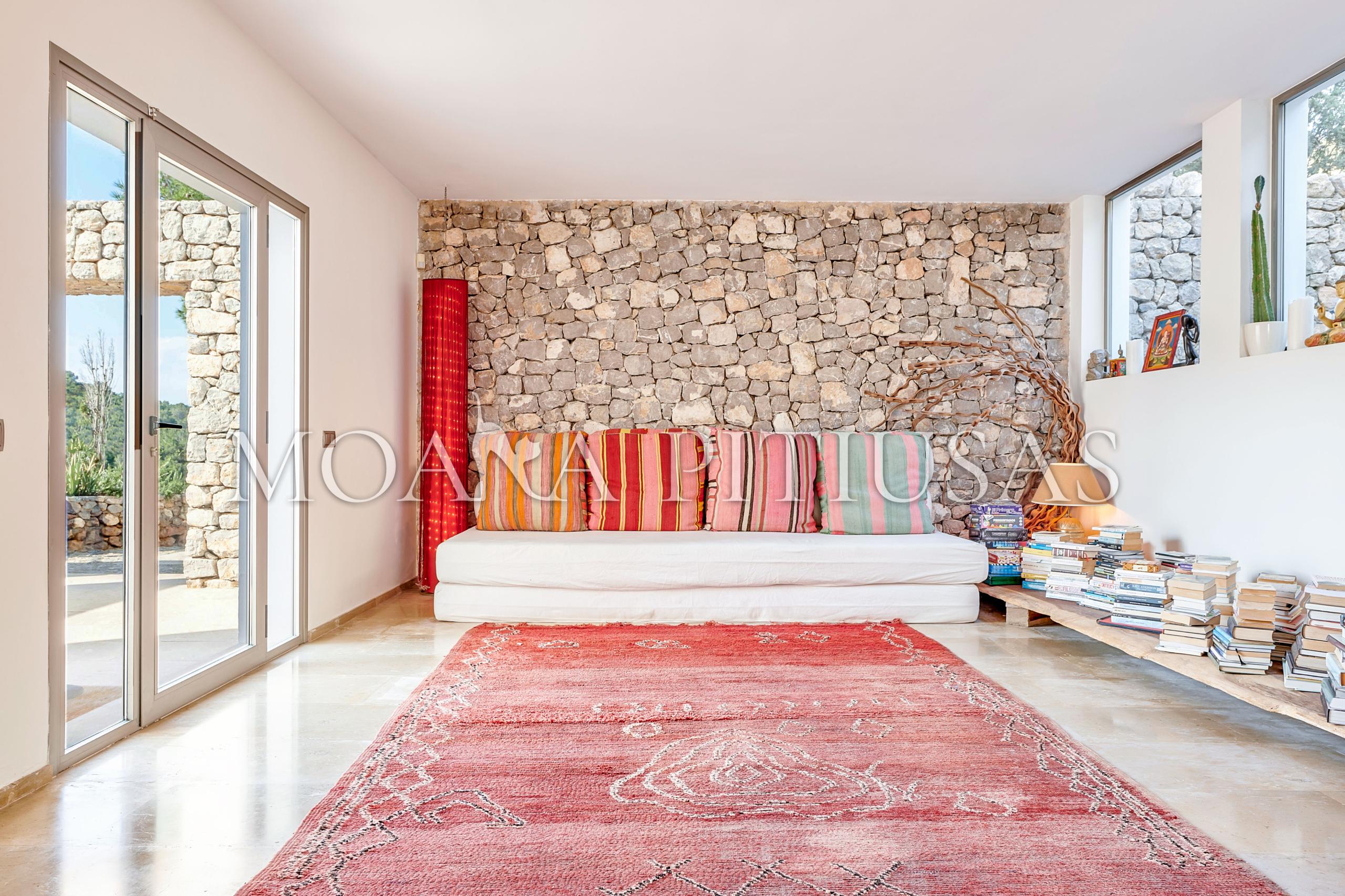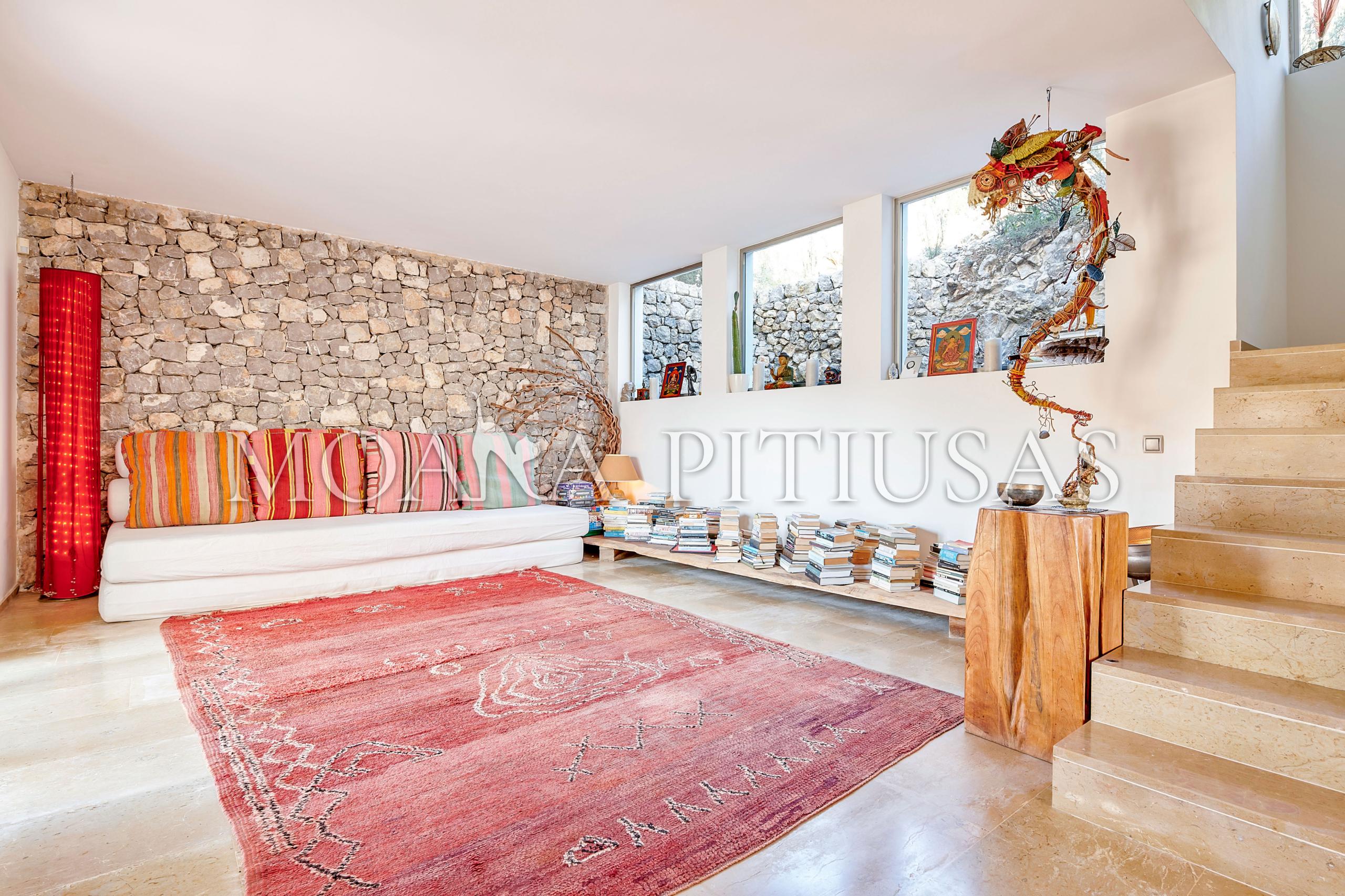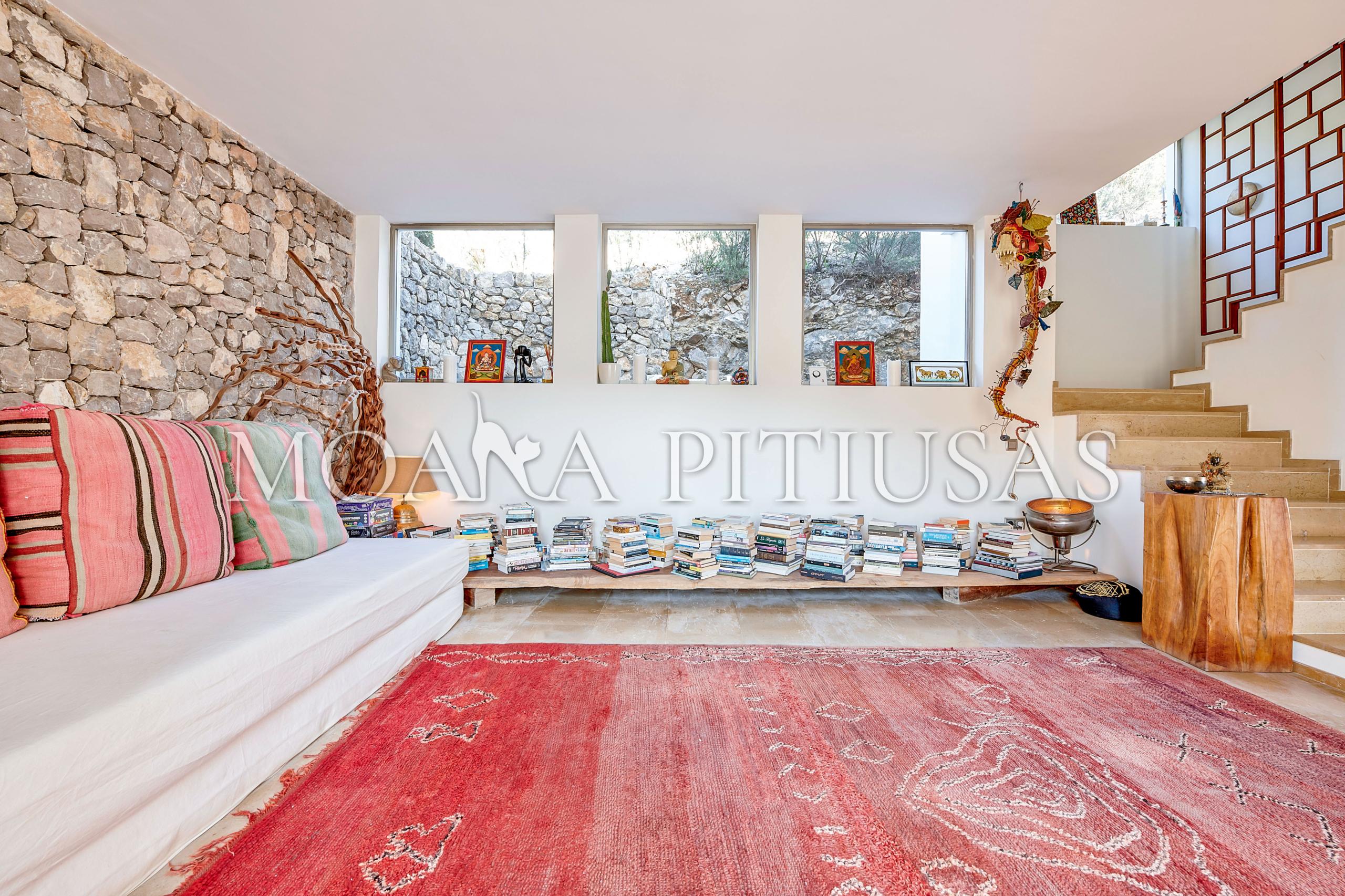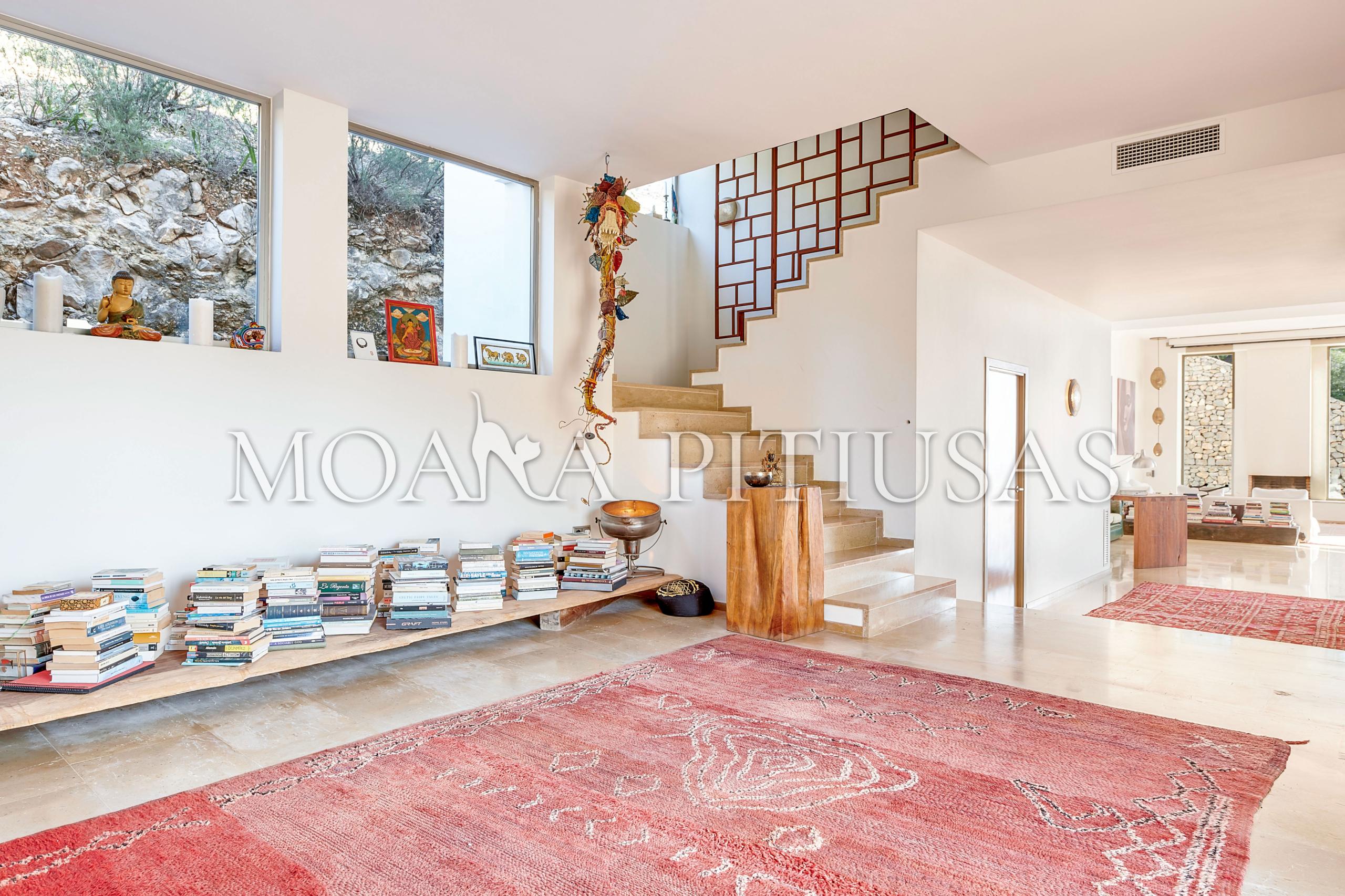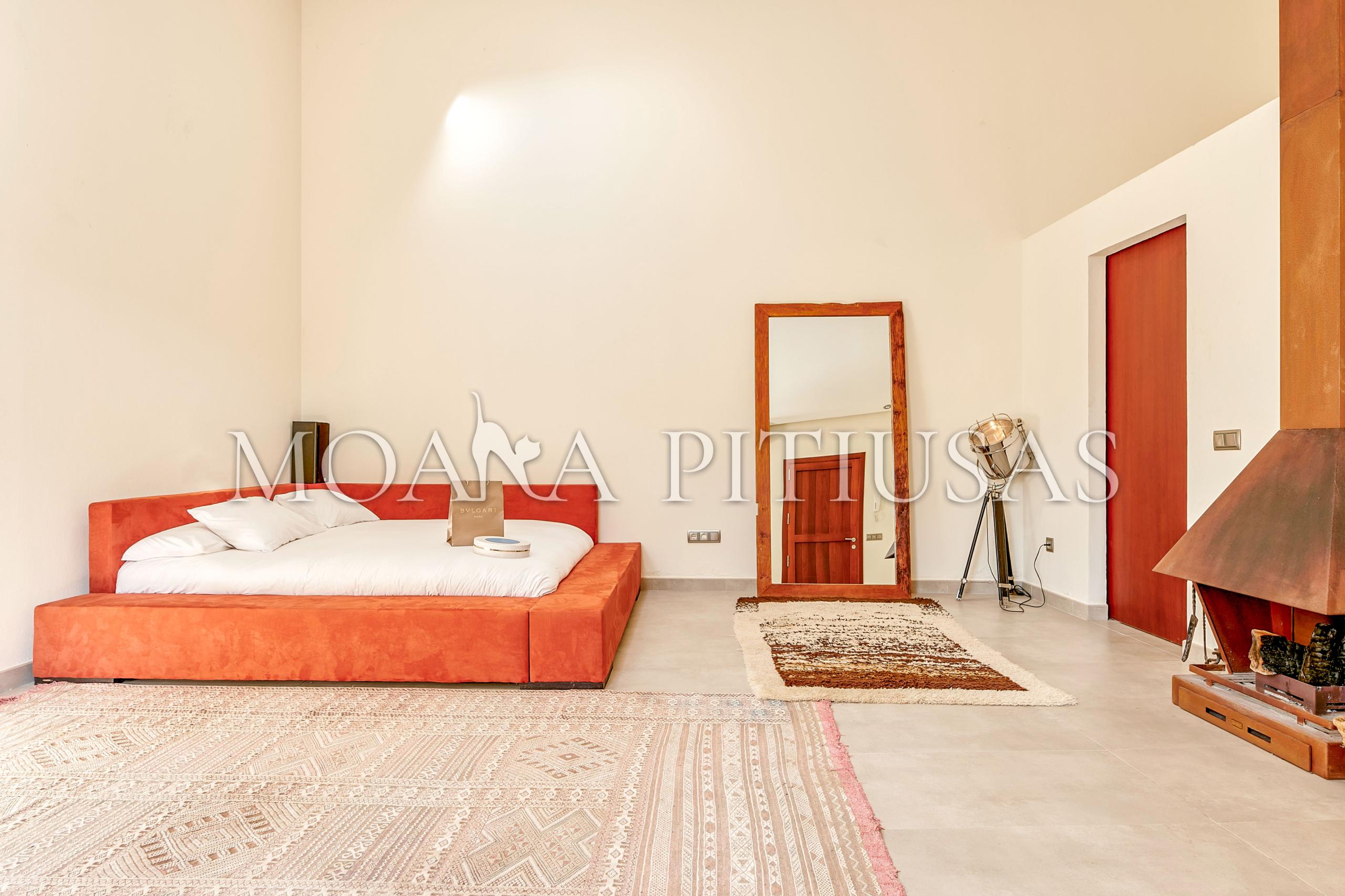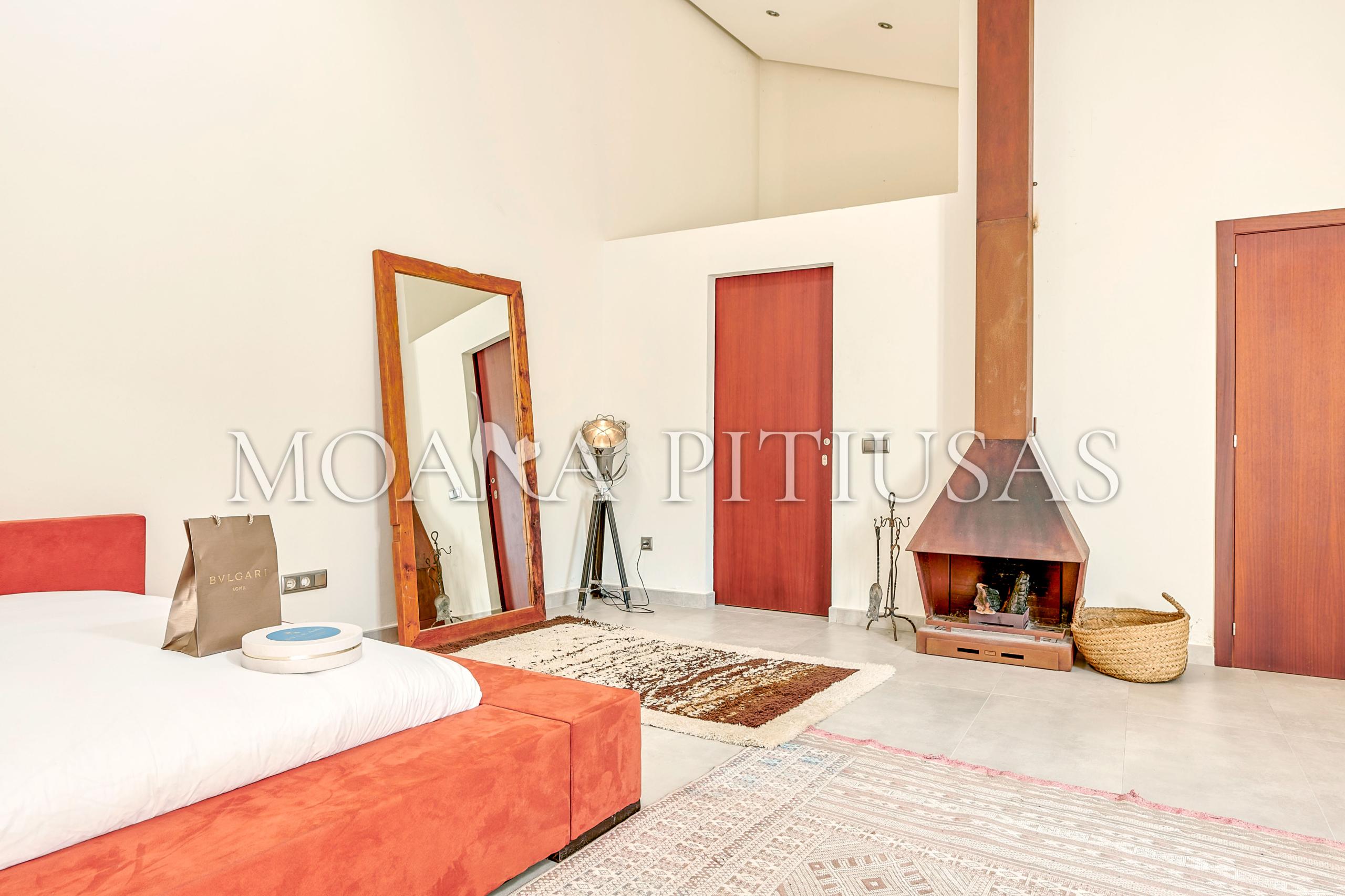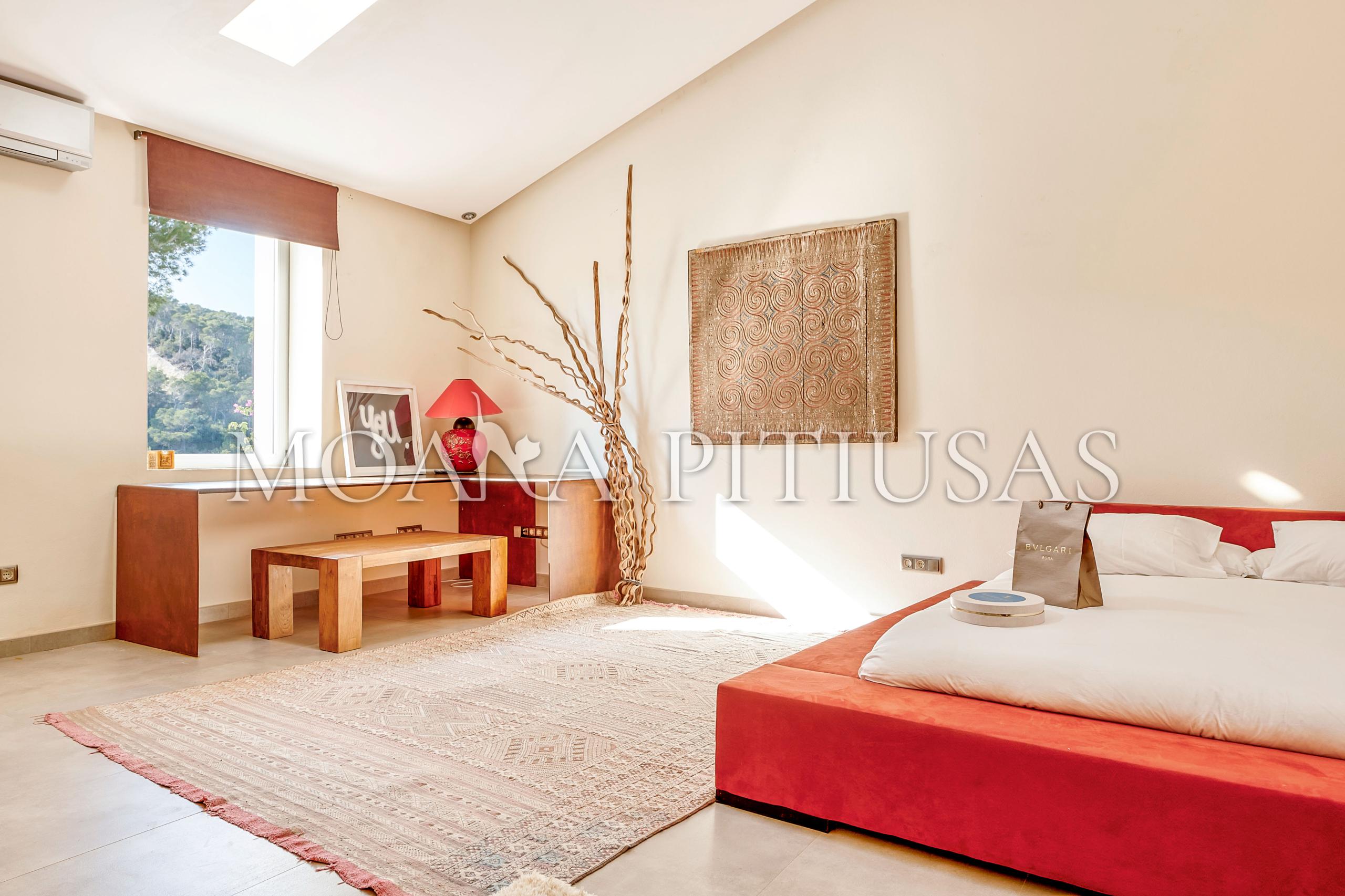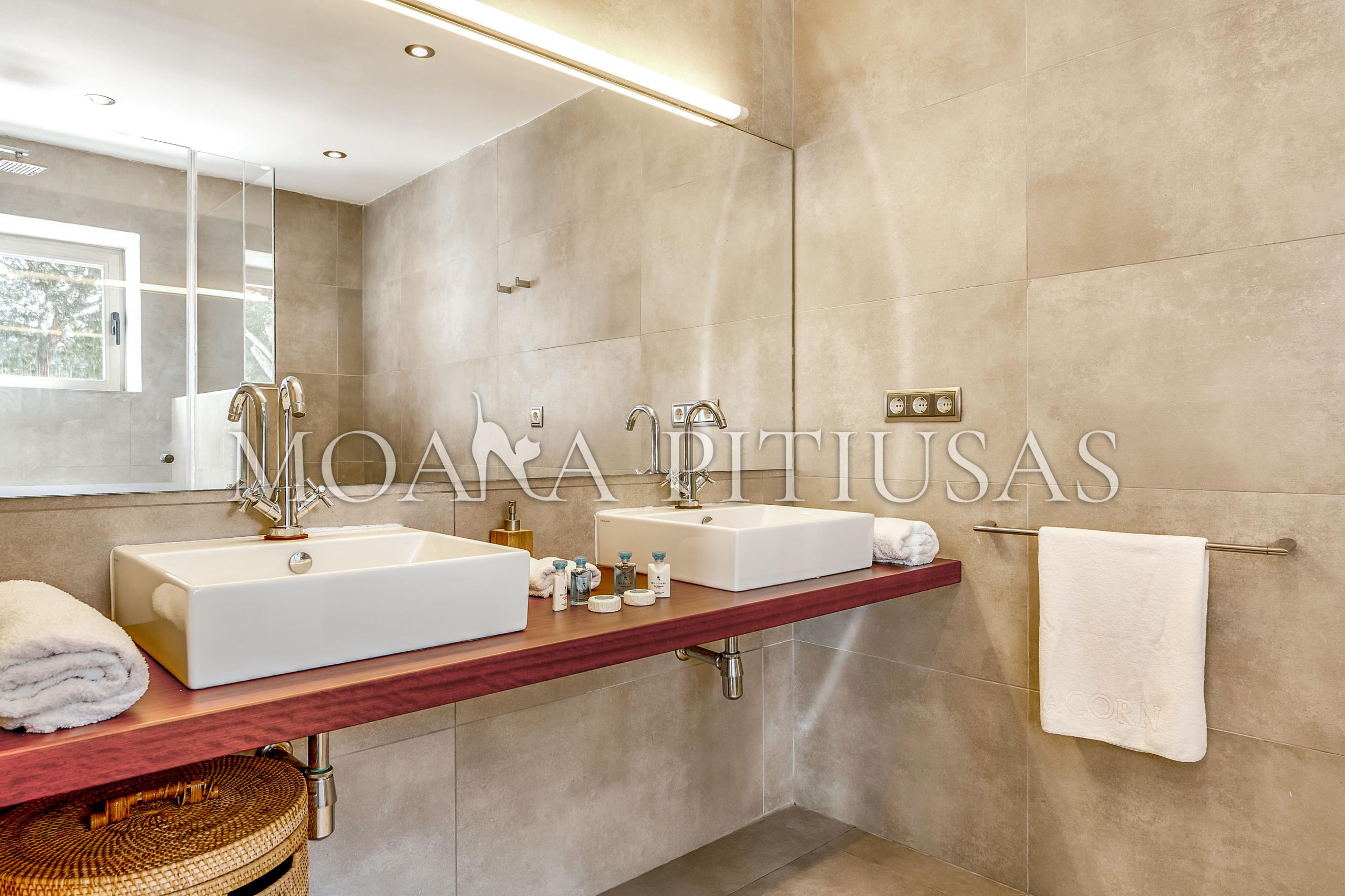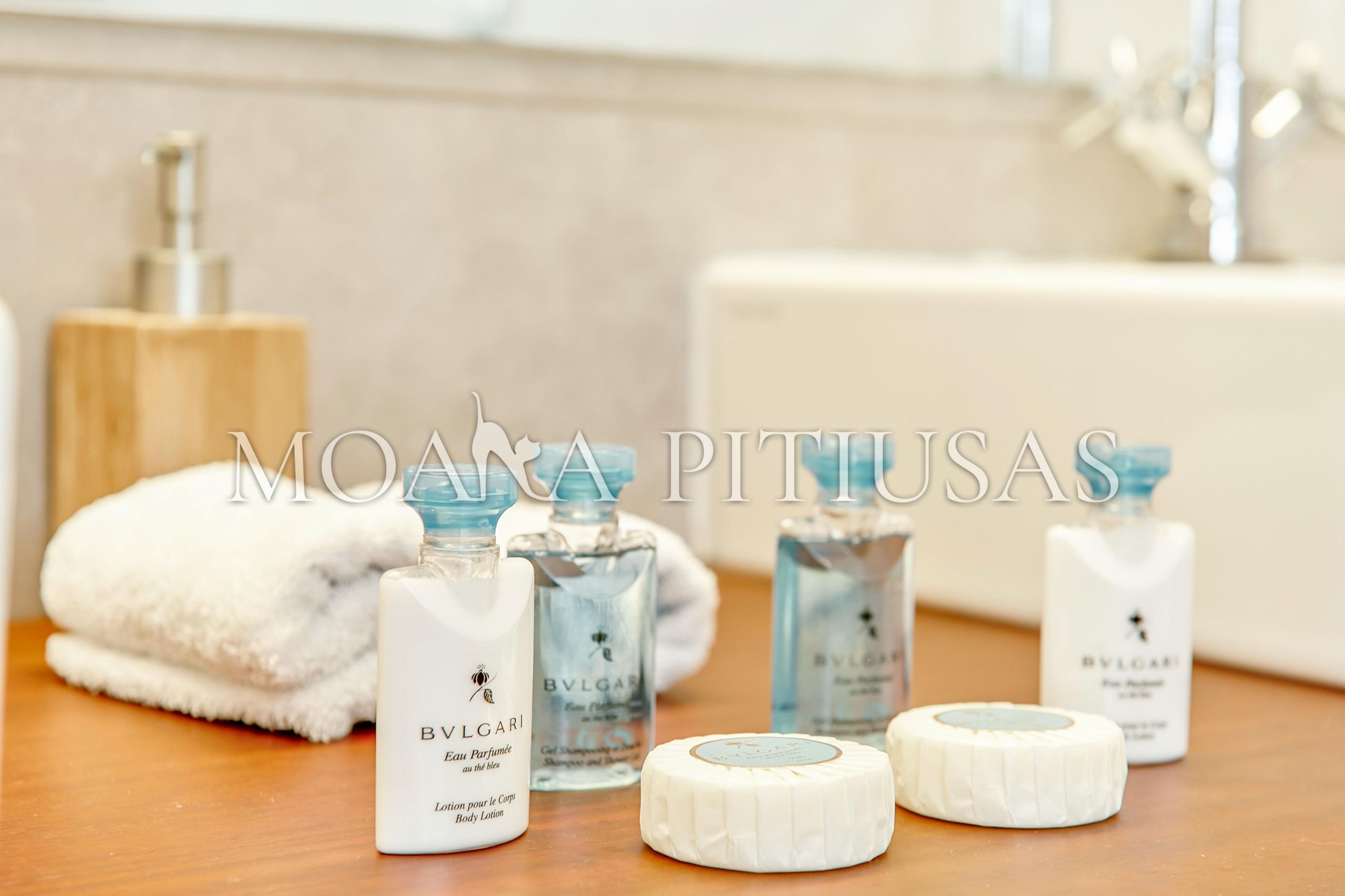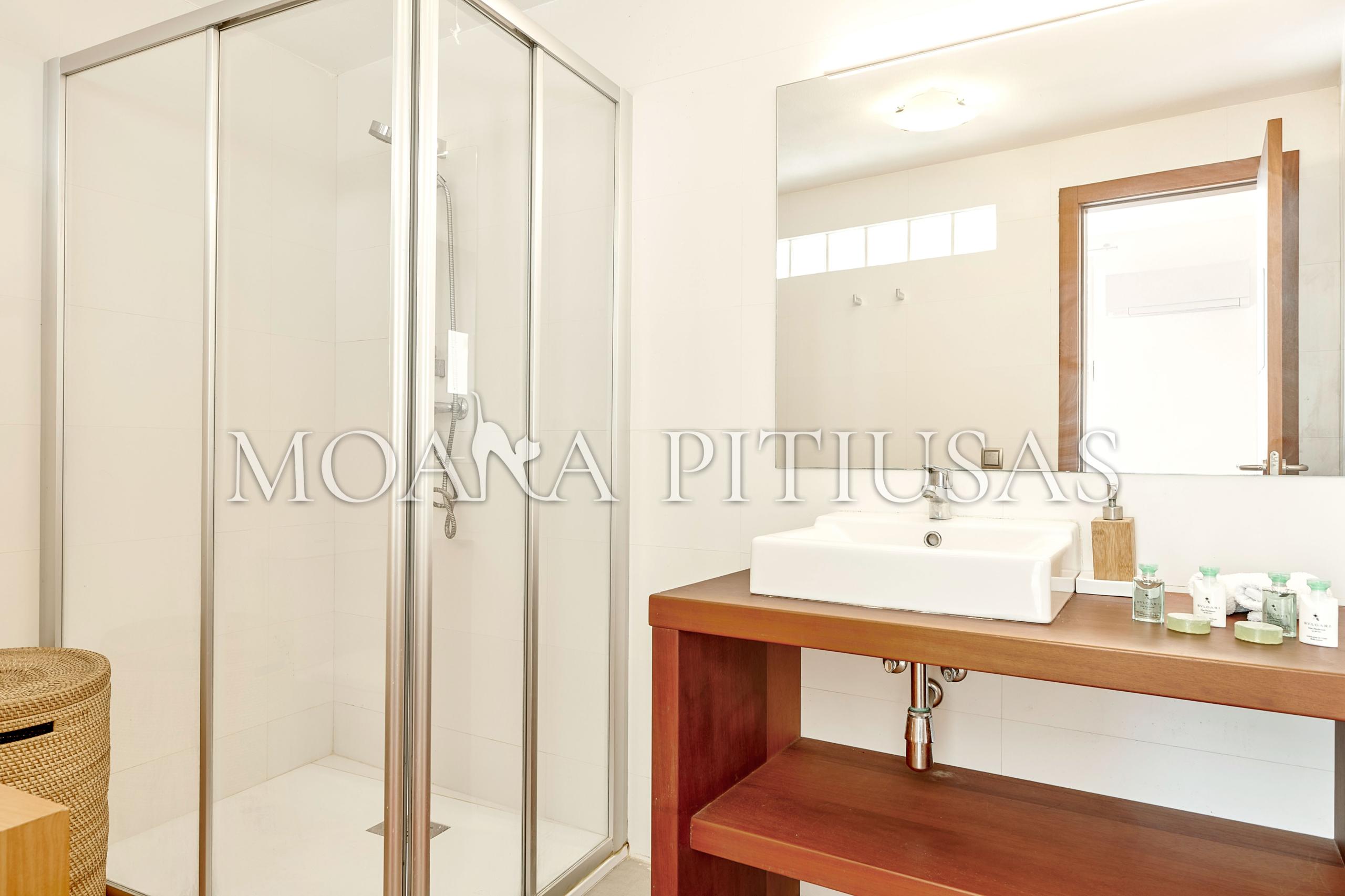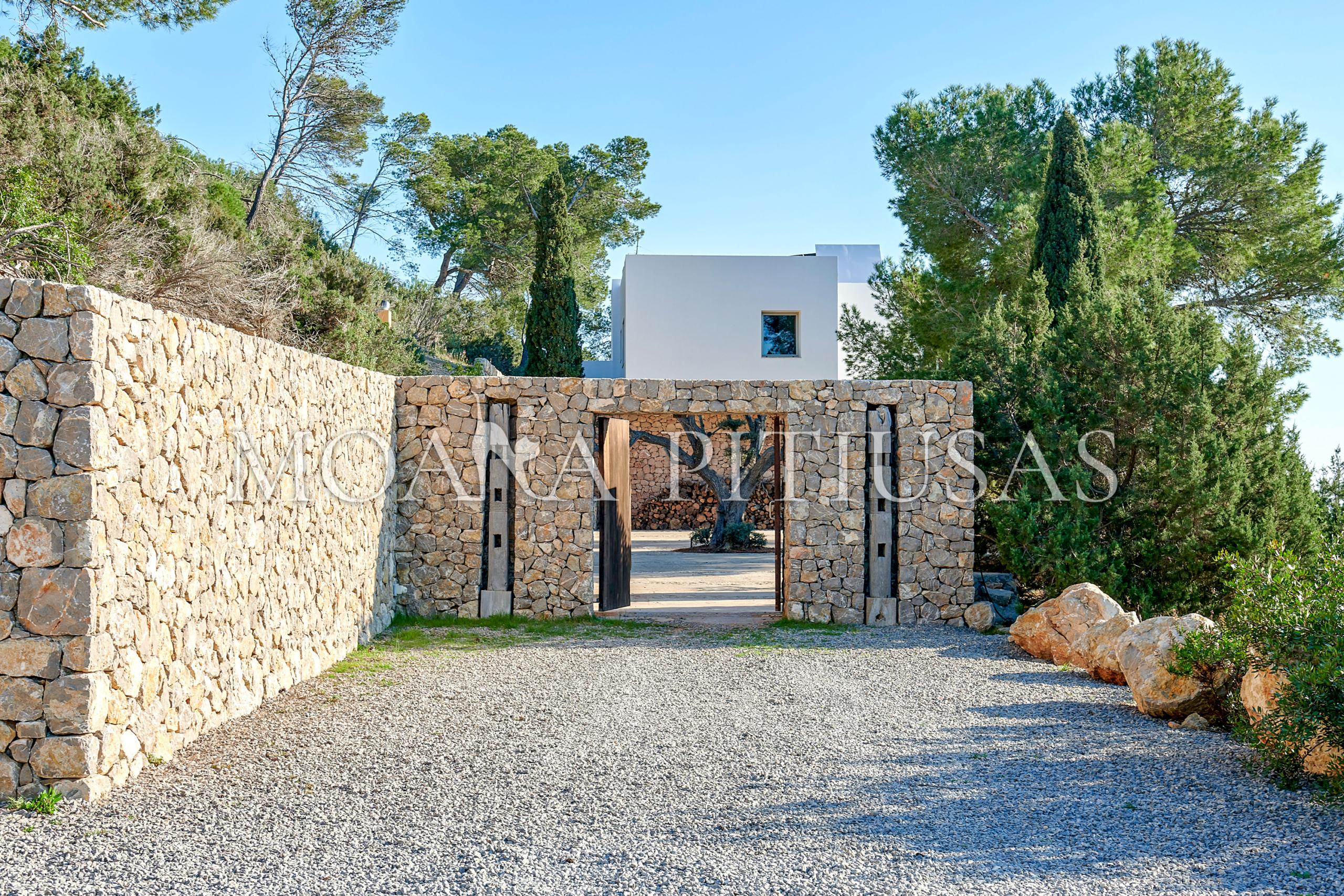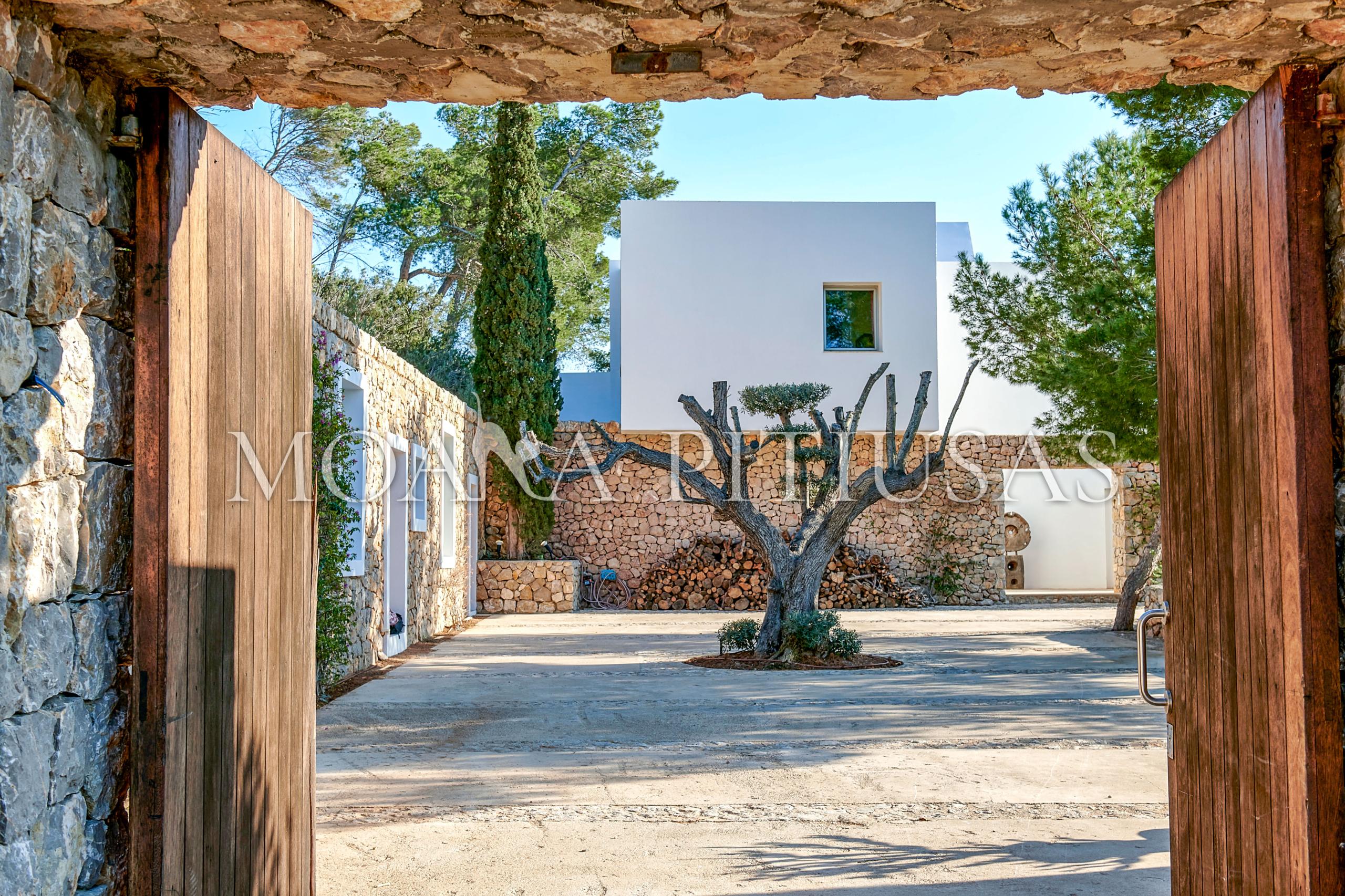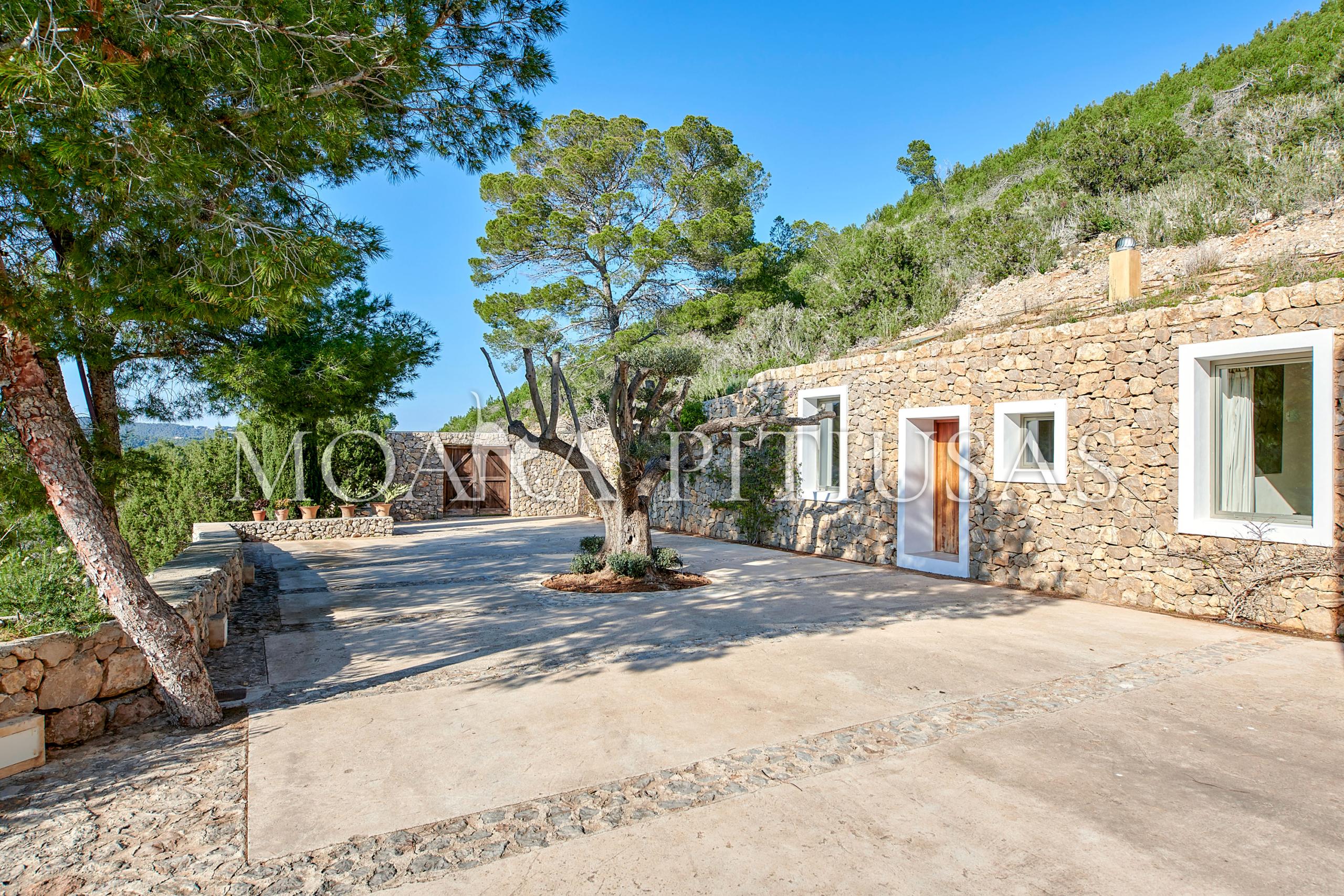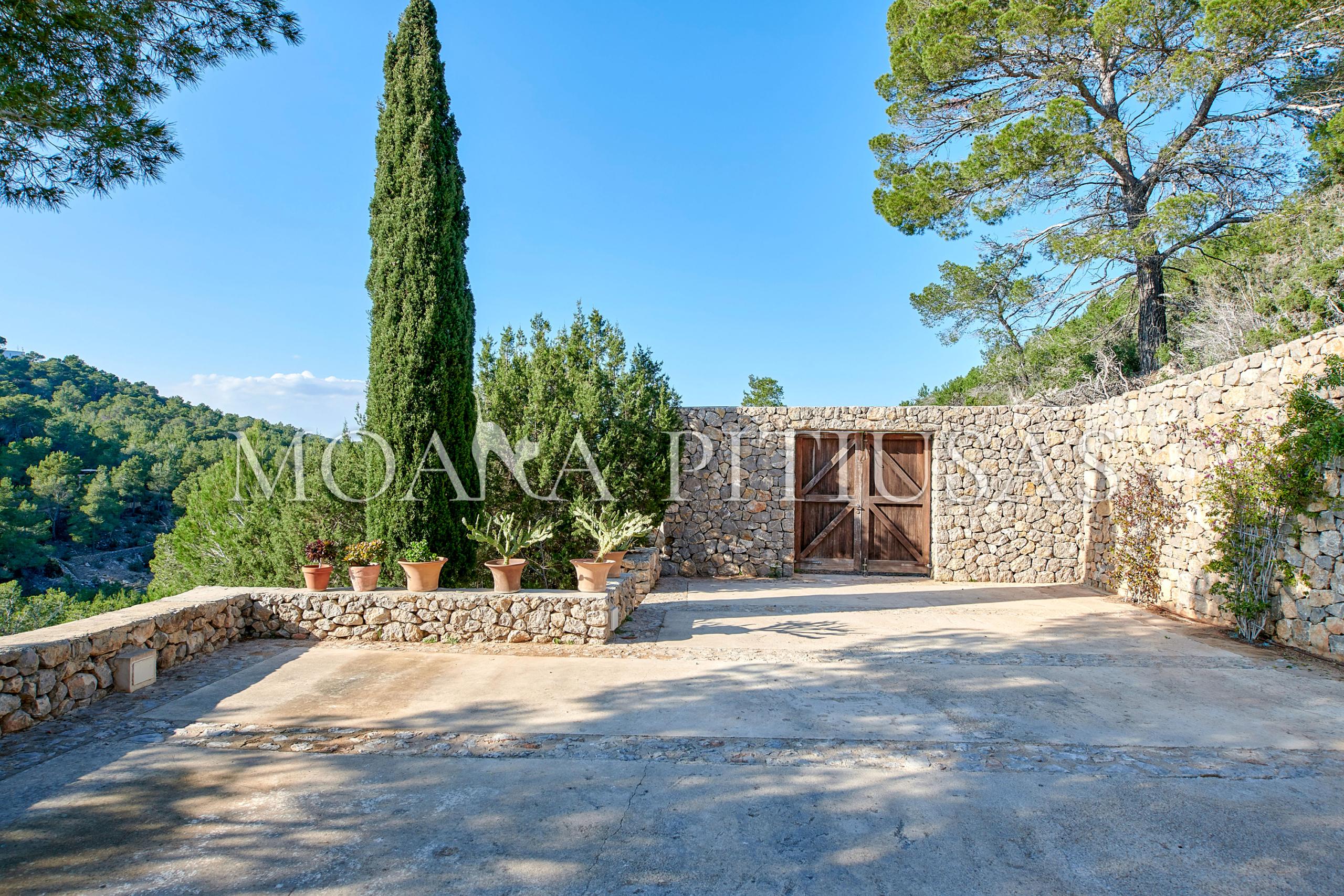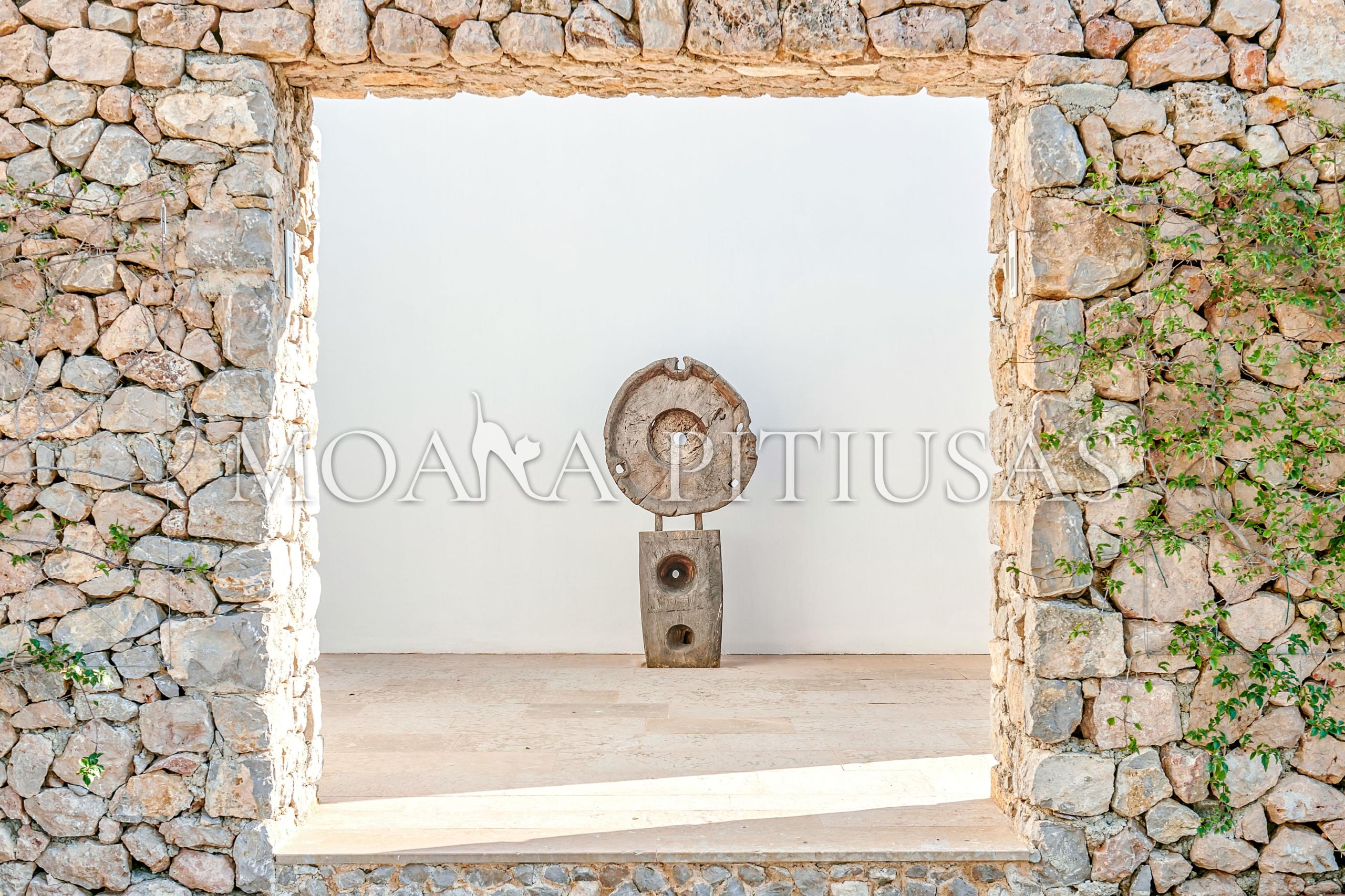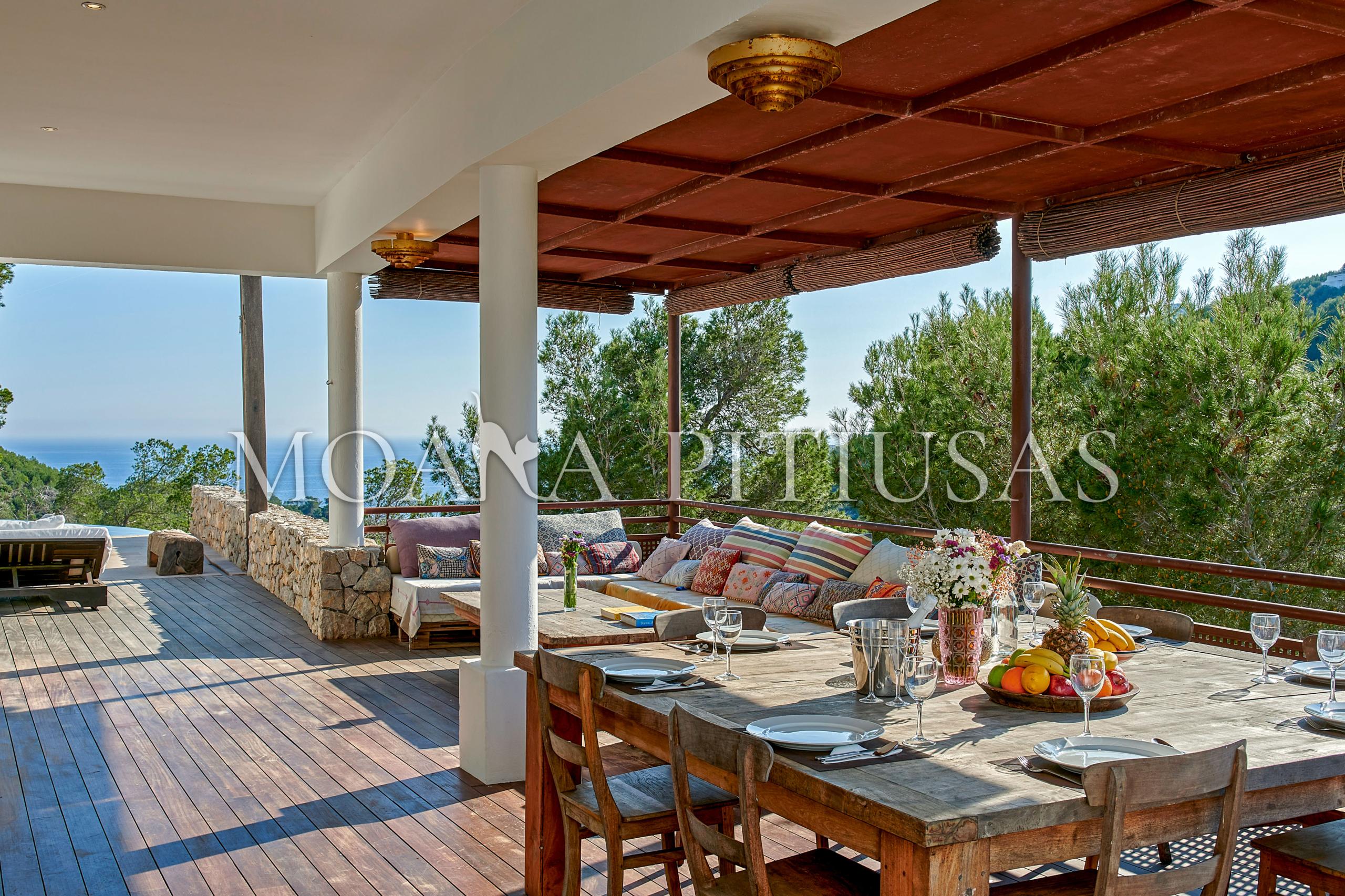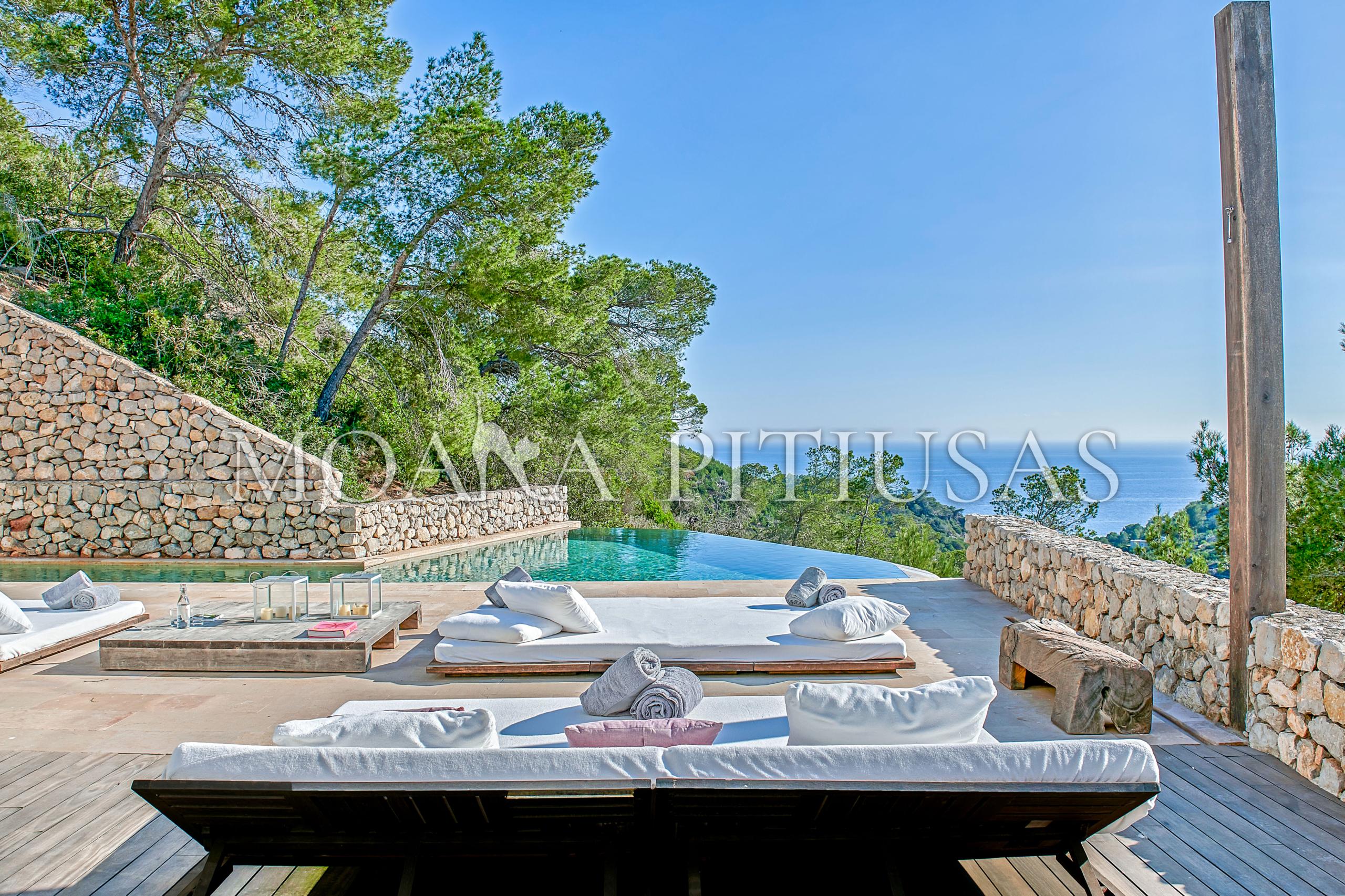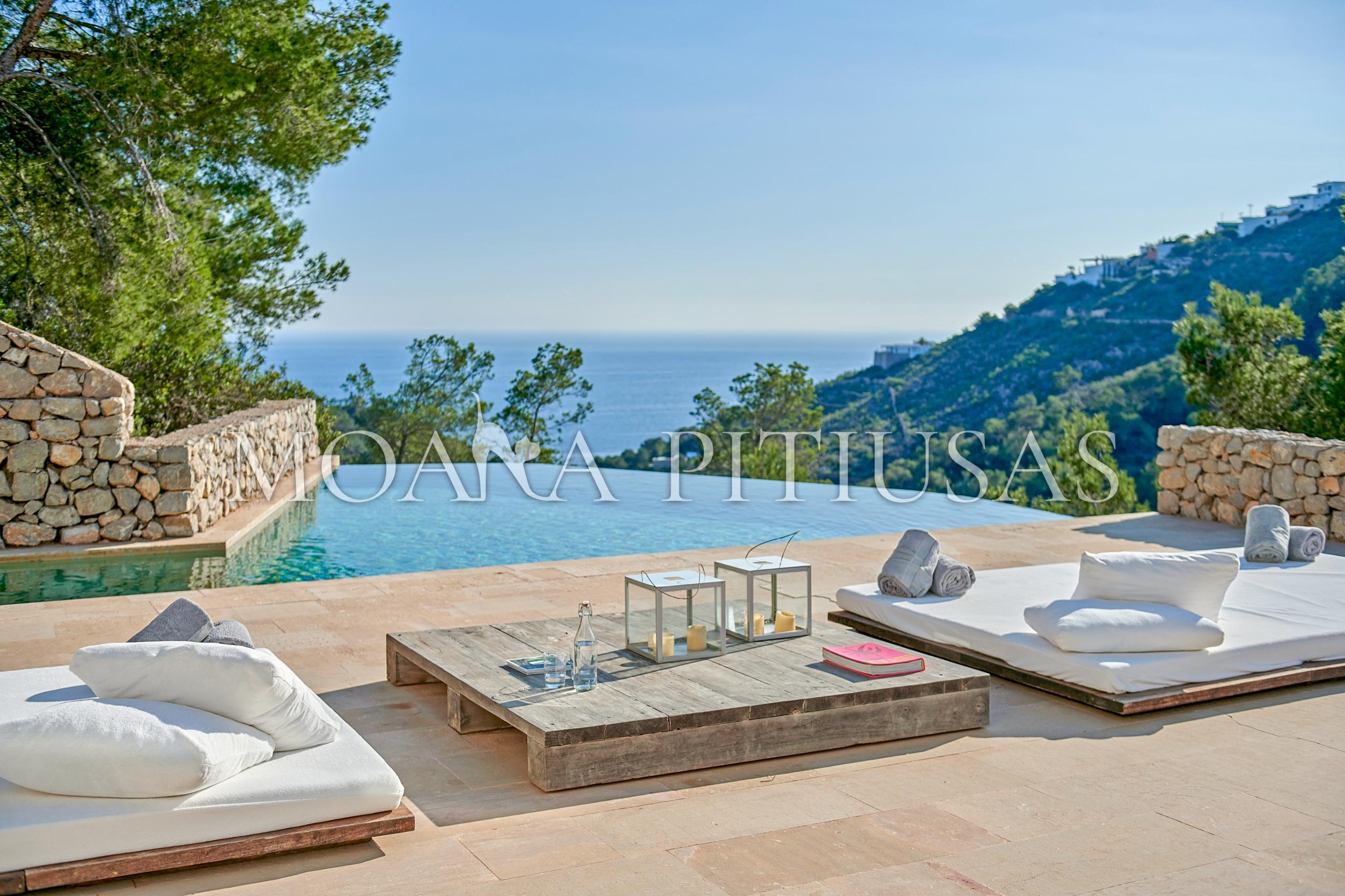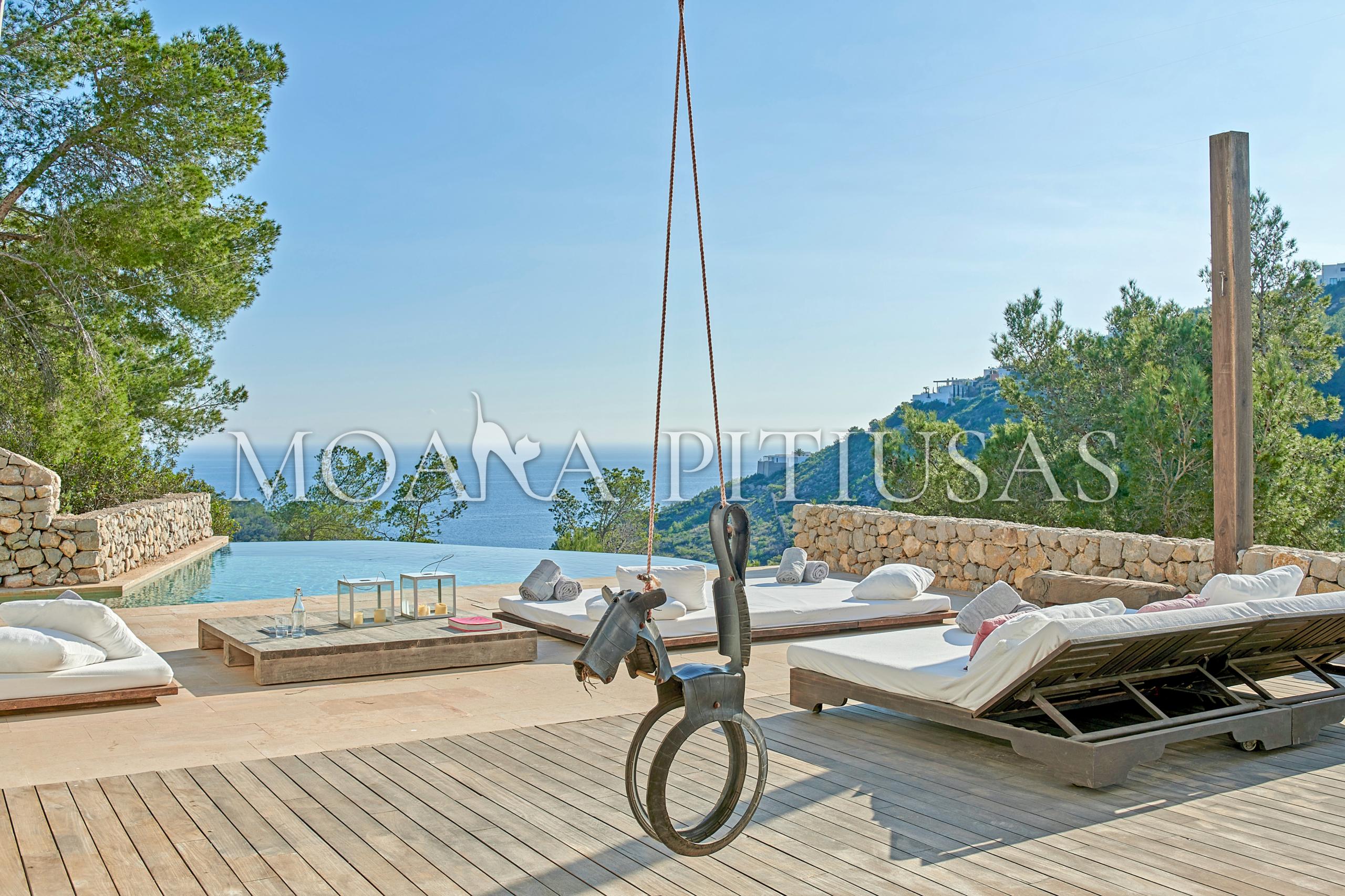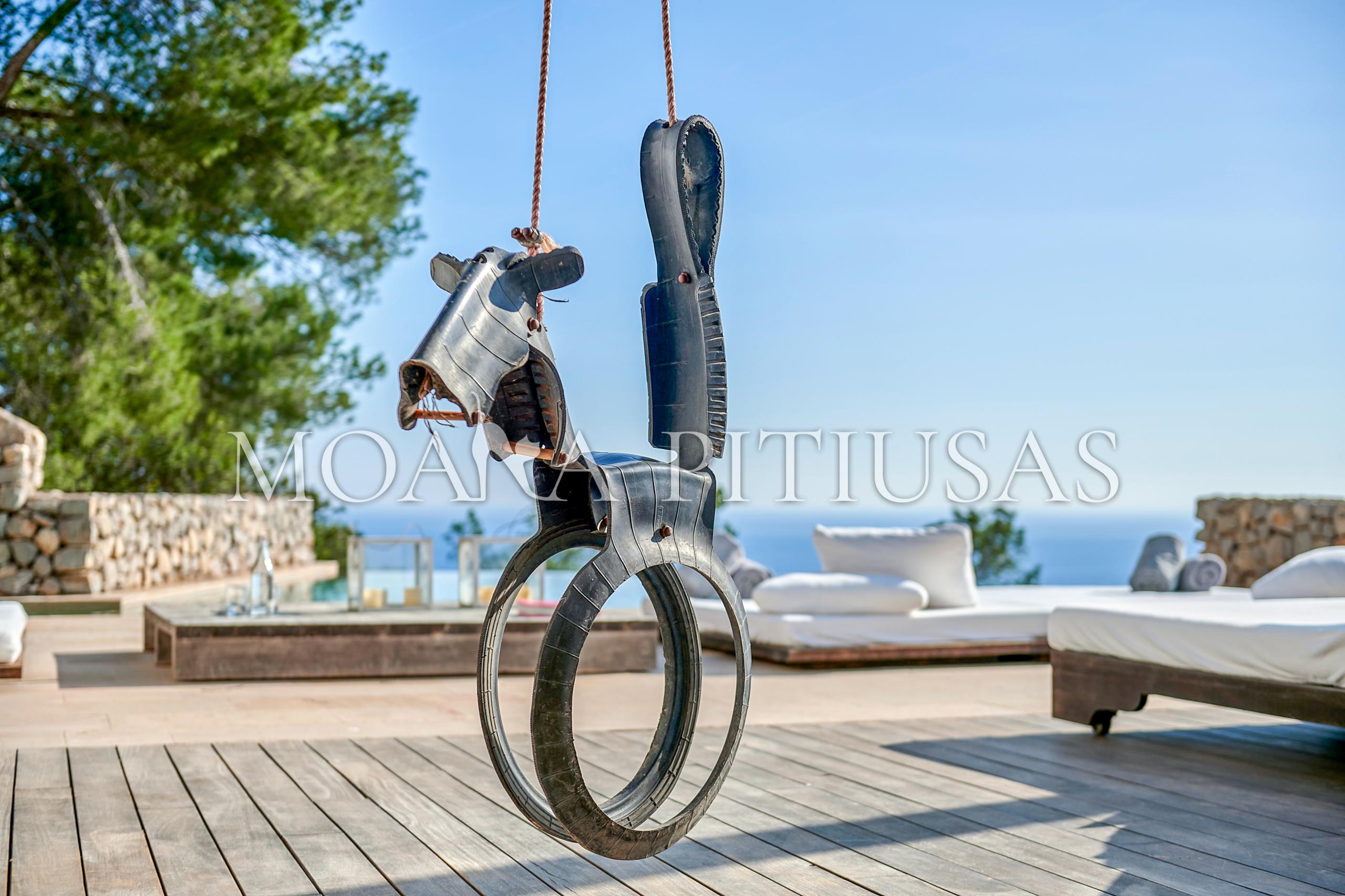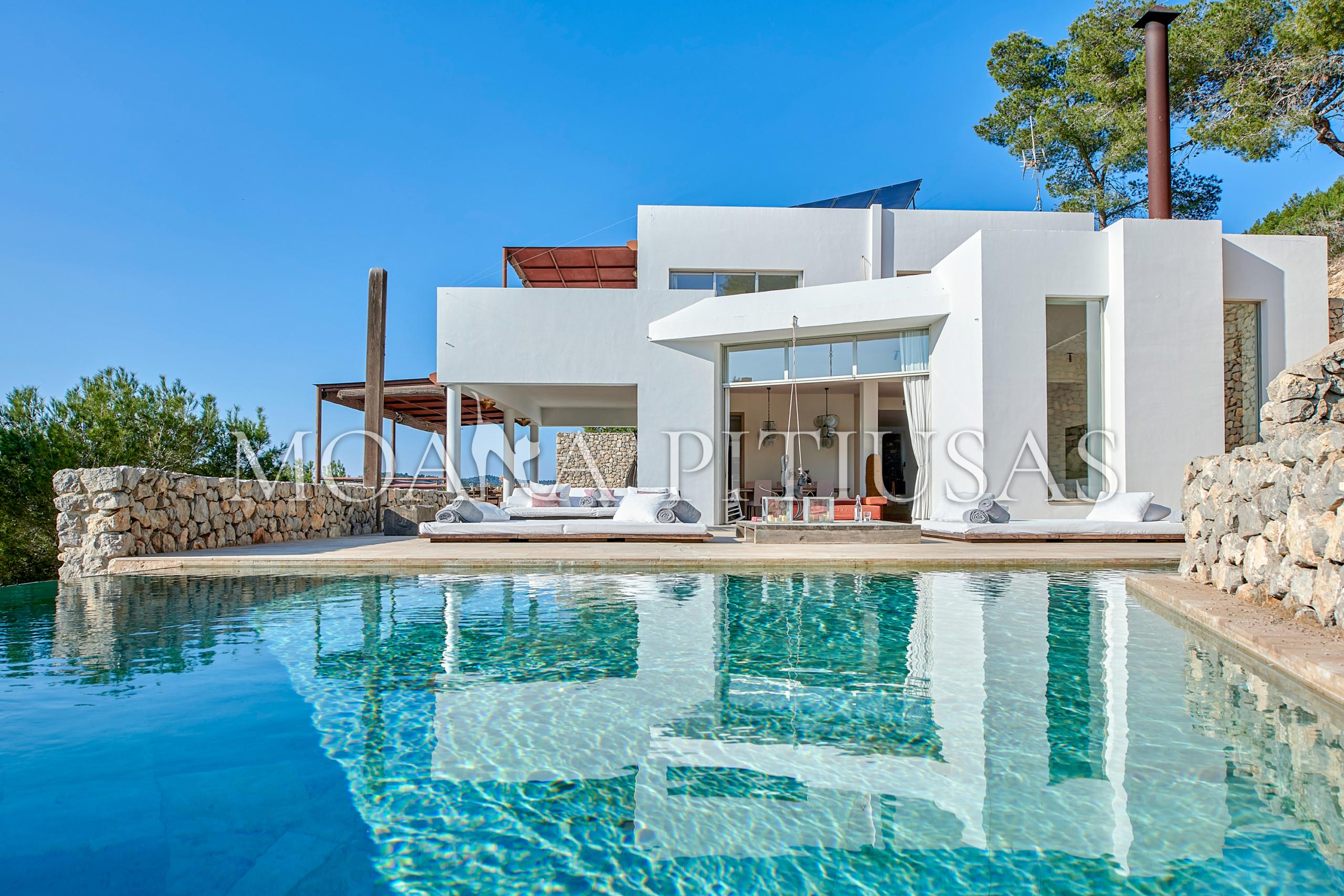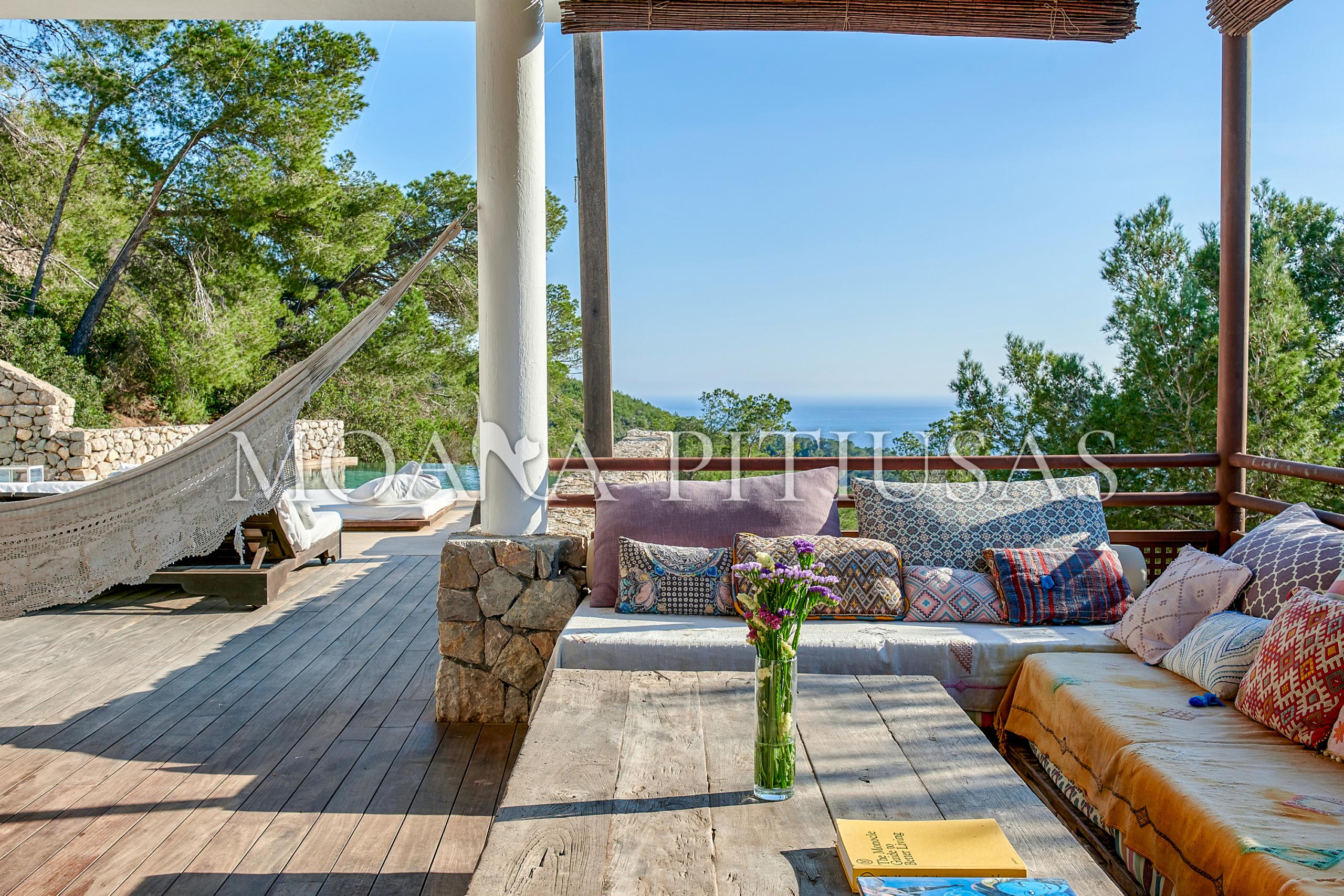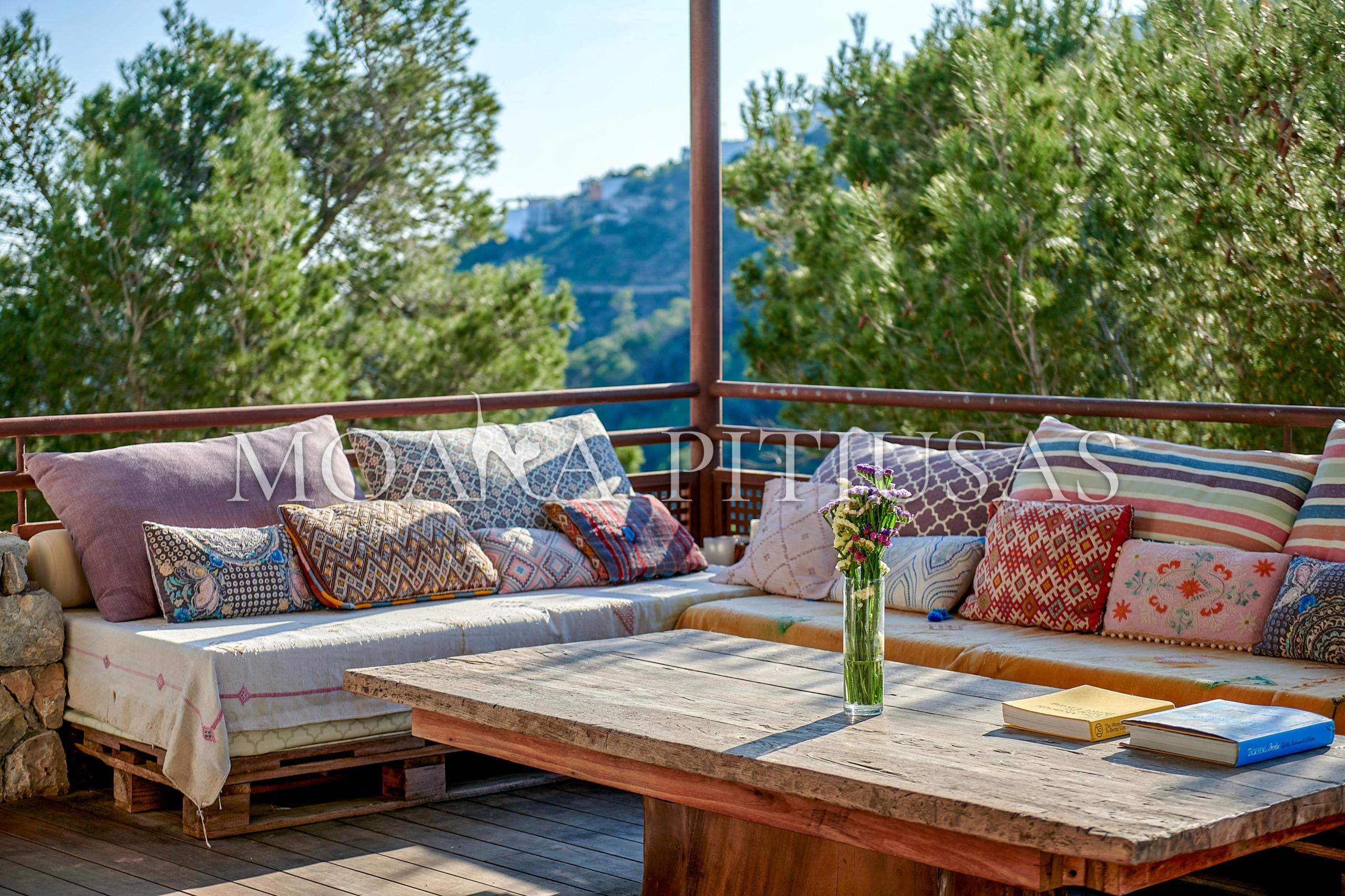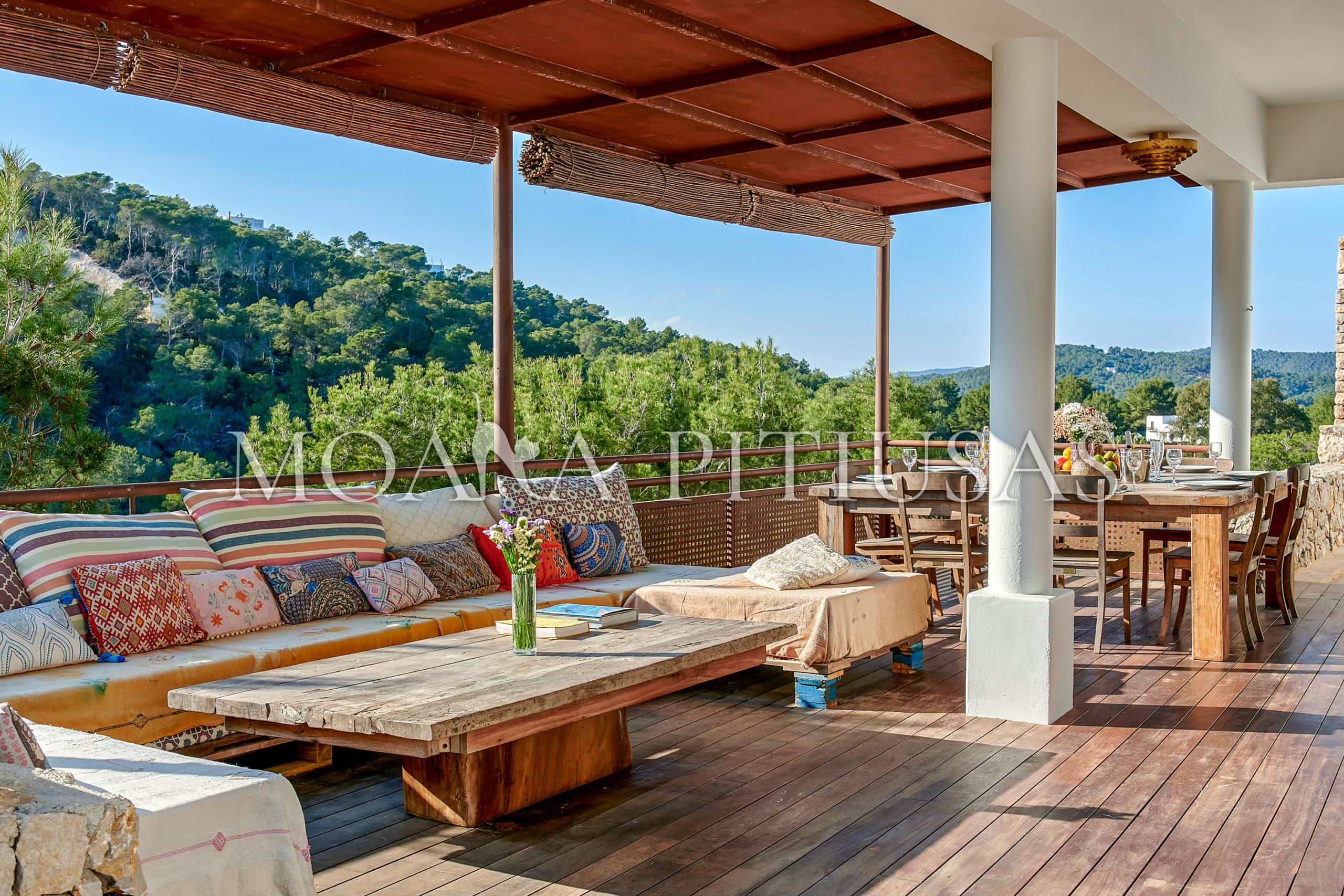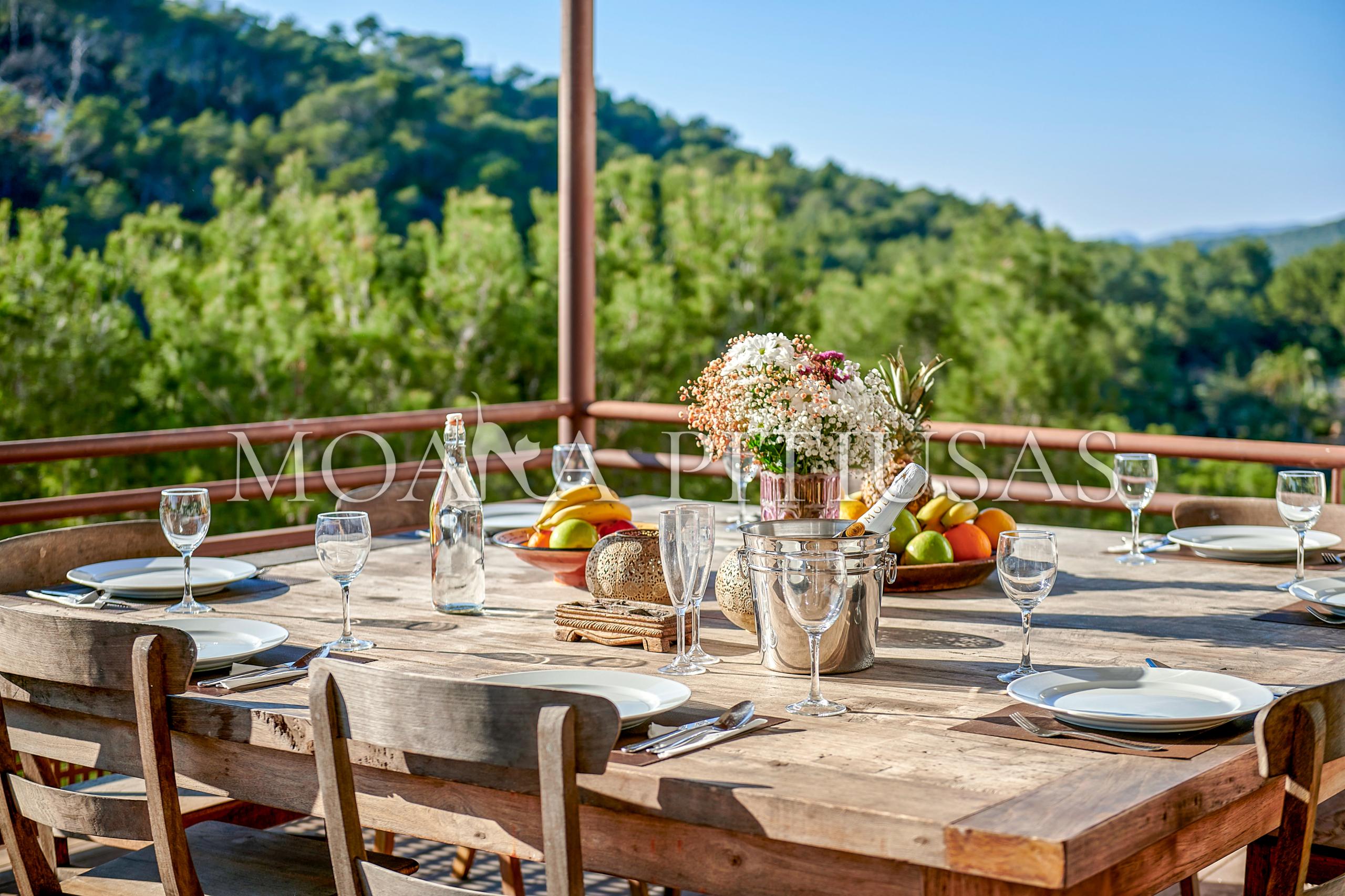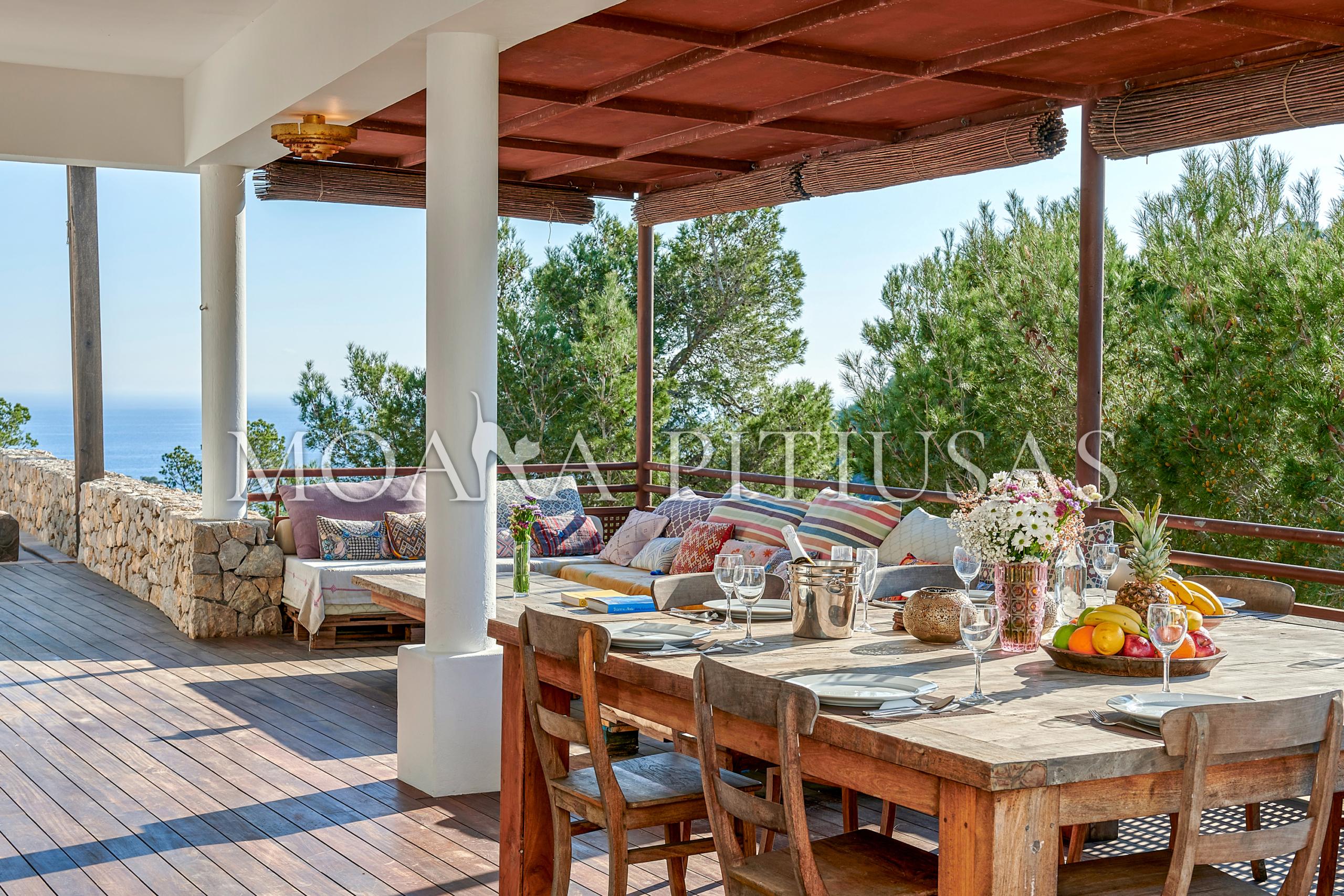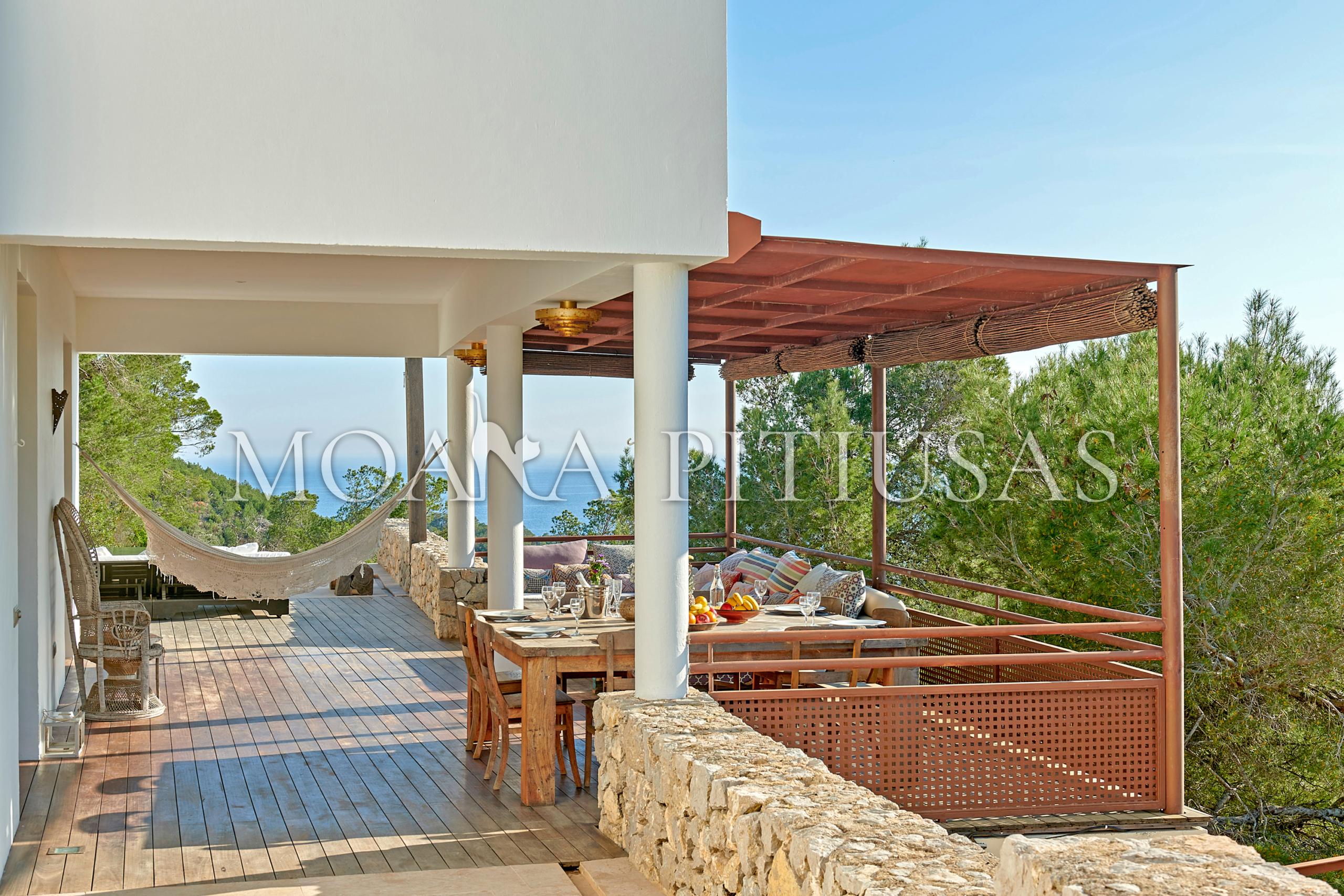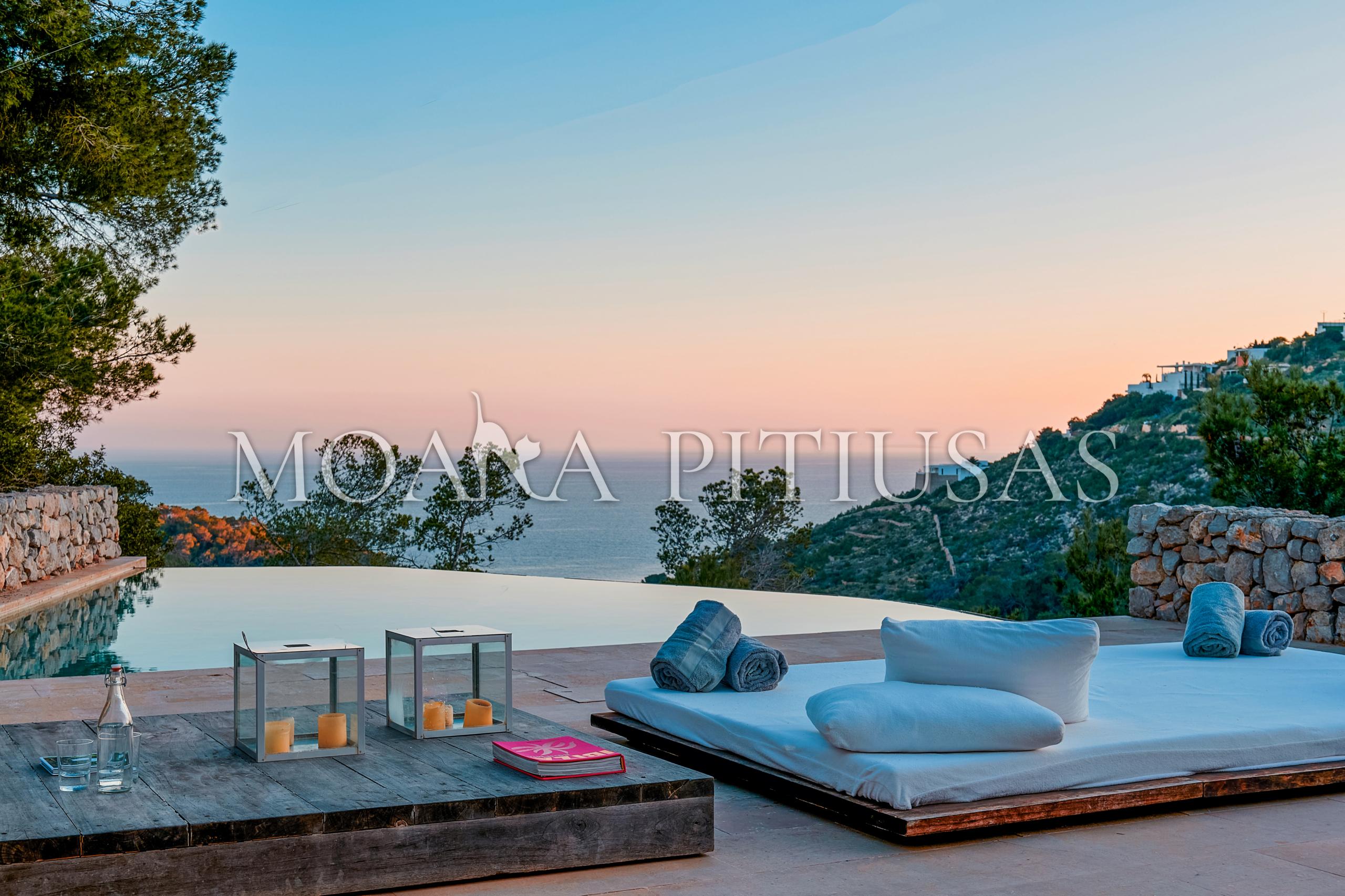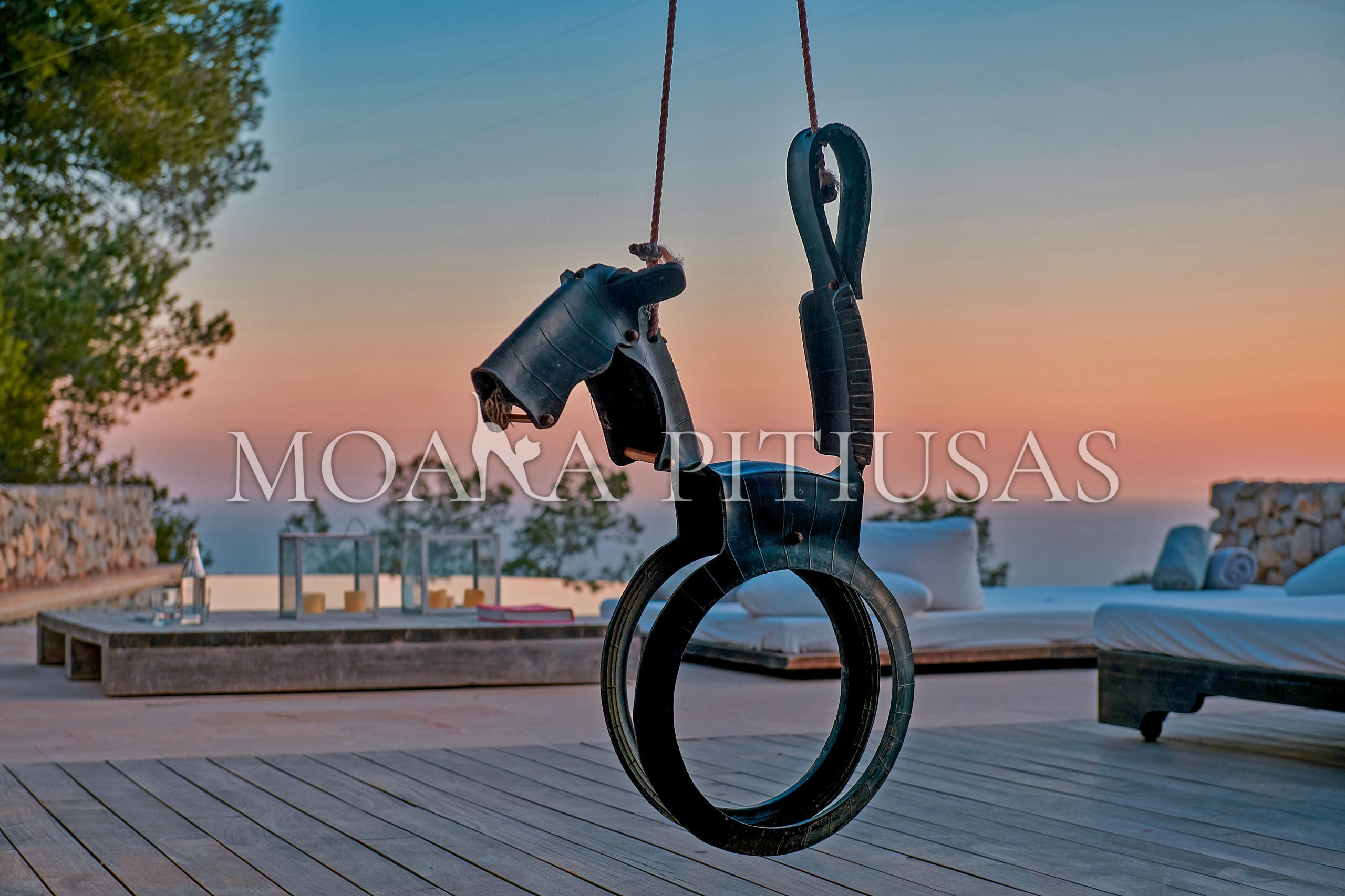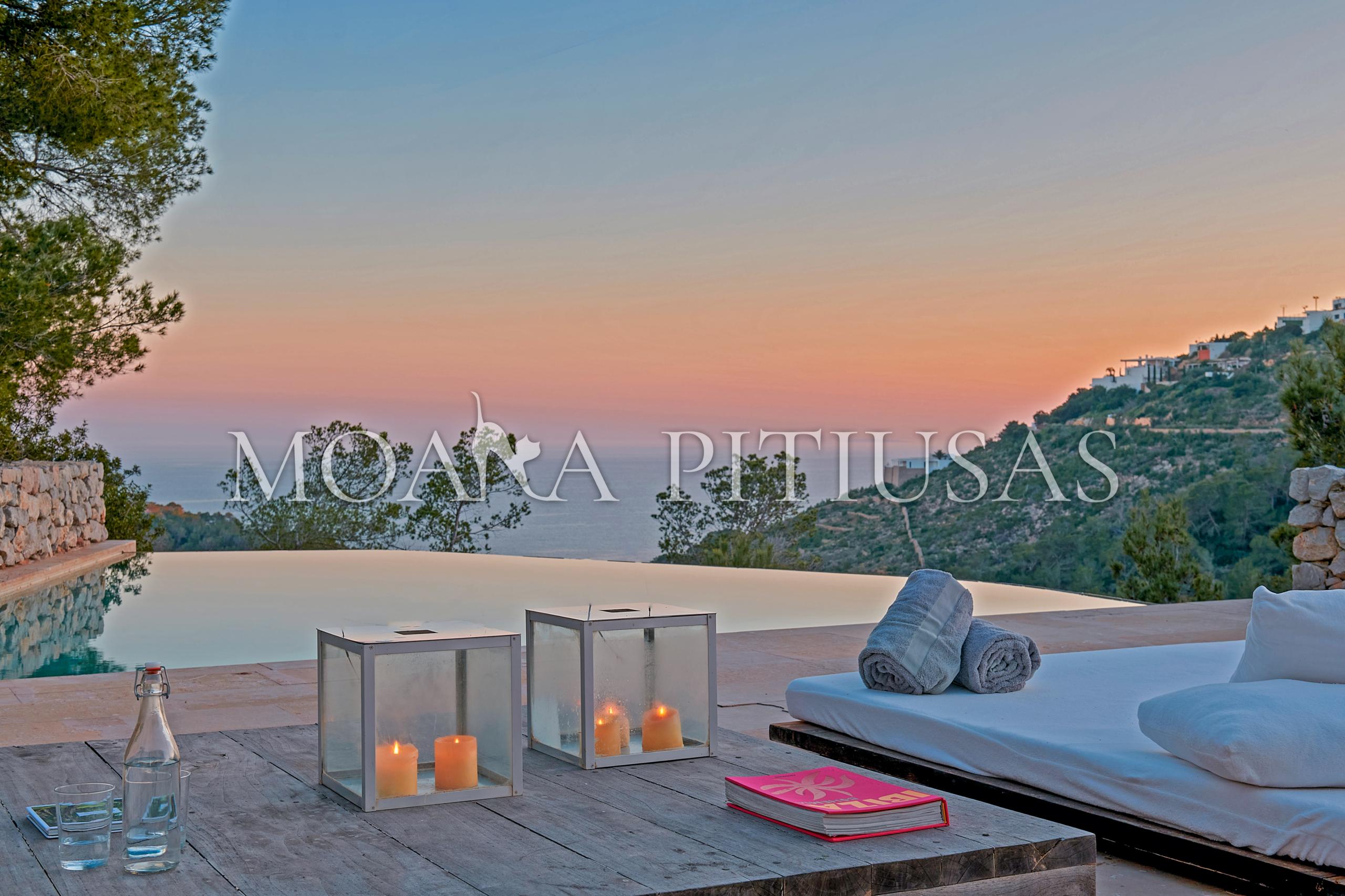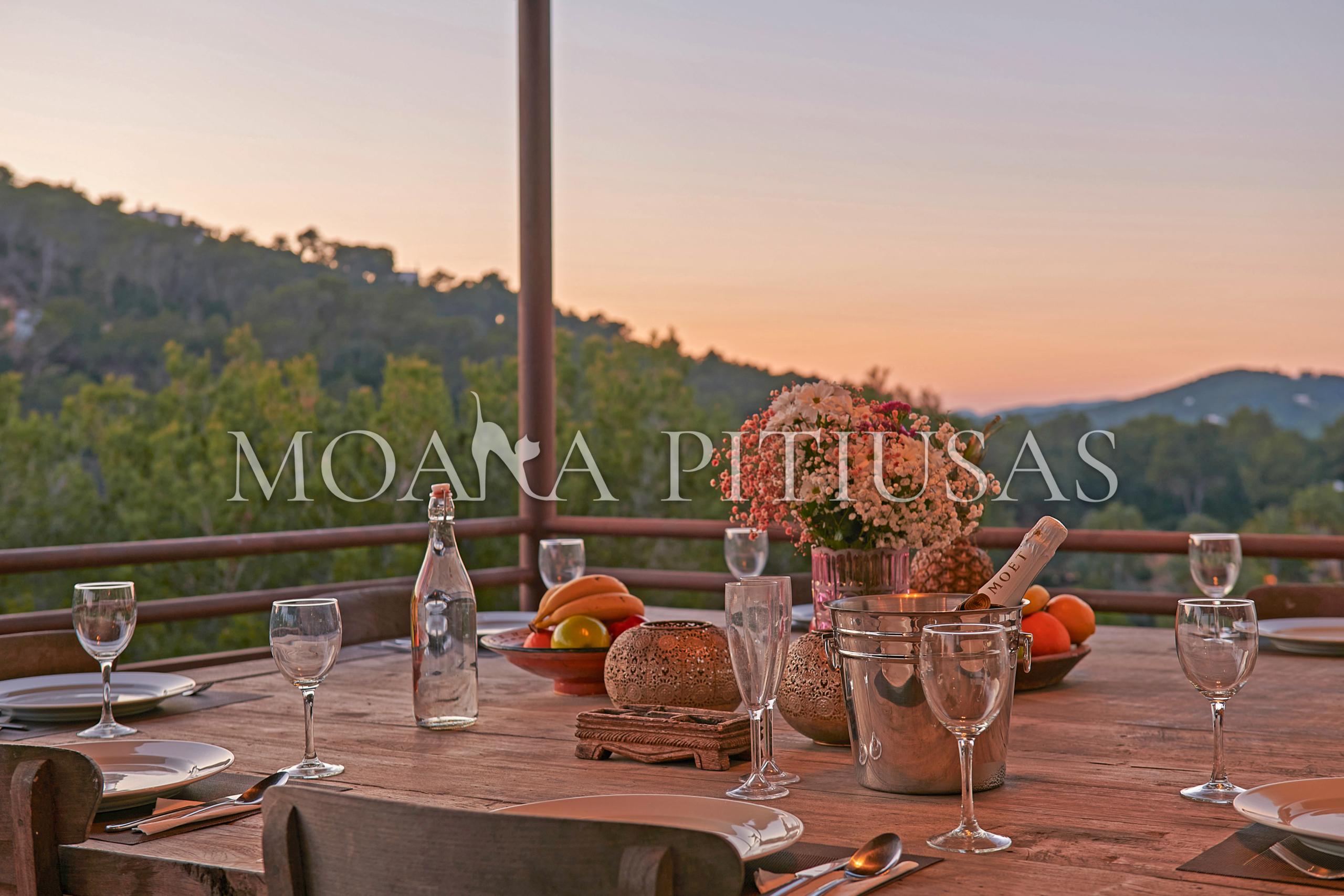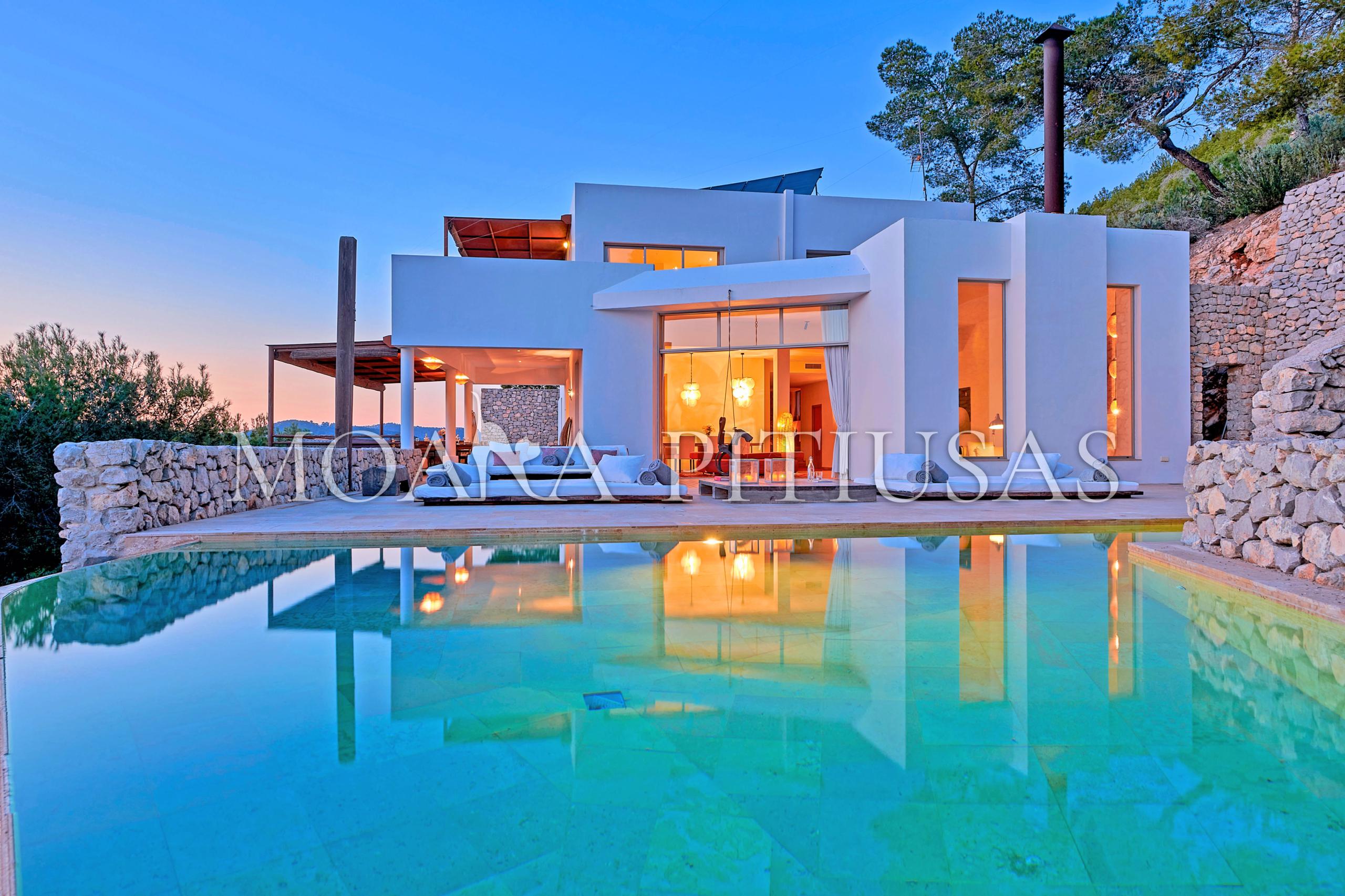 Description
La Divina is nestled between Ibiza and Santa Eulalia in a gated boutique community named Roca Llisa.
The residential project favored by tourists for its strategic location and excellent services boasts a security system that operates 24/7 all year long.
Peaceful and serene, the area suits someone seeking for a soothing retreat while providing them with all the comfort of urban facilities in one of the nicest areas to live in.
Nearby the golf course, with fantastic views and only a few minutes walking from that little gem of Cala Olivera.
Tourist Licence:  201600985
BEDROOMS (Max capacity 10 people)
Main House
▸ 3 Double bedrooms
Guest House 1
▸ 1 Double bedroom
Guest House 2
▸ 1 Double bedroom
BATHROOMS
Main House
▸ 3 En-suite bathrooms
▸ 1 Shared bathroom
Guest House 1
▸ 1 En-suite bathroom
Guest House 2
▸ 1 En-suite bathroom
LIVING AREA
Main House
▸ Kitchen and dining area with livingroom/saloon
▸ Fireplace
▸ Breathtaking view of Cala Olivera Outdoor Area
▸ Swimming pool with jacuzzi and sunbeds
▸ Outdoor dining area
The ground floor consists of a very large open plan social area, which enjoys large glass windows – overlooking the heated swimming pool, the coast line and the island of Formentera.
Enjoy truly amazing panoramic views at this sleek and chic villa with mind-blowing sunsets.